OnLive Cloud Gaming on HTC Flyer [Video]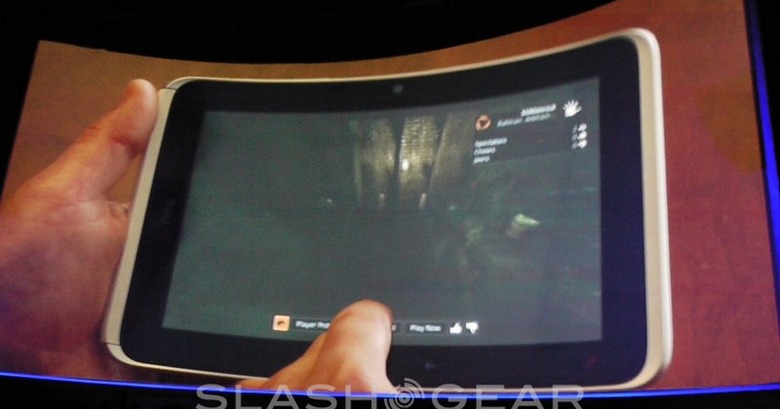 Last week HTC announced that they would make a $40 million dollar investment in the cloud gaming service company OnLive. Today at their press conference at Mobile World Congress 2011 the first fruits of their partnership has come to light as they demonstrated the cloud gaming service on their new tablet the HTC Flyer. Check out the video demo by OnLive CEO Steve Perlman.
The full cloud gaming service is integrated into the HTC Flyer. Those familiar with the OnLive will instantly recognize the same user experience that is on the PC and TV versions of the service. The noticeable difference is that virtual control pads show up as soft keys on the screen of the tablet.
Another part of the demo that stood out included Steve Perlman demonstrating the OnLive service also running on the HTC EVO 4G hooked out to a TV via HDMI out. He then used the existing OnLive controller to play the same game that was being played on the Flyer through the EVO 4G on the LCD TV.
Check the out full demo in the video:
[vms 083a2b118dd5128dd6f5]