ZTE Skate 4.3 hands-on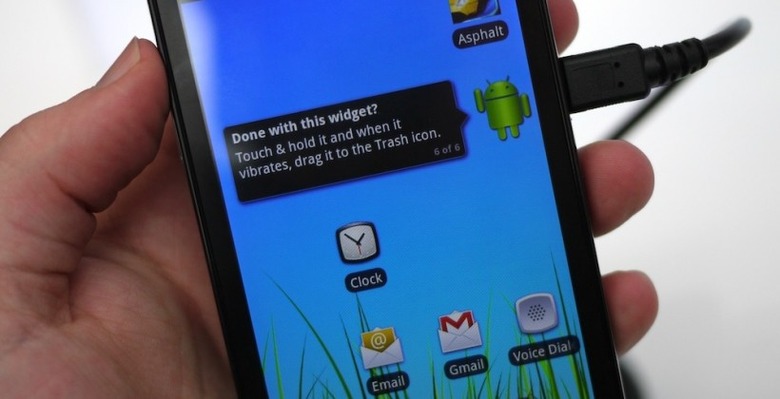 ZTE isn't generally recognized for its own brand, instead providing low-cost devices – often with Android on them – for carriers to rebrand and push out on cheap pre-pay deals. The ZTE Skate 4.3, though, might actually deserve a little bit more than that; although it's expected to be cheap, it also doesn't stint on the spec sheet. As well as running Android 2.3 Gingerbread, the smartphone has a sizeable 4.3-inch WVGA touchscreen and a 5-megapixel autofocus camera.
It's well put together, too, and the display – though one big, glossy, fingerprint magnet – is bright and with decent viewing angles. Three hardware buttons are under the display, for home, back and menu, while the UI itself is pure Gingerbread with no unnecessary modifications. Unfortunately it seems ZTE's build isn't quite up to release status yet; we saw several force-close messages in our time with the device.
As always, though, pricing will win the day here, and the Skate 4.3's success will depend on how good a deal ZTE can cut with the carriers. Still, with the Orange San Francisco – rated as one of the best low-cost Android devices around – aka the ZTE Blaze finding favor, there's every possibility that a rebranded ZTE Skate 4.3 could be taking on more expensive Android rivals sometime soon.