Orange's £99 San Francisco channels sunshine & cheap Android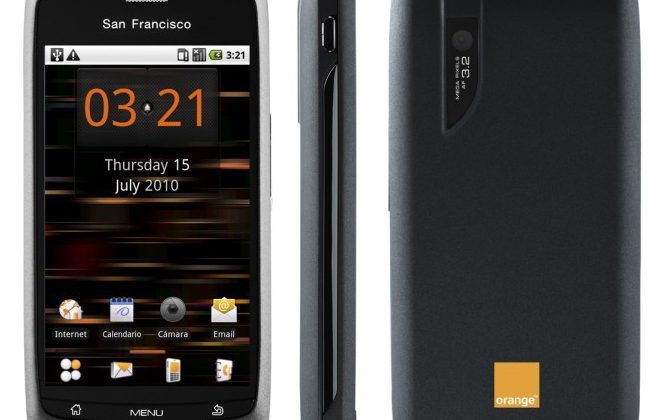 Blue skies, lax morals and plenty of hills; we're not sure which of those Orange UK is hoping to channel by naming its latest Android smartphone the San Francsico, but at £99 on the carrier's "Dolphin" pay-as-you-go tariff we guess it's not too great an investment in order to find out.  The Android 2.1 handset has a 3.2-megapixel camera, 3G+, WiFi and Bluetooth 2.1, along with GPS and a microSD card slot (a 2GB card is included), and will go on sale later this week.Update: Orange tells us the San Francisco has a 3.5-inch 480 x 800 OLED capacitive touchscreen, which makes it a whole lot more interesting at £99.
Of course, there are some compromises with that budget price, and one is the onboard storage: just 150MB to store your apps.  It looks like Orange has also fiddled with the UI, which means an upgrade to 2.2 Froyo – if even on the cards – might take longer than had they left the OS as Google released it.  Still, if you fancy a holiday but can't afford the flight to SF, holding the Orange logo on the back of the San Francisco up close to your face might look a bit like the beautiful sun we're told you get to enjoy out there.
[via Android Community]