T-Mobile G-Slate hands-on [Video]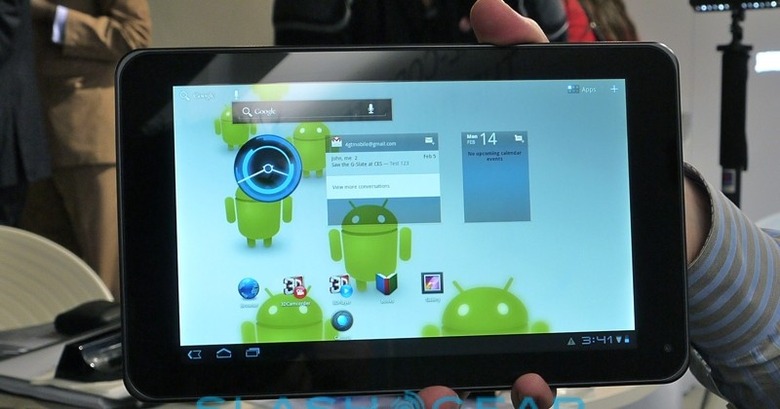 After a brief on-stage appearance at CES 2011, T-Mobile has brought along the LG G-Slate to MWC 2011 to launch alongside its European Optimus Pad cousin. As we've already seen, it's a slick 8.9-inch slate running Tegra 2 and Android 3.0 Honeycomb; it also has support for T-Mobile USA's HSPA+ network for high-speed connectivity on the go.
Video after the cut
While we weren't sure about 3D on a tablet-scale device before – especially without a glasses-free display – the slick user experience on the G-Slate is making us consider a change of heart. You need red/green glasses, but LG has finessed in added controls to switch between twin-view, 3D and 2D previews, and the process of getting content from the slate and onto a big-screen 3D TV is thankfully straightforward.
T-Mobile G-Slate hands-on:
[vms a41ddf9f4bdef84fdc73]
The rest of the UI is standard Honeycomb, leaving only the light weight, sober but classic styling and more compact display in the G-Slate's favor. So much will be dependent on pricing, and T-Mobile isn't talking figures until the tablet launches later this year.