Twelve months, thousands upon thousands of gadgets, and we're about to start it all over again. 2014 draws to a close with a bumper crop of technology under our belts, so before we head through into the new year and the very latest and greatest that the consumer electronics industry thinks we should hemorrhage our wallets to acquire, it only seems right to take a look back through the products that have most impressed us. Tablets, smartphones, odd camera accessories, and more, all wrapped up in the SlashGear team's pick of the best tech of 2014.
Best Smartphones
Apple isn't short on sales of the iPhone 6 and iPhone 6 Plus, increasing screen size in the most dramatic way for an iOS smartphone to-date, along with making them slimmer with a smoother body and improved Retina display technology. Alongside improvements in software and services such as Touch ID, Apple Pay, and the latest iOS 8.0, the iPhone 6 continues to deliver as one of the most consistent – and consistently-appealing – smartphones out there.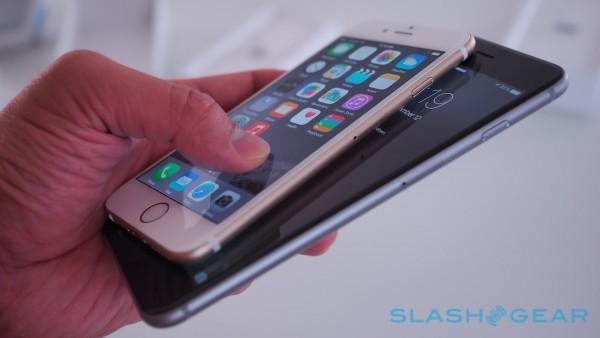 Samsung seldom disappoints when it comes to sheer number of devices on offer, but it's the Galaxy Note 4 that gets our nod for 2014. With its 5.7-inch display running at a beautifully pixel-dense Quad HD resolution, Qualcomm's potent Snapdragon 805 processor inside, and the flexibility of Samsung's S-Pen and its capable companion software – making a good argument for TouchWiz, for once – it's the undoubted king of phablets.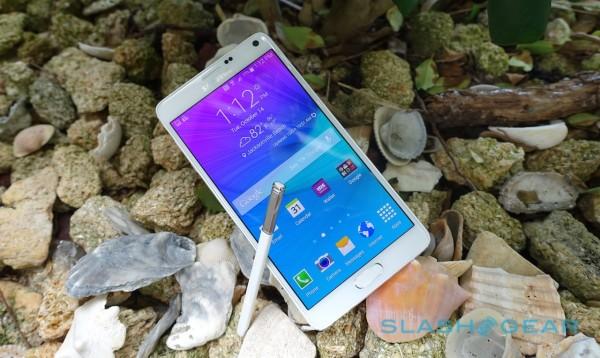 The mainstream smartphone space has no shortage of contenders, particularly running Android, but LG's G3 eases ahead in 2014. Robust hardware and a bright, sharp 5.5-inch screen get the edge on the Galaxy S5 and HTC One (M8), while battery life with Qualcomm's 801 processor was some of the best we saw all year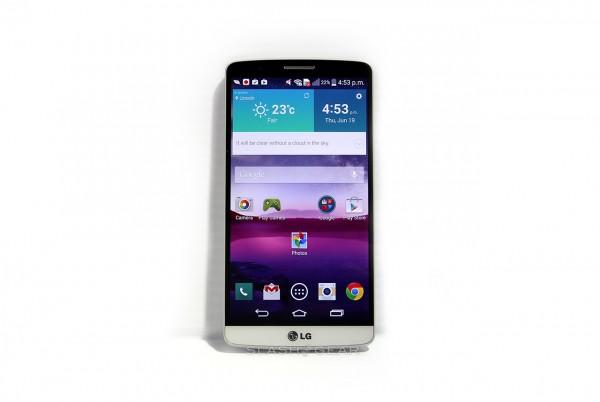 Best Tablets
Apple aimed big with the iPad Air 2, and that paid off: a slate that lives up to its name as the slimmest and lightest of its 9.7-inch predecessors, not to mention powerful thanks to the new Apple A8X 64-bit processor. The hardware certainly strikes the right chord – Apple's Retina display tech still impresses, and Touch ID is convenient – but it's the combination of iOS 8 and the free productivity apps like iMovie and Pages which turn the iPad Air 2 into a legitimate productivity machine.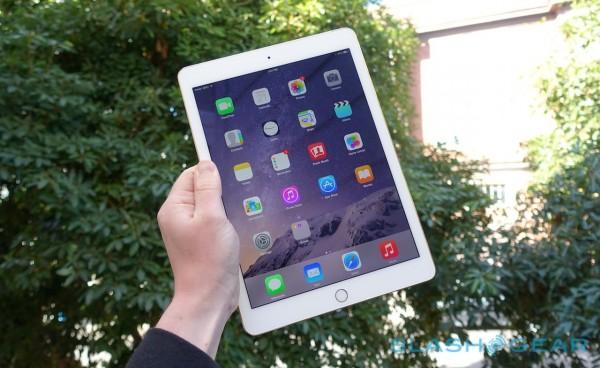 Over on Android, NVIDIA's surprisingly affordable SHIELD Tablet has gotten even better over the course of the year, thanks in no small part to its latest update to Android 5.0 Lollipop with Material Design. As well as stunning graphics competitive with a traditional game console or desktop PC, the Tegra K1 also plays nicely with NVIDIA's impressive cloud gaming platform, allowing you to access full titles while on the go.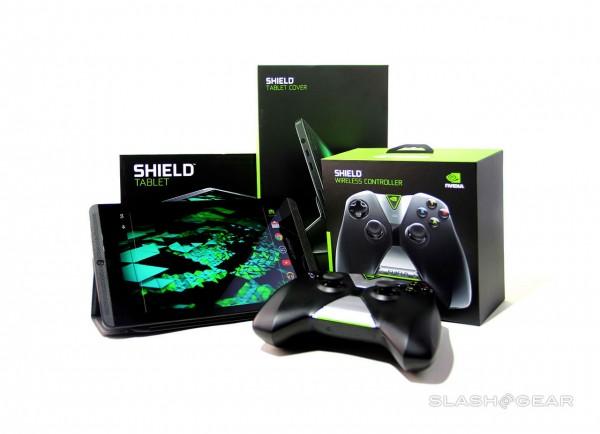 Microsoft hasn't lacked confidence when it comes to the Surface Pro 3, trash-talking rivals like the Macbook Air and iPad, and arguing that its hybrid tablet/ultrabook is more than capable of doing the job of both. For the most part, especially in Core i7 form, it's a dream of a Windows 8.1 tablet, and while the touchscreen and Surface pen work better in our experience than the magnetically-attached keyboard, it's nonetheless third-time lucky for Microsoft's Surface range.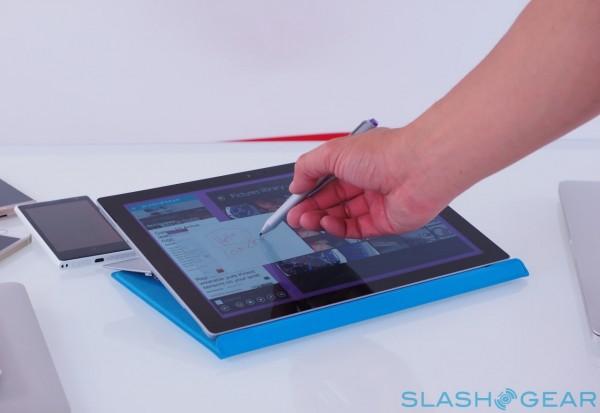 Best Laptops
If the Surface Pro 3 starts with a tablet and gives it an ultrabook twist, then the Lenovo Yoga Pro 3 does something similar but from the other direction. Ostensibly a traditional laptop, the Yoga 3 Pro can be flipped around using its beautifully-crafted watchstrap style hinge into a tablet with a high-resolution touchscreen. Managing to still be slim and crisply designed in the process, Lenovo's combination of tablet and laptop manages to be the best of both worlds.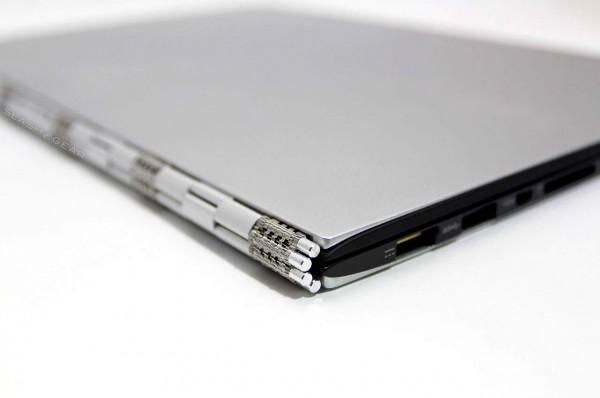 The cynic might call HP's Spectre Ultrabook the MacBook Air for the Windows user, but we can't see much wrong with giving Microsoft fans a notebook that manages to be sleek and attractive. Inside the skinny aluminum case there's Intel Core i5 processor and 128 GB SSD, keeping Windows 8.1 ticking over nicely, and the battery life doesn't disappoint either.
There's a good reason the MacBook Pro has become the go-to notebook for so many people. Keeping its excellent Retina display, and upgraded with new, faster processors among other things in 2014, Apple's flagship notebook benefits from OS X Yosemite as well as the sort of power that could easily make you forget your desktop.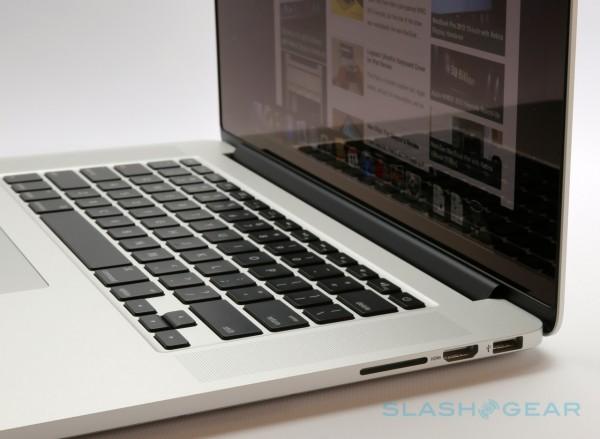 Best Wearables
Plenty of smartwatches arrived in 2014 trying to earn a place on our wrists, but few lived up to the combination of style and flexibility as the Moto 360. Android Wear may not be perfect – though Google is pushing ahead with fairly regular updates – but the unusual circular touchscreen and discrete casing means it can be hard at times to even recognize that this watch is so packed with tech.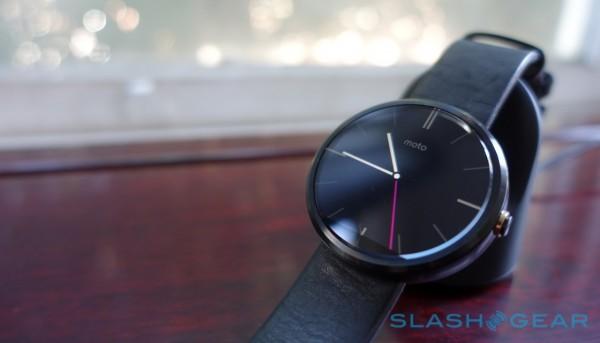 Jawbone's UP24 may not have been new for 2014, but the company's commitment to improving its software platform mean it's a very different wearable than it was at launch. Fitness tracking is table-stakes these days, but Jawbone's capable sleep monitoring, new food logging, and ongoing attempts to put the results of all three into some sort of meaningful context give it an edge over rivals. The fact that Jawbone managed to double UP24 battery life with a single firmware update proves there's plenty to be said for the impact of software.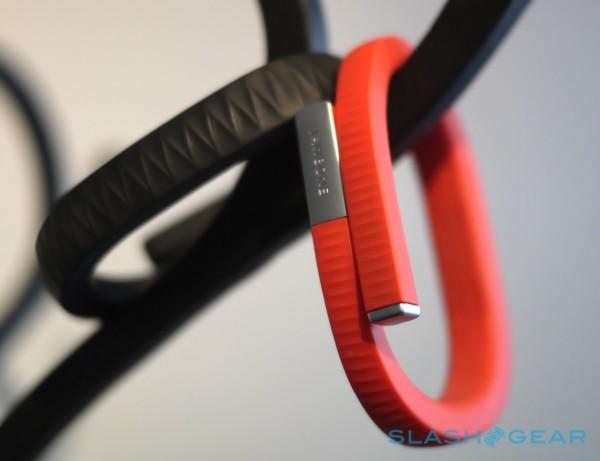 Microsoft's first fitness wearable surprised us with its platform ubiquity: unlike Android Wear and the upcoming Apple Watch, the Microsoft Band plays nicely not only with Windows Phone but iOS and Android, too. It's also a lot more proactive when it comes to fitness than many supposedly health-centric rivals out there, with a database of exercises and a 1.4-inch touchscreen to guide you through them like a virtual personal trainer. True, the bevy of sensors – heart rate, accelerometer, GPS, ambient light, and more – mean you won't forget it's on your wrist, but Microsoft's ambition deserves recognition.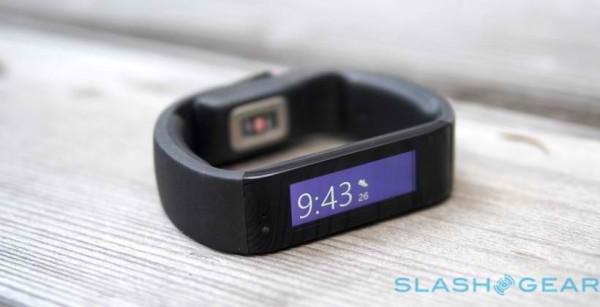 Best Gaming Accessories
When you're in the midst of an intensive gaming session, you need to know you can rely on your peripherals, and it's Razer's Chroma collection we turn to for that sort of reassurance. Updated for 2014 with color-changing LEDs, the core trio of the DeathAdder mouse, BlackWidow mechanical keyboard, and Kraken 7.1 gaming headset are as solid and dependable as ever.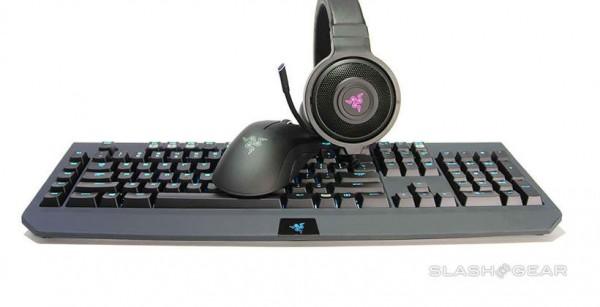 Just because of our soft-spot for Razer, however, doesn't mean there isn't room in our hearts – or on our desks – for some ambitious competition. Corsair's RGB collection deserves credit for trying its hand at high-end gaming accessories in a market Razer has arguably dominated for some time.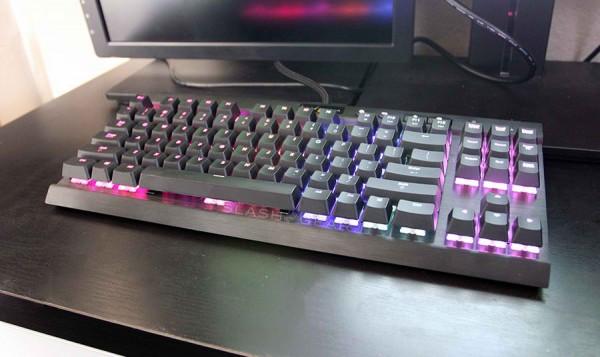 A big display is de rigeur for most PC gamers, but Acer's 28-inch 4K G-Sync monitor goes a step further. The Ultra HD resolution is appealing on its own, but it's Acer's adoption of NVIDIA G-Sync to reduce tearing and lag that singles the screen out from the crowd.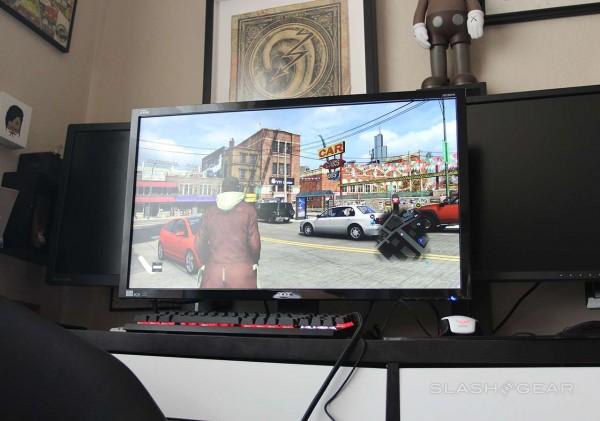 Best Lifestyle/Action Cameras
With smartphones taking over most everyday photography duties, standalone cameras are having to do something special if they want to earn your dollars. 2014 saw a number of approaches, some more controversial than others, and while the HTC Re prompted a fair amount of laughter with its periscope form-factor, it still makes it onto our list by virtue of its convenience for flexible shooting. We particularly like how it encourages you to take photos in the moment and then save reviewing them until later, since we already spend long enough poking at our smartphone screen.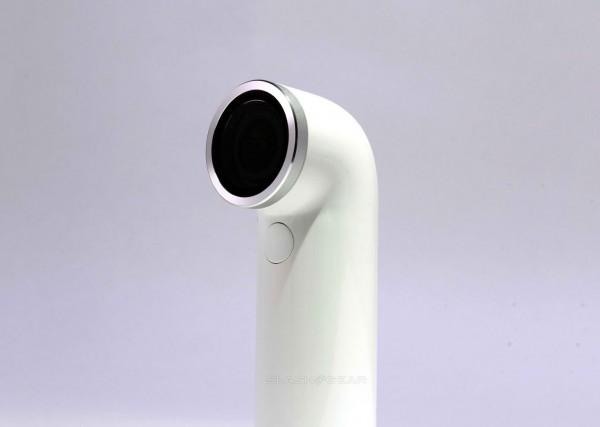 Polaroid is another name that's had a tough time re-carving a niche for itself, but it's cameras like the Cube that give us hope that the legendary brand isn't quite ready for retirement. A GoPro-style action camera for the everyman, it's easy enough for kids to use, while cheap enough that breaking it won't break the bank.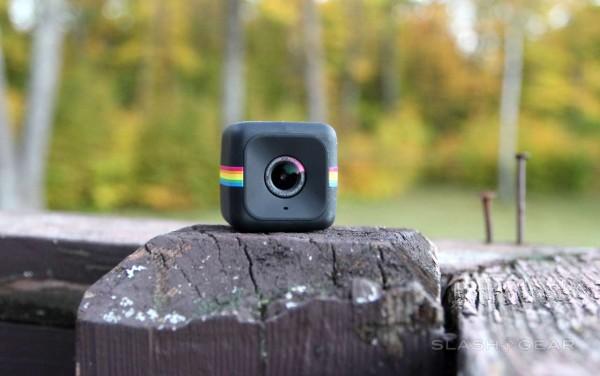 Finally, since some people still need a real camera, Sony's A6000 gets our nod. The company's Alpha line-up of lenses has improved tremendously, while the A6000's ability to play nicely with phones and tablets rather than feel threatened by them is a sensible approach for Sony to take. Factor in speed and great picture quality and you've got a hit on your hands.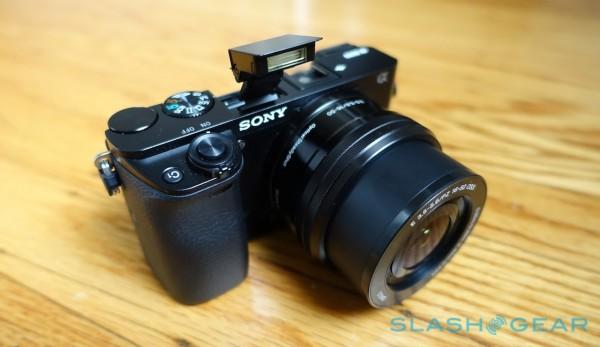 Best Automotive
The automotive space is getting increasingly tech-savvy, and the number of car companies headed to CES next week only demonstrates just how seriously they're taking the market. We've been behind the wheel of a broad range of cars over the past twelve months, and while it's tough to pick favorites, there are certainly some stand-outs.
Ford's 2015 F-150 impressed with its combination of car-like driving dynamics and truck flexibility, the switch to an aluminum design undoubtedly a risk but one which pays dividends in economy and refinement.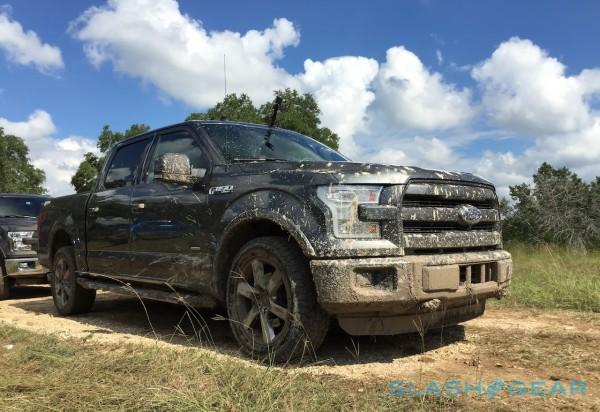 It's for similar reasons that we highly rated the 2015 Kia Soul EV. The all-electric city car may be a very different proposition from a truck, but with its space-conscious design, nippy driving experience, and affordability, it's your best EV choice this side of a Tesla.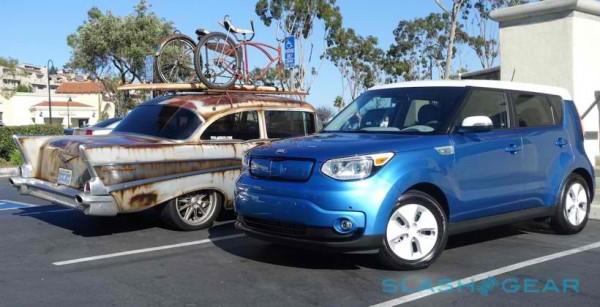 If the F-150 and Soul EV take their respective segments and shake them up, then the 2015 Dodge Challenger SRT Hellcat drops an All-American Muscle grenade. Ridiculously powerful, with more torque than some supercars, and yet at a fraction of the price, the Hellcat won't win any awards for subtlety but then neither will your grin when you're driving it.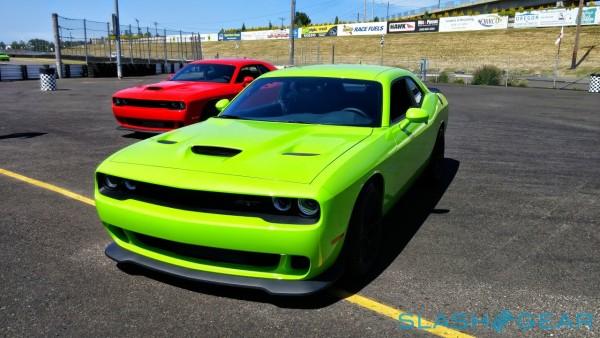 As for luxury cars, as the entry-level sedan in Audi's line-up, the 2015 A3/S3 might seem an odd choice. We rate its sturdy looks, reassuring – and, in the S3, pleasingly heated – driving dynamics, and capable infotainment system, though, and while there's no absence of luxe from bigger, more expensive cars, Audi's mini-A4 does a great job of distilling the essentials to a more affordable price point.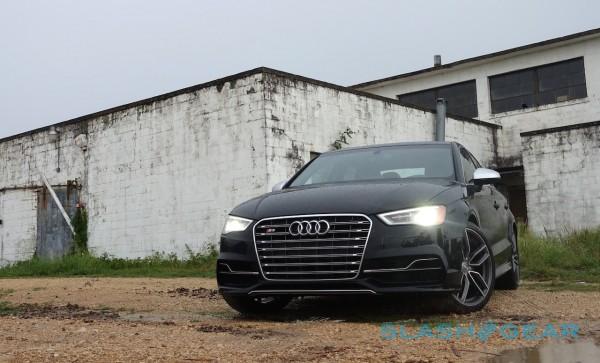 Best Connected Home
Home automation may not be new, but 2014 saw plenty of start-ups making a play as the backbone of the smart home. SmartThings has done better than most, impressing with its growing list of supported third-party devices – everything from bulbs to locks to wireless speakers – and making enough of an impression on Samsung to get acquired by the South Korean firm.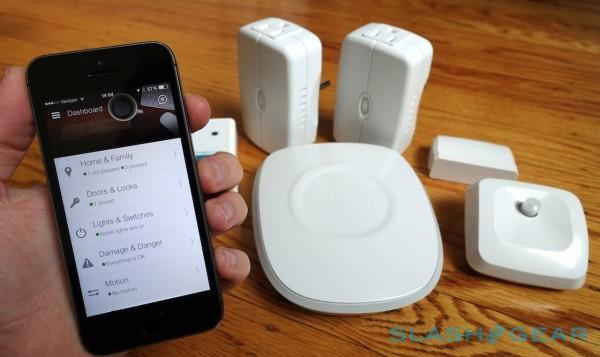 It's testament to the importance of ecosystem not just product, somewhere Philips hue system still stands out. Wireless light bulbs have been another growth segment in 2014, but Philips' hue lux drop the cost of entry but without sacrificing the established platform.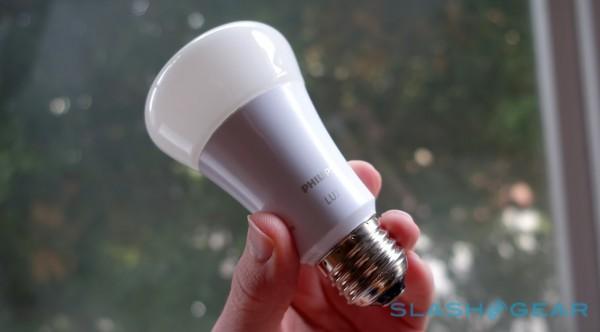 With more and more devices now talking to us, cutting through the masses of data has become increasingly important. That's why Simplicam joins our best-of list in the Connected Home category, pairing wireless video streaming with face-detection. More savvy and less prone to false-alarms than other camera systems, it's a reminder that smarter homes are only really beneficial when they're telling us useful things.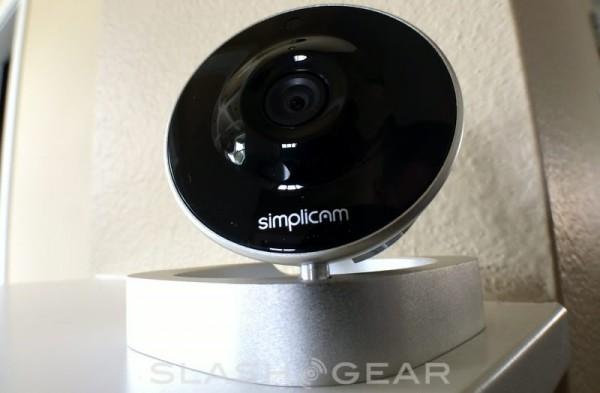 Best Photo Accessories
You might not know it to look at Instagram, but there's more to making a great photo than just slapping on a filter and tagging your friends. Kit more commonly associated with pro-photographers has begun trickling down into the mass market, helped in no small measure by the rising quality of smartphone cameras.
Olloclip's interchangeable lenses for phones have been a must-have for the pockets of keen shutterbugs for some time, and we were particularly impressed by the new set for the iPhone 6. Effectively four lenses in one easily clipped-on unit, they're useful whether you want to get up-close to your subject or fit more of the frame in at any one time.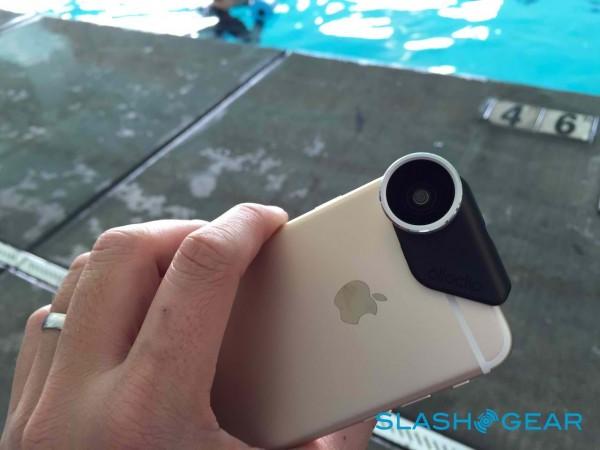 Given how important quality of light is to getting a good photo, it's a surprise that the light meter hasn't been democratized sooner. Plugging into your iPhone's headphone jack, Lumu and its companion app become a surprisingly capable photographer's assistant, whether you're shooting with your phone or a standalone camera.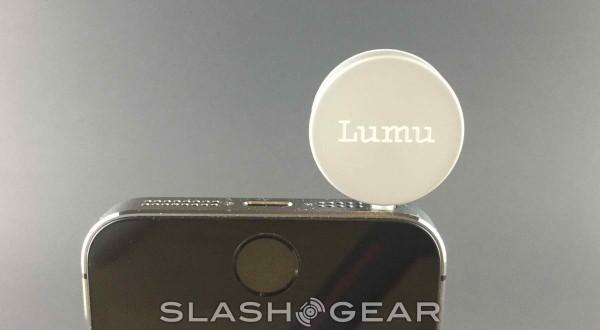 We'll admit, Beastgrip looks pretty weird: like your smartphone decided it needed 50s braces. Still, if you're looking to take your mobile photography to the next level, its mixture of 3D printed parts is a great place to start. Adding external flashes, mounting tripods, and generally augmenting the natural abilities of your phone are all possible, and best of all it's device-agnostic.
Best Services
Maybe it's expecting too much that open standards keep up with the pace of innovation, but until that happens we have IFTTT to glue the digital world together. If This Then That's growing roster of supported services – online and hardware – means if you want your Nest to talk to your Twitter, you probably can. Premium accounts with more features are in the pipeline for 2015.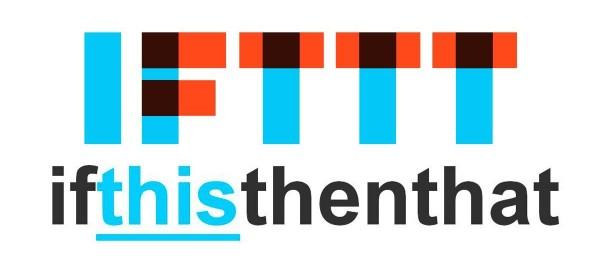 PushBullet earns its place on the Services list for a similar reason: it simply makes your daily life smarter. Routing notifications, calls, and more from your phone to whatever screen you're currently looking at, whether you want to describe it as Android's version of Apple Continuity – though it has uses for iOS, too – or just a huge productivity boon is up to you.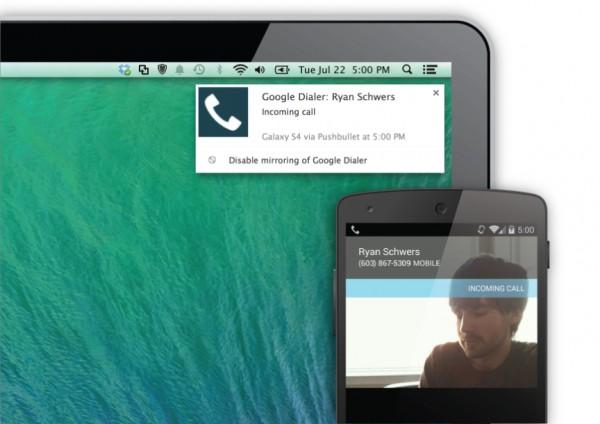 You could say Workflow for iOS is the IFTTT devoted to your iPhone, but that overlooks much of what makes this phone and tablet app so clever. Creating macros of commonly-completed tasks that live like apps on your homescreen, they're an incredibly convenient way to automate common tasks like uploading photos or even creating gifs.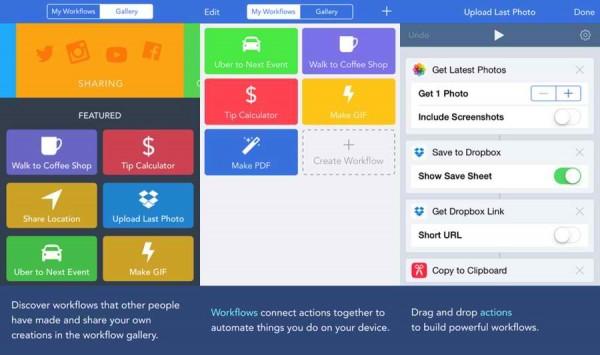 Best Tech to Watch in 2015
2015 promises to be another blockbuster year for tech, particularly with the Consumer Electronics Show just around the corner. Still, there are a few key areas in which we're expecting to see some very interesting developments.
Android Auto and Apple CarPlay should start to show up more frequently on the dashboards of new cars, elbowing out the default – and often dreary – manufacturer infotainment systems in favor of piping through your smartphone's apps. The auto industry has been cautiously enthusiastic about embracing both Google and Apple's systems, though it'll be 2015 when we hear exactly what drivers themselves think.
We're sticking with automotive for our second area to watch in 2015, with self-driving and autonomous car technology likely to grab more than its fair share of headlines. Fully-driverless cars, like Google's cute little pod prototype, will begin the next stage of their real-world testing, while more limited but commercially available systems based on things like Audi's self-driving RS7 racer and Tesla's Autopilot will take some of the tedium out of highway driving.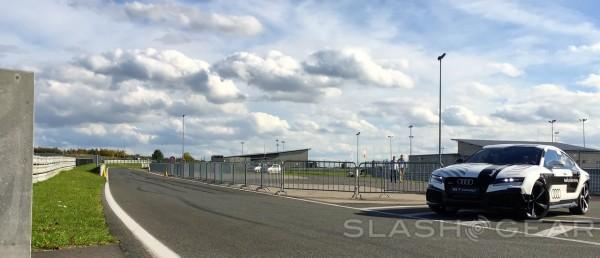 Finally, if you thought 2014 was "the year of wearables" – and there was no shortage of people telling you it was – then prepare to hear it all over again, just louder, in 2015 when the Apple Watch arrives. Haunting the wrists of potential smartwatch adoptees like only an incoming Apple product can, expectations are high but then so are the stakes. Even if iOS isn't your platform of choice, Apple's presence will only light a fire under rivals, and that should mean more interesting products all round.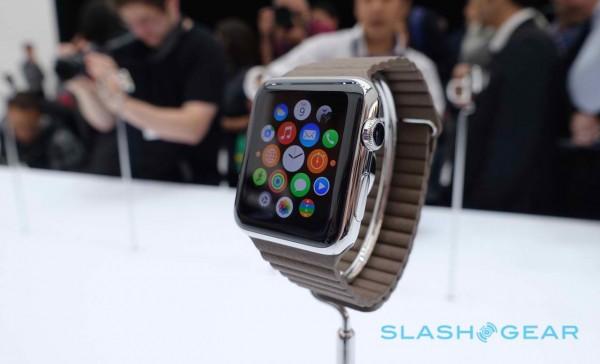 Disagree with any of our choices? Got your own pick of the best tech of 2014? Let us know in the comments!