Corsair Gaming RGB Keyboards and Mouse Review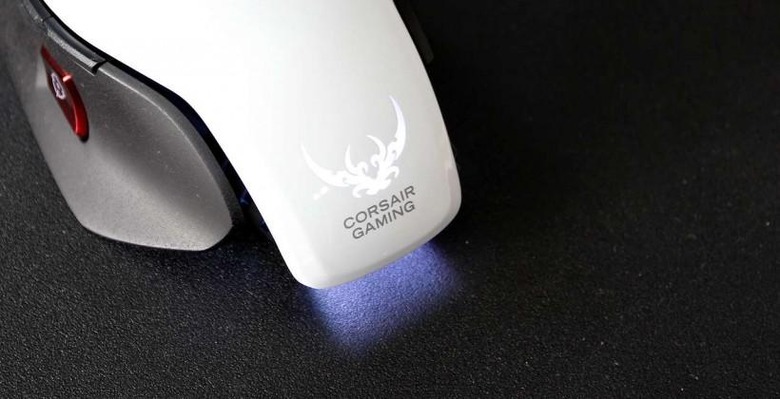 Up until now, Corsair has been a bit of a silent attendant when it comes to gaming accessories. Now, here in 2014, there's a brand new label: Corsair Gaming – and they've got some fine competitors for the finest gaming peripherals on the market. This season they've released an RGB collection of mice and keyboards, the lot of which we're having a peek at today. Metal undercarriages, fully customizable button sets, and so many color combinations you wont know what to do with em all.
Corsair originally added USB gaming headsets to their lineup in 2010, then launched their first official PC gaming peripherals in 2011 with the Vengeance keyboard and mice lineup. Raptor Gaming peripherals were added to their gaming line in 2013, and in 2014 we're seeing the birth of Corsair Gaming with a number of high-end devices.
Today we'll be taking a brief look at several elements in this lineup including the K95 RGB, K70 RGB, and K65 RGB Gaming Keyboards and the M65 RGB mouse in black and white.
Corsair Utility Engine software
With CUE (Corsair Utility Engine) software, you'll be able to edit the colors and functionality of both your Corsair Gaming mice and keyboards. Change the foreground color of your keys. Change the background color of your keys. Edit the lighting effects of your keys.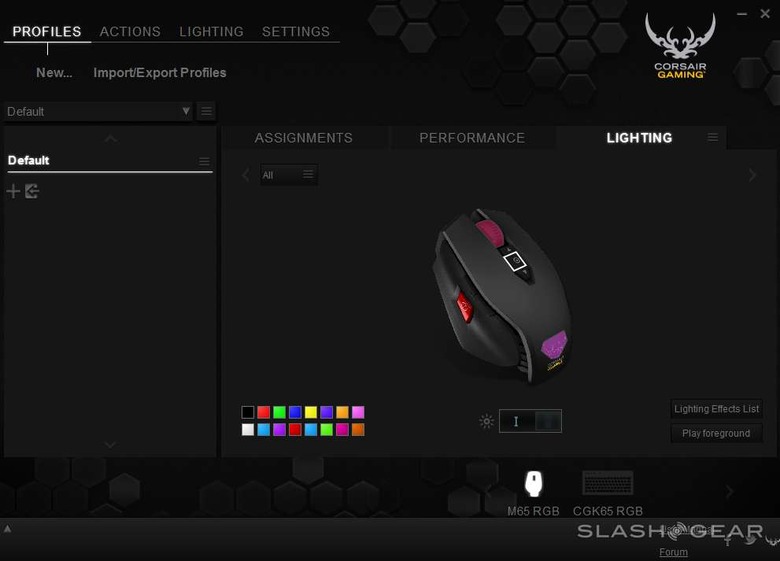 While we continue to struggle with understanding why we'd want to have our keyboard light up with moving "waves" of blue across an ocean of red, we appreciate being able to do such effects if we wish it.
Coloring each key individually does help if we're playing in the dark and wish to hit complicated combinations. There's also Macro editing – one key could execute a number of key presses. Double macros allow you a whole second set of unique combinations for every key – on press and release.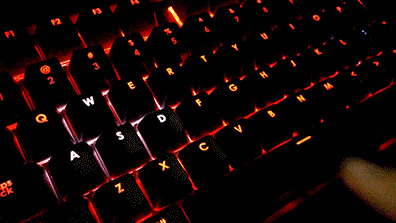 Timer countdowns for macros, lighting, and sounds, and individual effects editing is included as well. If you can find a function for your keyboard or mouse not included in CUE, we'd like to hear about it.
M65 RGB mouse
The M65 RGB mouse comes in two flavors – white or black. The difference is in the top panel which is the same material, just delivered in bright white or black. Both devices work with black anodized aluminum chassis with fully tunable weighting underneath.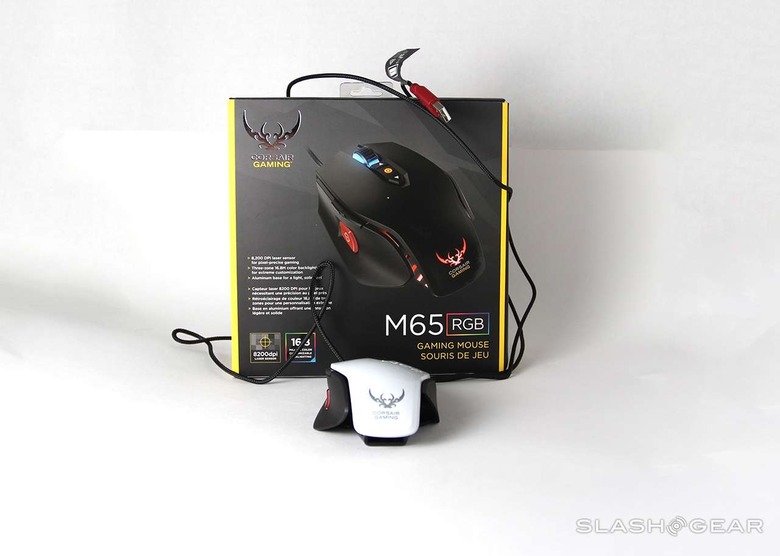 This mouse works with an 8,200 DPI laser sensor for optimum sharp movement. On the left side of this mouse – it's only for righties – there's a sniper button. This button can be programmed to do whatever you want it to do.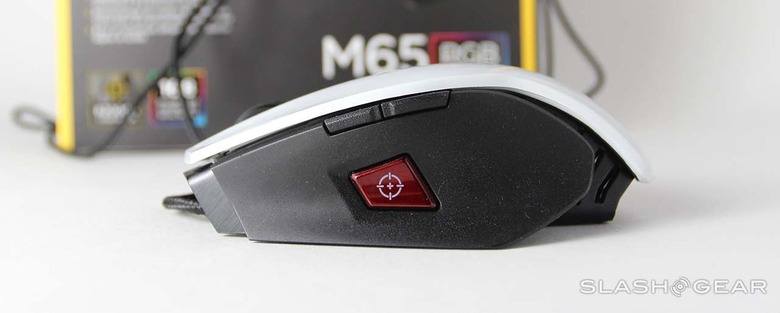 Up top you've got a target, above and below this target you've got buttons that change your mouse's tracking speed. Whenever you change your speed, the target changes color – so you know you're changing. This light and the light under the butt of this mouse are also programmable.
Inside your Corsair CUE (Corsair Utility Engine) software you've got the option to change every level of tracking speed in the mouse – change the color, that is. You can also change the color of the inside of the mouse – this shows up mostly through the Corsair logo and under the back.
Both the black and the white versions of this mouse will cost you $69.99 USD. If you've got massive hands, I'd recommend checking them out in-person. They're not the biggest pieces of equipment on the planet.
Our experience with this mouse thus far has been amazing. Though we'd love to see Corsair release a lefty version of this device, for now – we're convinced.
K95 RGB, K70 RGB, K65 RGB Gaming Keyboards
There are three different types of switches included with these three newest RGB keyboards: Red, Blue, and Brown Cherry MX. The whole lot has Gold-Crosspoint contact technology under the hood for "precise, consistent, and corrosion-free operation,".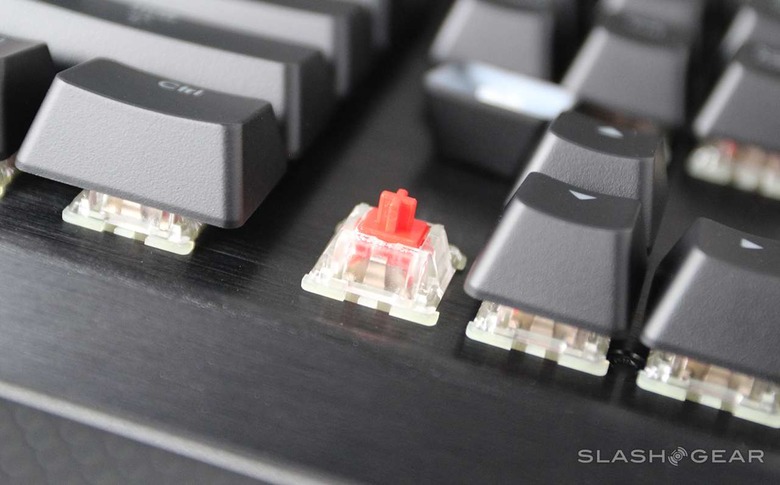 Red is linear, has no click, and works with operating force of 45N. Blue is tactile with click, has an operating force of 60cN, and has an actuation resistance of 50cN. Brown is light tactile, has no click, an operating force of 55cN, and an actuation resistance of 45cN.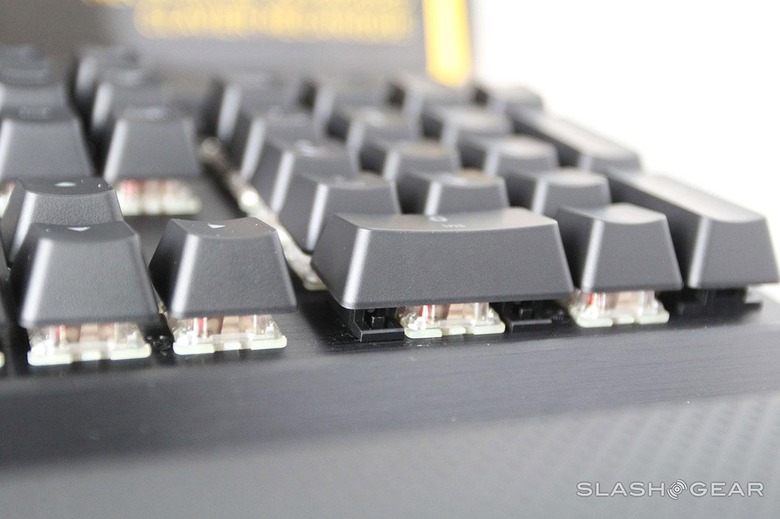 Each one of these keyboards works with aircraft-grade anodized brushed aluminum "for superior rigidity." In practice this means you're not going to want to take a keyboard to the face – it'll hurt, a lot. You'll also find that the aluminum will keep your keyboard flat forever.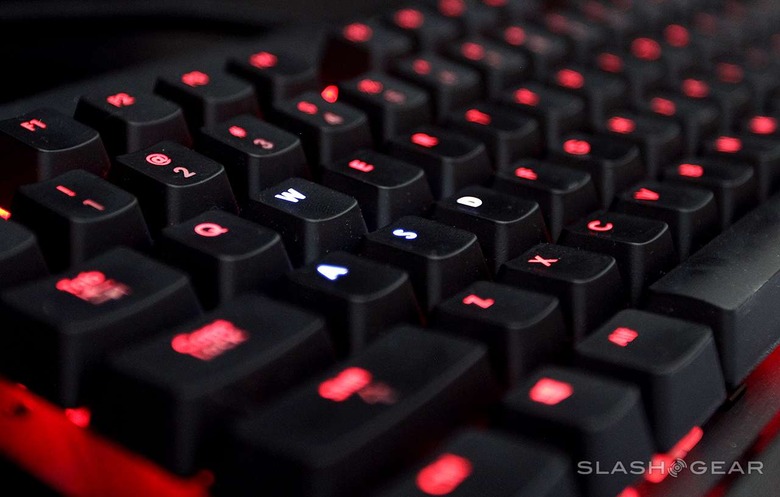 Every key on each of these keyboards has the ability to display 16.8M color backlighting – so don't think for a minute you're not going to be able to match the color of your custom-painted gaming tower.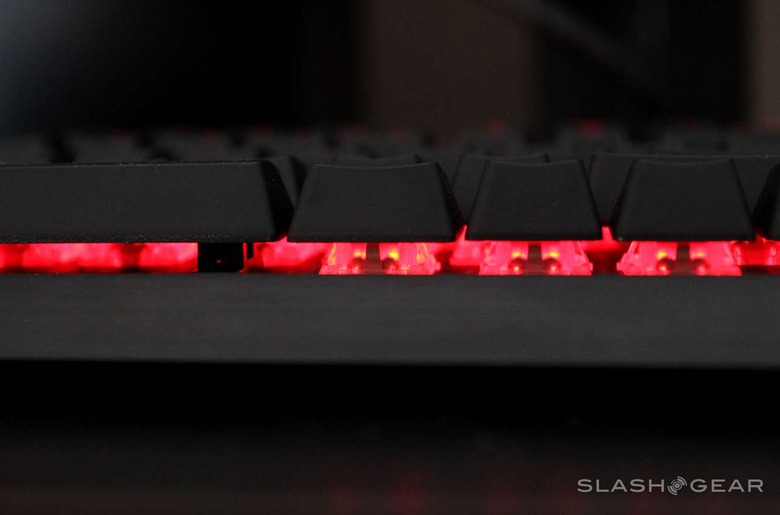 These keyboards have 100% anti-ghosting with full key rollover on USB. You'll be connecting each keyboard to your PC with a heavy-duty extra-long keyboard cord. Be prepared to give up two slots.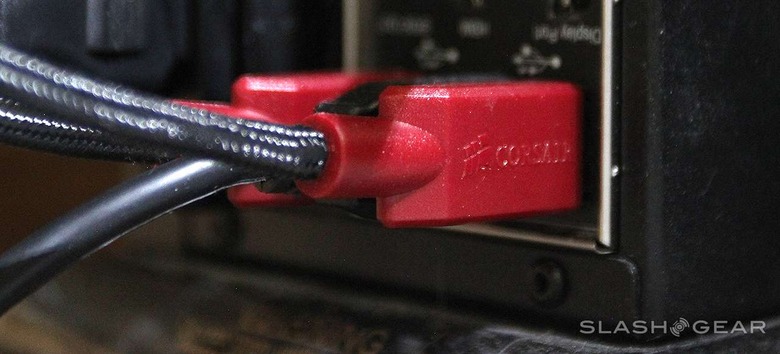 The differences between these keyboards are in not only in size. The K95 has 18 macro keys, comes with three types of switches, and will cost you $189 USD. The K70 is the mid-sized keyboard of the pack, coming with the same media controls as the K95, comes with three types of switches, and will cost you $169.
The smallest keyboard here is the K65 with a 10-keyless design. No number pad, no media keys – minimal. This unit is exclusive to Best Buy in the USA and works with red switches only. You'll be paying $149 USD for this keyboard with only the buttons you really, really need.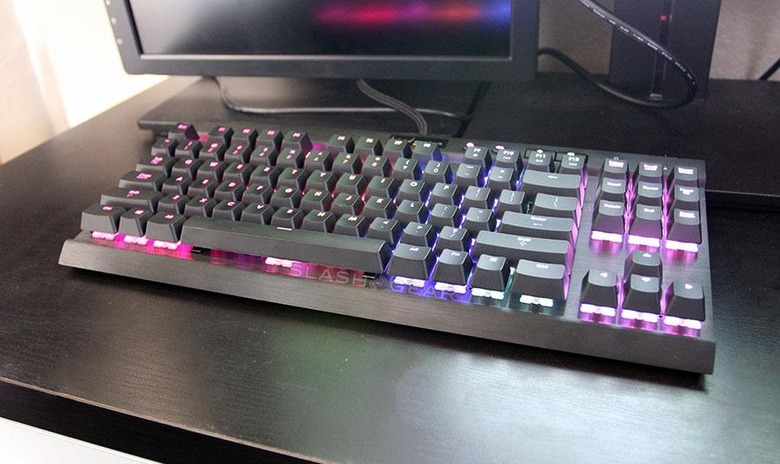 The choice is yours, but we're all about the compact design of the K65. This unit is both sleek and powerful – the most customizable and high-end keyboard we've seen at this size.
Wrap-up
We came for the colorful madness of the RGB hook, we stayed for the highest-end precision delivered in-game. Both the keyboard collection and the mouse usher in Corsair Gaming with a bang.
Corsair might not seem like a veteran in the gaming universe on the front end, but they've come out swinging. There's really no need to wait on this brand as we would with the first generation of most new companies – Corsair Gaming has the keyboard you want, right this minute.