Polaroid Cube Review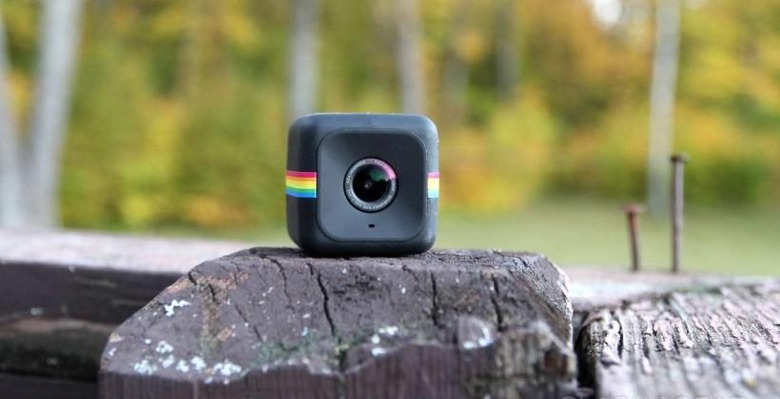 What do you do with a cube that fits in the palm of your hand, sticks to metal with a magnet, and takes photos and video? You capture the world around you, of course. You capture it casually, and you capture it with the playfulness and joy that the Polaroid brand has always been about.
When I first saw the Polaroid Cube (then called C3 Action Sports Video Camera) at a technology convention, I was excited at the prospect. Look at how cute it is! What can I do with it? I don't even care, I must have it!
When I eventually got my hands on one, I was surprised at how little I thought about the hardware. Like an Apple product or a Nintendo product, I expected it to just work.
And it did.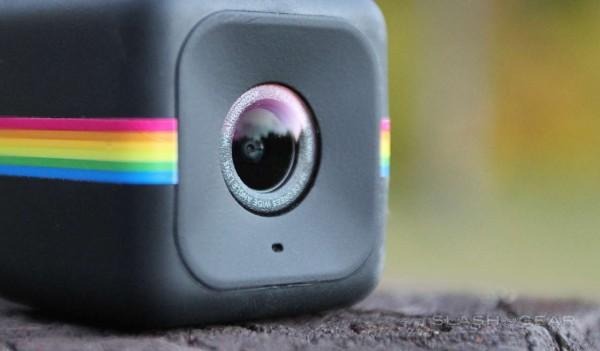 Hardware
The Polaroid Cube renewed my interest in the Polaroid brand and provided me a reason to break out my skateboard. A tiny camera with a built-in magnet for attaching to all manner of oddities.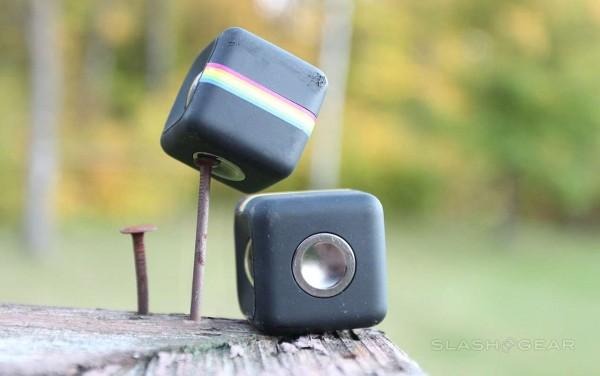 ABOVE: Note how strong this magnet is – attaching to the end of a nail, keeping the device aloft. It has no problem sticking to a vehicle for highway recording.
It's clear Polaroid doesn't mean to compete directly with the likes of GoPro. Not with a price point of $99 USD – it should be clear they're not expecting you to jump out of an airplane with this cube.
ABOVE: The one button. Hold for three seconds to turn on or off, one press for a photo, two presses for a video. BELOW: The back cover comes off with a twist of a coin. Switch between 720p and 1080p, insert microSD, plug in micro-USB for data transfer.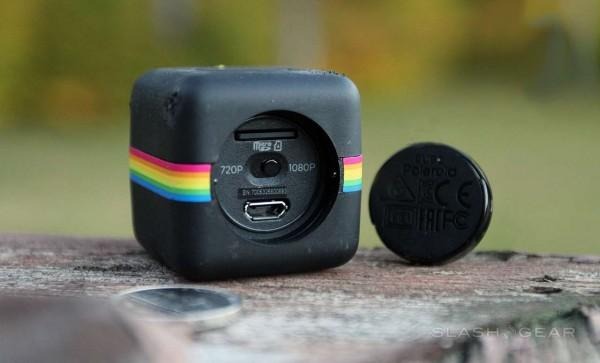 On the other hand, this cube is weatherproof and shockproof. It also has the following specifications for your photo and video-capturing pleasure:
Size: 35mm x 35mm x 35mm (1.38-inch cubed)Camera: 6-megapixel, 124-degree wide angle lens, 1080p videoBattery: Non-removable microUSB-rechargeable (90 minutes video record time)Water Resistance: down to 2 metersStorage: up to 32GB microSD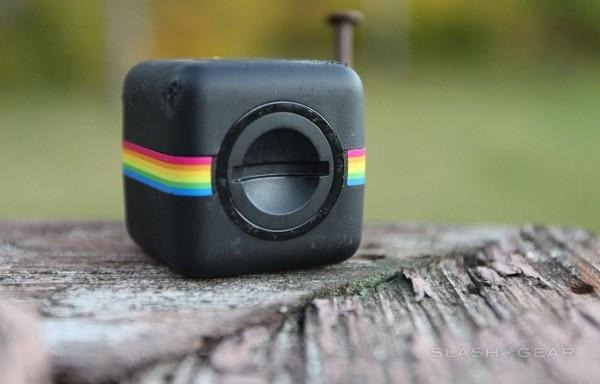 ABOVE: The back cover – note the scratches on the corners. This is the result of intense beat-up session with a skateboard. Check the video of this cut-up in the demo section below.

The Polaroid Cube will launch with a number of accessories – most or all of those bits you see above. We'll be getting our hands on those soon. For now, our impressions are centered on what's in the most basic package only!
Photography and Video
Below you'll see photo and video samples captured with our review unit. Again, these are all captured with what's in the box – the cube and its built-in magnetic bottom.
ABOVE: Captured stuck to a car on the hood, the roof, and attached to the door. All connected with the built-in magnet on the cube. BELOW: Un-cut roll of photos from our first few hours out in the wild.
BELOW: The skateboard test. One place you can't put the Polaroid Cube and expect it to stay is on the trucks of your skateboard. I am not a smart man. We'll be rolling again once we get some handy accessories to attach. For now, it's time to hand-hold.
Software
Software for the Cube is extremely simple. Once you connect your Cube to your Apple computer or PC with Windows, you'll find a set of files. Either an EXE file for your Windows machine or a ZIP file to expand for your Mac. Inside is the following: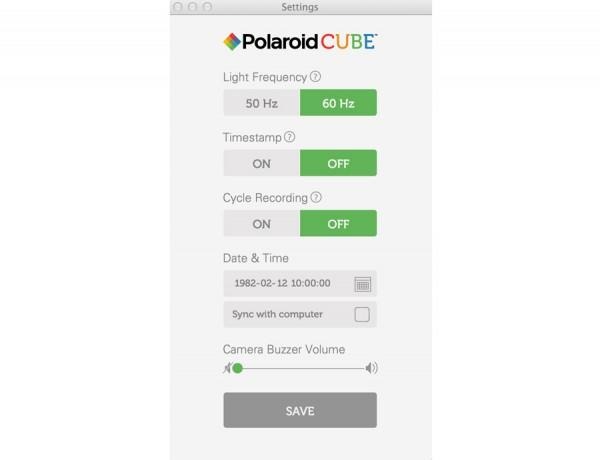 Hard to mistake what those switches are for. First point of order: turn down that beep! Unless you like the beep, in which case you should keep the beep.
Wrap-up
Is the Polaroid Cube worth the cash? Absolutely. Even without apps, even without a viewing screen. Even without the ability to toss it down a mountain.
You'll be able to pick the Polaroid Cube up in Orange/Red, Blue, or Black (we've got Black) supposing you're able to find those colors in a store near you. We'd recommend checking in with Photojojo first and foremost.
Again, the Polaroid Cube itself costs $99 USD while accessories vary in cost. We'll see more soon!