Polaroid's C3 and Z2300, hands-on with a two big shots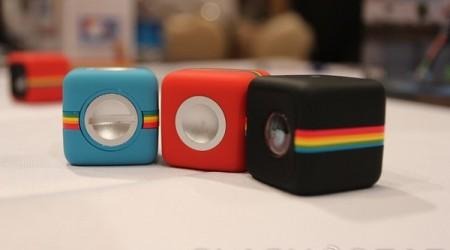 Polaroid is here at CES, showing off their new cameras and mobile devices. Of special interest to us was their new C3 Action Sports Video Camera, which brings Hi-Def video in the smallest package we've seen. There was also their Z2300 Instant digital Camera, which adds a new twist to digital photography. We went hands on with both.
The Z2300 is not new, but we like it for its niche appeal. It's digital, shooting at 10MP, but it also adds a new twist, bringing an old favorite to the digital world. The Z2300 will also print 2"x3" full color images, with what Polaroid calls ZINK Zero Ink technology. The prints spit out in under a minute, and you'll get about 23 prints on a charge. At about 5"x4"x1", it's like a bloated wallet. Portable, but maybe not one you'd carry around daily.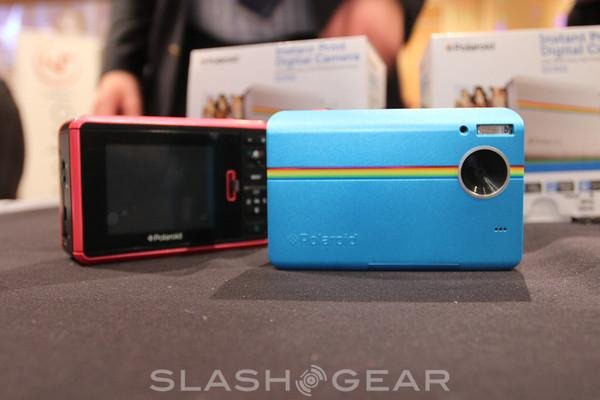 The C3 Actios Sports Video Camera is, in contrast, highly portable. At 35mm, it's a tiny square that shoots video at a maximum 1280 x 720. Still images are captured at a maximum of 5MP, so good enough for quick shots, but the focus here is video. The C3 has 2MB internal memory, and supports up to 32GB SD Card. It's got a microphone and LED light, and shoots in 120-degrees. We also like that the C3 is magnetic, so you can daisy chain them together, and snap a series of pics using the top camera as your lone button to push. Put three together, and you have a full 360-degree panorama. Polaroid tells us this one will be available in Summer 2014, and retail for around $100, though that's yet to be determined.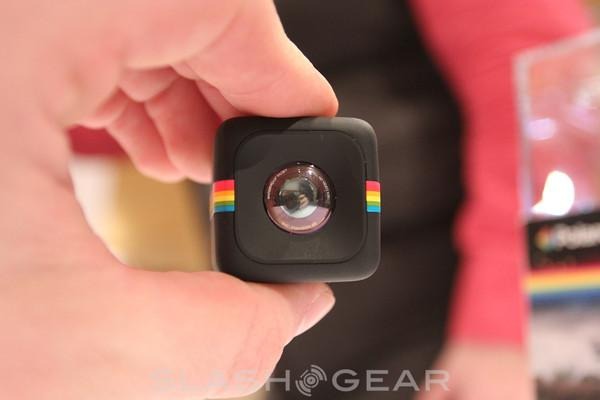 Polaroid was kind enough to show us sample pics from the C3, though they aren't finished tweaking the software just yet. The shots are already impressive, so we'll look forward to seeing a finished product this summer. We'll be here at CES for the rest of the week, so keep checking back for additional info.