Sony A6000 Review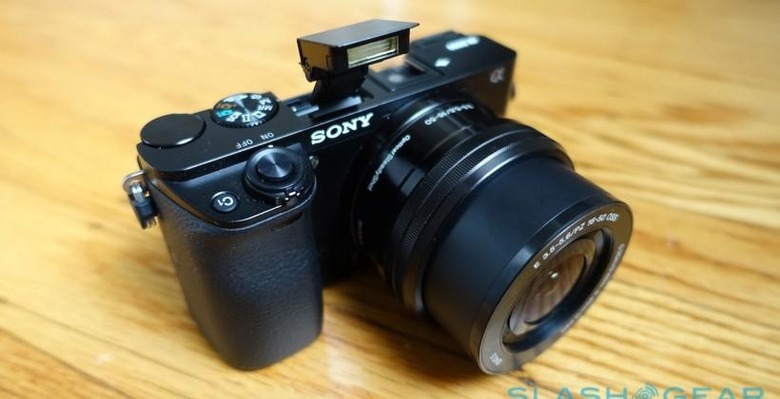 With unusual cameras like the A7 and A7R, Sony's A6000 ran the risk of being overshadowed. Elevated from the NEX range to sit alongside Sony's full DSLRs with the Alpha prefix, the A6000 builds on the NEX-6 with a new 24.3-megapixel sensor and a flashy autofocus system the company claims is a record-setter. Big claims, then, and a big spec list, but can the A6000 live up to expectations?
Hardware and Ergonomics
If you've hefted Sony's A7 then you may find the A6000 to be deceptively light. At 344g (body only, though with battery and media; 285g if you leave them out) and 120 x 66.9 x 41.5 mm it's angular but easy to hold, and even after extended periods of carrying it single-handed I had no real complaints.
That's thanks to Sony's decision to go with polycarbonate for the bulk of the body, rather than metal, and while it might be off-putting to some, the A6000 still feels sturdy and very well constructed. All the physical controls feel like they're in there for the duration, from the cleanly knurled and neatly recessed dials, through to the quiet-but-clicky buttons.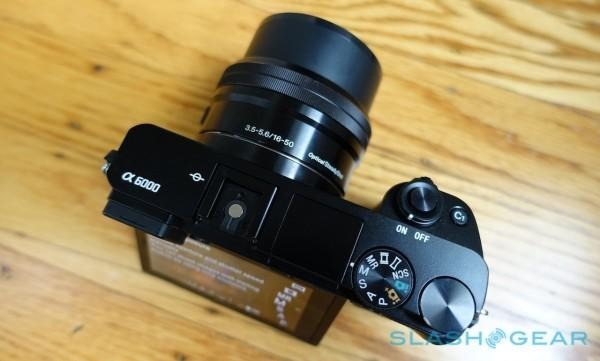 Of the latter there are plenty, since Sony has eschewed a touchscreen and instead opted for physical keys. Many are user-customizable: seven are programmable, and two custom keys – one by the shutter release and the other in the lower right rear corner – along with a Fn menu for even more options.
It means there's a learning curve involved, and having come from a non-Sony camera I often found myself trying to tap the 3-inch LCD screen. Still, the interface – borrowed from Sony's Alpha line – is comprehensive and straightforward after a little acclimatization, and there's arguably an advantage to being able to quickly reach for hardware controls rather than having to keep pulling the camera away from your face to check the display.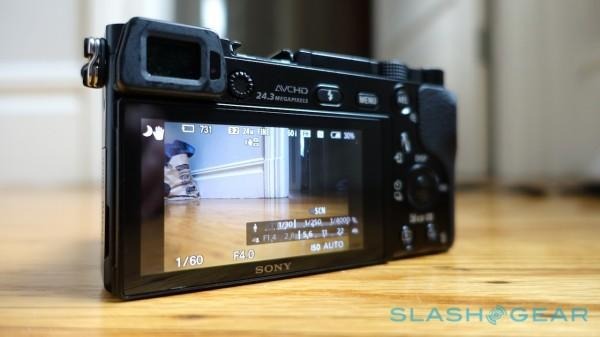 Still, I missed the ease of focus-setting by simply tapping the desired subject. Beyond that, the only real ergonomic oddity is the movie record button, which is shifted round to the very edge of the right grip, and which can require a little thumb yoga to press comfortably.
As well as the posable 921k dot LCD – which can tilt 90-degrees up or 45-degrees down, though not flip entirely upright for easily framing selfies – there's an OLED electronic viewfinder. That uses a 0.39-inch 1.44m dot display and supports automatic or manual brightness and color temperature control, along with diopter adjustment for those like me who wear glasses.
As with the NEX-6 it has a 100-percent field of view, but it's actually lower resolution – the NEX-6's EVF came in at 2.3m dot – and has lesser magnification, down from 1.09x to 1.07x. In practice, it's not something that prompted cause for complaint, and there proved to be minimal lag when panning the camera quickly.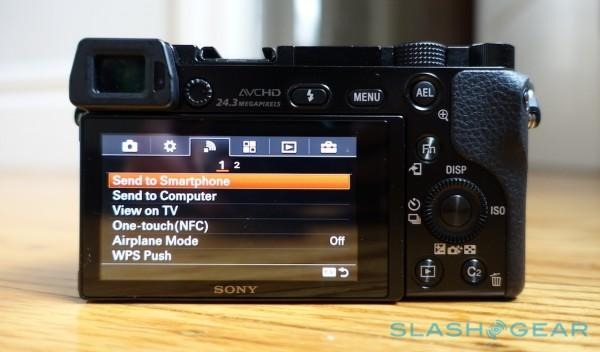 Given Sony's expectation that the A6000 will bridge its formerly-NEX and existing Alpha ranges, it has a well-packed spec sheet. In fact, for the most part things are a clear step up from the still well-esteemed NEX-6, EVF aside.
So, there's a 24.3-megapixel APS-C CMOS sensor which maxes out at ISO 25,600 (or 51,200 in Multi-Frame NR mode), support for recording 1080/60p video, and Sony's BIONZ X processor inherited from the A7, and which works with a new 179 point hybrid autofocus system. Phase autofocus uses all of them, but 25 double as contrast detection points, and the result is a system so speedy Sony bills it as the world's fastest for an APS-C camera.
Following other recent Sony shooters, there's baked-in WiFi and NFC for easily pairing a smartphone running the company's PlayMemories companion remote app. You also get a micro HDMI output, though the NEX-7's useful microphone input is missing. A pop-up flash and hot-shoe live on the top.
Performance
Sony is pushing the A6000's speed as a key selling point, and there's no denying that this is one very fast camera. Snap across the easily-located power switch and the camera is ready for action in short order, but it's the autofocus system which is the real speed-demon.
The claim is 0.06 seconds to lock, but the autofocus is also broader, covering around 92-percent of the entire frame rather than the comparatively smaller center section the NEX-6 looked at. The end result is a system not only swifter to focus on regular subjects, but one which promises to handle moving subjects as well.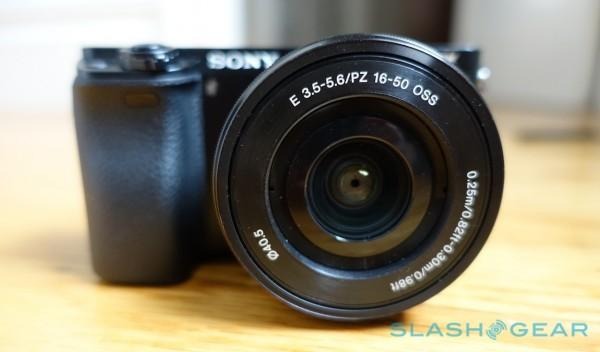 Most impressive, Sony says it holds true even during burst mode. The combination of the BIONZ X processor and the new hybrid focus system means the A6000 can use all its autofocus smarts even at up to 11fps burst shooting.
In practice, though I didn't put it to the clock against other cameras, I have no complaints about Sony's system: either for its accuracy or alacrity. Half-press the shutter and the focus is near instantaneous. Low-light doesn't seem to upset the A6000 until it's getting seriously murky, though if you decide you want something other than the camera's choice it's not as simple as tapping the LCD.
The magic really happens when dealing with moving subjects and burst mode. The display becomes a firefly scene of red dots as the AF does its tracking; reviewing the shots afterwards, and there's a roughly three-quarter hit rate for crisply in-focus frames, which generally left me with plenty of solid options to choose from.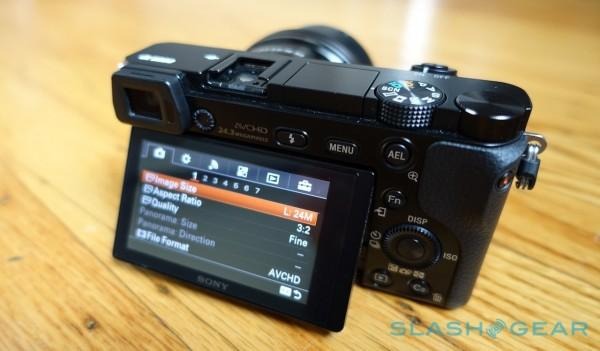 The downside to the continuous shooting mode is the time it takes to empty the buffer once you're done. Fire off 30-40 images and you can expect the A6000 to lock up as it writes to the memory card for anything up to 25-30 seconds, during which time the camera won't really allow you to do anything.
Sony provided what's expected to be the most popular A6000 kit, the camera body and a 16-50mm power zoom E-mount lens. It's a solid all-rounder, not too bulky, and with a surprisingly quick zoom action, too.
Battery life is rated at up to 360 shots from the 1,080 mAh NP-FW50 pack, though with a mixture of EVF and LCD use I actually managed to do better than that by a couple of dozen frames. Happily the battery itself is one of Sony's commonly used types, which means spares are broadly available; however, you don't get an external charger, with the A600 instead coming with a microUSB adapter.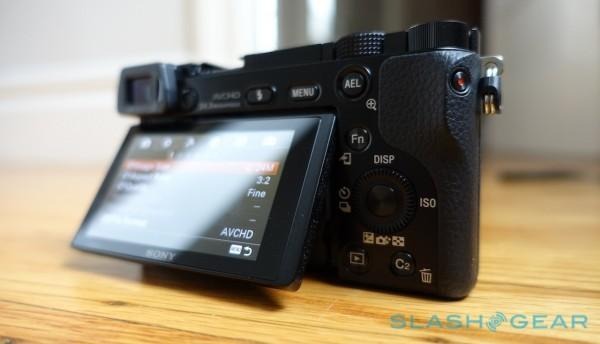 Something I wish other camera manufacturers would "borrow" is the A6000's percentage gage for battery life remaining, which is far more instructive than the usual three-segment icon.
Sony's integrated WiFi works with the company's PlayMemories app, available for iOS and Android. At its most basic, it's a way of wirelessly transferring photos from the camera to your phone, which makes it easier to review them or share them on Instagram, Facebook, or other social services. Hitting the Fn button while viewing a photo on the camera opens up the sharing menu, allowing you to send one, a selection, or all of your pictures across.
However, there are also various add-on features, like remote control, which allow you to operate your A6000 from a distance. The remote functionality is useful if you're trying to line up a group shot that you also want to be a part of, and includes streaming video of what the camera is seeing (albeit with a little lag). However, while the A6000 supports tethered shooting to a USB connected computer, you don't get live-view during it.
Image Quality
No matter the design, build quality, and feature list, the A6000 would be a lost cause if the picture quality wasn't up to par. Thankfully, the latest Alpha doesn't just perform well for an interchangeable-lens camera, but mounts a solid challenge to full DSLRs.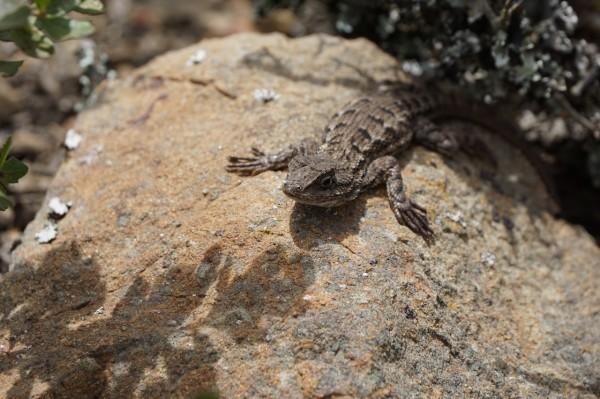 Well-lit scenes show the A6000's skillful exposure handling, while images manage to be vibrant without looking over-saturated. What's particularly impressive is how little post-production work is needed. Colors and sharpness are clean and accurate straight out of the camera, while noise is minimal. Meanwhile detail in shaded areas did a good job of avoiding murkiness.
As scenes get dimmer, the Alpha does its level best to keep noise at bay. ISO 3200 shots are relatively clean, though left to its own devices it prefers a higher f stop than you might opt for in manual mode. Even with that – if, say, you're trying the useful Handheld Twilight Mode, which does a good job of delivering low-light shots without demanding a tripod – the shots are excellent.
Wrap-Up
It's easy to fall into the trap of discounting interchangeable-lens cameras as subpar to their DSLR counterparts, and certainly the early generations perhaps focused more on affordability and size than they did image quality. It's also clear that the same isn't true today.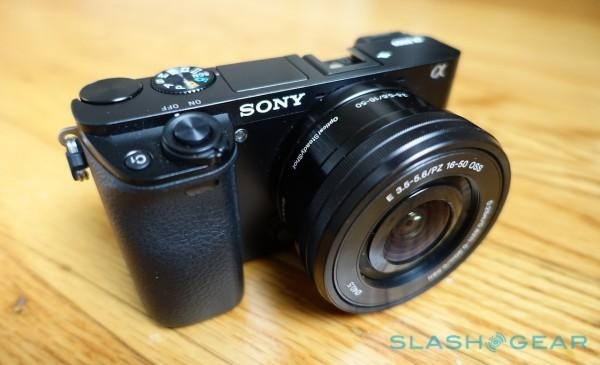 Instead, the A6000 makes a strong argument for why it deserves to be considered a worthy part of the Alpha range. The proof is in the photos; that it's well-constructed and cleanly designed is the icing on the cake, though I still wish Sony had opted to carry over the touchscreen from some of its cheaper cameras.
Still, getting to grips with Sony's straightforward software and plentiful physical buttons is worth the investment in time. The combination of an excellent sensor, fast and capable processing, and impressive AF make for a camera that punches above its $650 (body-only; $800 with the 16-50mm power zoom) price.