SlashGear Week in Review - Week 37 2009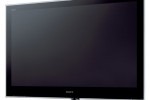 Well they say time files when you are having fun, but they never mention how fast time flies when you are typing your fingers to bleeding nubs to bring your wonderful readers all the gadget news fit to print and then some. Here we are again with another week in review for your reading pleasure. Spotify hit iPhone and Android devices this week. So many people grabbed the app that the free service quickly went back to invite only status. Sony unveiled a super-thin new wireless HDTV this week that makes Paris Hilton look fat by comparison. I am almost afraid to find out what the thin and feature packed set will cost.
Samsung's I5700 Galaxy Lite was spied in an eye watering green hue that we actually through was pretty cool. Apparently, the handset will only come in the more mundane white or black colors. The device has much in common with the I7500 but lacks the i7500 5MP camera and internal storage. Intel whipped out its Core i5 and new Core i7 CPUs this week and sent computer geeks around the country running to upgrade. The new CPUs are even priced pretty well for Intel parts.
The entry-level Android device known as the HTC Tattoo got official early this week. Why is it that I feel like the ringtone for this phone should shout — de plane, de plane? We got our grubby mitts on the new Duracell Smart Power products for a review this week, which is a clone of the WildCharge system that we have seen before. That also means that the stuff works, and works well.
Two very expensive and old school styled digital cameras got early reviews this week called the Leica X1 and M9. The small cameras manage to cram lots of features and style into the compact design. A video demo showing off that Sony Ericsson Xperia Pureness mobile with the clear screen was loosed onto the web. The clear screen seems rather gimmicky to me and I have to wonder how well it would work in bright light.
Verizon went all official with the Samsung Rogue and Intensity, which both have slide out QWERTY keyboards. The Rouge gets a 3.1-inch WVGA AMOLED while the Intensity gets the less intense 2.1-inch normal LCD. Asus unveiled a new line of UL series notebooks this week with a thin profile and cool aluminum case. The machines also have Asus Turbo33 tech to improve performance.
Clevo took some of its notebooks and crammed the new AMD CPU and HD4570 GPU into the package. The machines are reportedly mostly aimed at developing markets. Apple slashed the prices on some of the existing iPod music players on Wednesday ahead of the unveiling of the new line of iPods. The 8GB iPod touch was cut to $189, a $40 price reduction.
Dell unveiled some new computers including the XPS 8000 and 9000 desktops featuring the Core i5 and i7 CPUs from Intel. Dell also pulled the wraps off the CULV infused Inspiron 14z and 15z notebooks. Palm cut the price of the Pre to $150 this week along with the unveiling of the new Pixi. Perhaps the price cut will improve sales for Sprint.
We went all hands on with the new Palm Pixi and found the device to be very lightweight and pocketable, but the lack of Wi-Fi may be a deal killer for many. Logitech showed off new drum and guitar controllers for the Wii and Xbox 360 on Wednesday to go along with Guitar Hero. The drum kit is pretty cool too; too bad they don't make Rock Band stuff.
Those two cool Lecia M9 and X1 digital cameras I mentioned briefly earlier were officially unveiled Wednesday. The M9 has an 18MP sensor and the X1 is a 12.2MP camera. VUDU extended its HD on demand service to support certain LG Blu-ray players this week. I wish more of these features would come to the PS3; I would love to be able to stream Hulu from the PS3.
Apple unveiled the iPhone OS 3.1 with Genius, Ringtones, and Organization. The update was unveiled alongside the new line of iPods. Dell teased the new 9.99mm thick Dell Adamo notebook with a shot of its thin profile and nothing else. I am afraid to find out what the machine will cost.
Rhapsody finally came to the iPhone with an app that allows streaming of all the music you want via Wi-Fi or 3G. The service doesn't work on EDGE though so rural users may want to check 3G availability before buying. Microsoft debuted a new and thin Bluetooth Mobile Keyboard 6000 that has a separate number pad that may be perfect for netbook users selling for about $90.
We ran our wrap up of the iPod event from Apple on Thursday running down all the new announcements made at the unveiling. The new line of iPods should be popular this holiday season. Sony whipped out a new Blu-ray player with streaming Internet video capability Thursday. It seems streaming is the new it feature for Blu-ray players.
Toys "R" Us announced a new video game trade in program this week that will take games from old classic consoles and new systems alike. The program gives an unspecified amount for games on a gift card good in stores and online. Pioneer offered up some new iPod accessories this week to go along with the new iPod models and existing devices as well. The products were the XW-NAS3 and XW-NAS5 speaker docks designed to sit on a bookshelf.
JVC talked up its way thin LT-32WX50 LCD TV set to hit the US in November. The set is only 1/4 of an inch thick at its thinnest point and should look great hanging on a wall. Nokia unveiled a weird new phone called the Twist for Verizon this week. The images make the handset look like it would feel weird in the hand.
JVC unveiled pro level projector with a 4K resolution and weighing in at 110 pounds. The most shocking part is the price of $175,000. Motorola unveiled its Android-powered Cliq smartphone this week featuring Motoblur. Motoblur allows users to access social networking and other apps without having to open or close anything.
LG showed off new HDTVs for home theater fans this week that have wireless connectivity between components and the set. That means you need not worry about wires and cables running from your DVD player and cable box to the set. Acer showed off the sexy Ferrari One computer this week sporting dual-core AMD power inside. The machine sells for a premium thanks to the prancing horse on the lid.
Sharp unveiled a new line of iPod docks this week that re just about identical save a magnetic lid on one of the units. The docks are designed for portable use and have internal batteries to charge your iPod while playing it. Another week in the history books here at SlashGear, thanks for reading and so ling until next week!