Samsung I5700 Galaxy Lite Android phone makes lurid appearance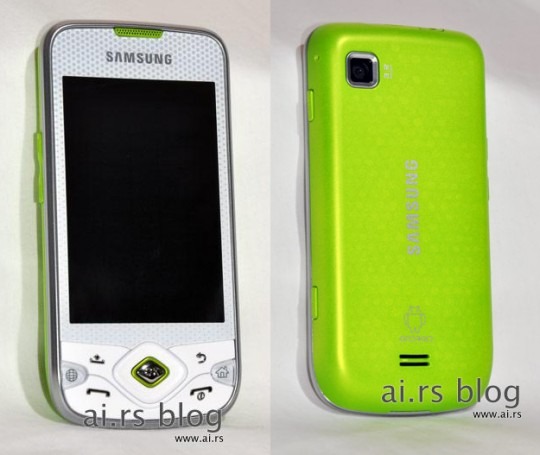 It's the second Android handset we've seen today, and certainly the most luminous.  Samsung's I5700 Galaxy Lite has turned up over at ai.rs, the smaller sibling to the existing Android Galaxy phone already on sale in Europe, complete with a 3.2-megapixel fixed-focus camera and 1GB of internal storage.
That's reduced in both respects from the standard Galaxy I7500, which has a 5-megapixel camera and 8GB of internal storage.  Thankfully what's left in place is the AMOLED touchscreen, and of course there's a microSD card slot if you're unhappy with the standard storage.
Most disappointing, then, is ai.rs insider knowledge that the production versions of the Galaxy I7500 Lite will have a more conservative battery cover.  We're thinking probably white or black, and while that's probably a good idea for sales purposes we're holding out hope that Samsung do at least make the green cover an optional extra.