Palm Pre price slashed to $150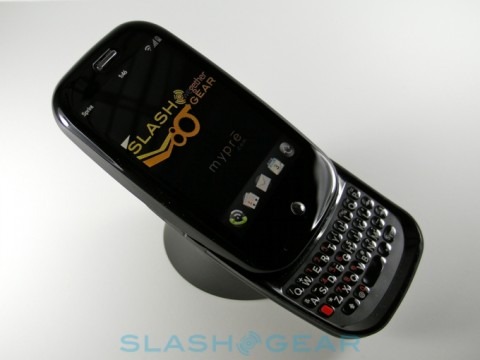 In case you didn't spot it among all the live shots of the Palm Pixi and our hands-on video, Sprint have dropped the price of the Palm Pre from $199.99 to $149.99, presuming you're willing to sign up to a two-year contract.  The first sticker cut the webOS smartphone has seen since its launch several months ago, the reduction suggests that Sprint are aiming for a roughly $99.99 tag for the Pixi when it launches later in the year.
It also brings the Pre $50 under the cost of a new iPhone 3GS 16GB, though the Palm handset still has just half the onboard storage and no way to expand it.  You'll also be kept waiting for Palm's upcoming Synergy improvements – which add Yahoo! and LinkedIn support – and native Facebook app, which the company has said will launch alongside the Pixi.
It's hard to say how this might affect pricing for the GSM Pre in Europe, where the smartphone hasn't even gone on sale yet.  Expected to launch on O2 before the holidays, neither Palm nor the carrier have confirmed what they'll be asking for the Pre; it's likely to be free with a new contract.