Acer unveils Ferrari One notebook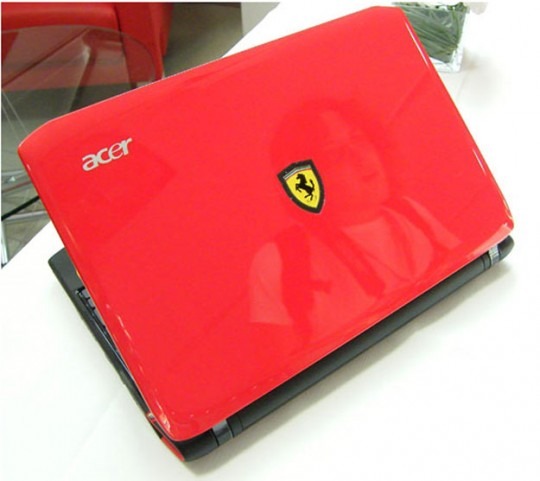 Acer is a big sponsor of the Ferrari F1 team and as such, the company has been making special edition Ferrari notebooks for a while. The thing most of the Ferrari editions have in common is improved performance and a big price tag.
Acer has unveiled its latest Ferrari branded machine called the Ferrari One. The name makes me think of Acer's line of Aspire One Netbooks, but other than the name, the systems have little in common. Rather than sporting a netbook, Atom processor the Ferrari One uses the new AMD Congo platform.
Congo crams a dual-core AMD Athlon X2 L310 processor under the red lid that runs at 1.2GHz and has 1MB of L2 cache. The machine also uses the M780G chipset and the ATI Radeon 3200 integrated graphics chipset. With the Ferrari logo on the lid, you may have expected the machine to cost a lot, and you would be right. In Europe, the Ferrari One will sell for 499 Euros and go on sale on October 22.