SlashGear Evening Wrap-Up: September 6, 2012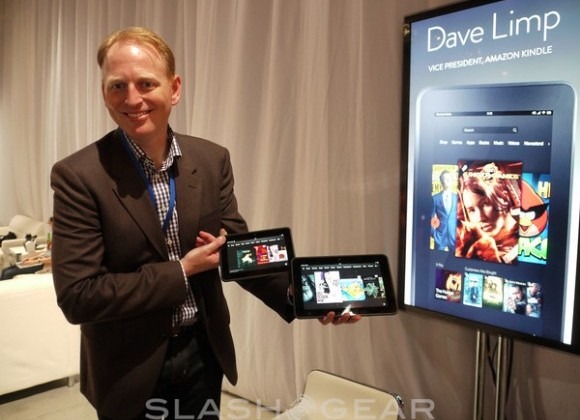 Welcome to Thursday everyone. Today Amazon held its highly anticipated Kindle Fire event, marking our third press event in two days. Amazon didn't disappoint either, announcing a handful of new Kindle Fire tablets and the new Kindle Paperwhite. It was a very exciting event, and you can get a nice little recap of all of the news in our full Amazon Kindle event wrap-up. Be sure to check that out for all of our announcement and hands-on posts from the day.
We didn't end the hands-on posts with just Amazon, however, as we also delivered hands-on "extended cuts" for both the Nokia Lumia 920 and the more budget-friendly Lumia 820, which were both announced yesterday. With these new Lumias revealed, Nokia cut the price on the existing Lumia line while reports said that the production of these new Lumia phones is being done in-house. The company also said that its OIS ad for the Lumia 920 was faked, and we tell you how you can watch Nokia's reveal of the 920 and 820 all over again.
Facebook's $1 billion purchase of Instagram has been finalized, and it seems that the launch of the iPhone 5 will mark the death of the iPhone 3GS. The iPhone has retained its customer satisfaction crown – even gaining a little bit on last year's survey results – and bad news for Samsung today, as the company is now under an antitrust investigation in South Korea after Apple filed a 3G complaint against it.Tumblr has been tweaked on iOS and Android, Samsung's Galaxy S III handset has hit 20 million sales worldwide, and it seems that Apple TV talks have stalled. Samsung is gearing up to launch the Galaxy S Relay at T-Mobile in the next few weeks, and MaxTV has a new soundbar on the scene that's promising some big sound. Western Digital has introduced a new line of external storage solutions for Mac and PC users, and Kobo has launched a new line of eReaders. While Google was announcing that Ice Cream Sandwich is now installed on a fifth of all Android devices, ASUS was busy announcing its new "Powered by ASUS" program for custom PCs.
We had quite a bit of space-related news today, with the Mars Curiosity rover beginning to analyze the air around it to search for signs of methane. Astronauts aboard the International Space Station have performed a second space walk to make repairs to the ISS, and finally tonight, NASA's Dawn probe has left the asteroid named Vesta, where it has resided for the past 13 months.
That does it for tonight's Evening Wrap-Up. Now all you need to do is go out and enjoy the rest of your evening!