Asus launches Powered by Asus program for custom PCs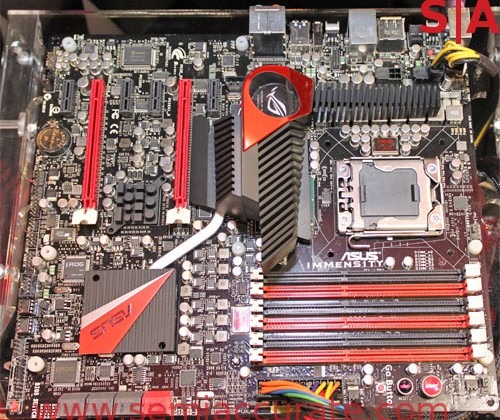 Asus has announced that it has launched a new program for build-to-order desktop computers. Asus says it will be working closely with its custom system integration partners, and the new program is called Powered by Asus. The program is available in North America and pairs consumers familiar with Asus components together with trusted system integrators to create the computer of the customer's dreams.
The program helps create a new category of custom computers offering unique configurations that are stability testing and performance optimized using Asus components. Asus may be known by some users more for its line of ready to buy notebook computers. The company has been in the PC hardware business for many years and offers some of the most popular mainboards and video cards around.
Asus says that participating system integrators will offer custom configurations for PCs using multiple Asus components. The list of Asus components in the program includes motherboards, graphics cards, sound cards, optical drives, headsets, wireless routers, USB wireless adapters, and monitors. Partners with Asus in the new program include some of the most recognizable boutique PC manufacturers out there.
Odds are that most of the people who take advantage of this new program will be computer gamers and enthusiasts. Participating companies include iBUYPOWER, CyberPower, Falcon Northwest, and others. To help launch the new Powered by Asus program people who purchase qualifying systems from authorized builders will get a free Xonar DSX sound card in their system worth $59.99.