Samsung blasts through 20m Galaxy S III sales in 100 days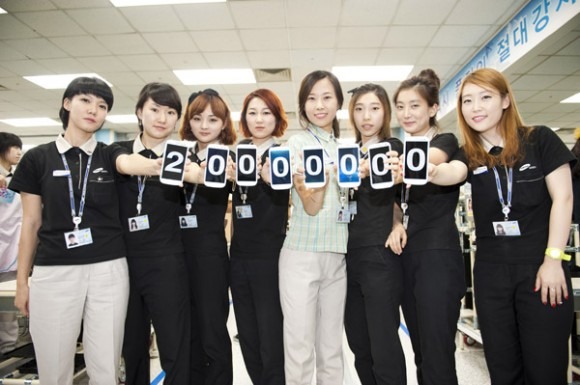 Samsung has announced global Galaxy S III sales of over 20,000,000 units in just 100 days, making it the company's fastest-selling smartphone so far. The Android star has been maintaining a steady pace, too, with demand showing no signs of slowing according to Samsung: the 10m sale mark was hit after 50 days, which suggests growth is steady.
North America, Europe and China are particularly interested in the Galaxy S III, Samsung says of its global stats. 6m of the handsets were sold in Europe, with 4.5m in Asia, 4m in North America and 2.5m alone in Samsung's home market of Korea. In fact, 200,000 GSIIIs are being sold every day, the company says.
That certainly fits in with number counts from other sources. Earlier this week, US analysts claimed the GSIII had knocked the iPhone 4S from its top-spot as best selling smartphone, with more of the Android phones being sold in August than Apple's soon-to-be-replaced flagship.
There's been some confusion in the past about who, exactly, Samsung is talking about when it says "sales"; Samsung has been criticized for in fact talking about shipments to retailers rather than individual customers.