Galaxy S III knocks iPhone 4S from US top spot (but iPhone 5 looms)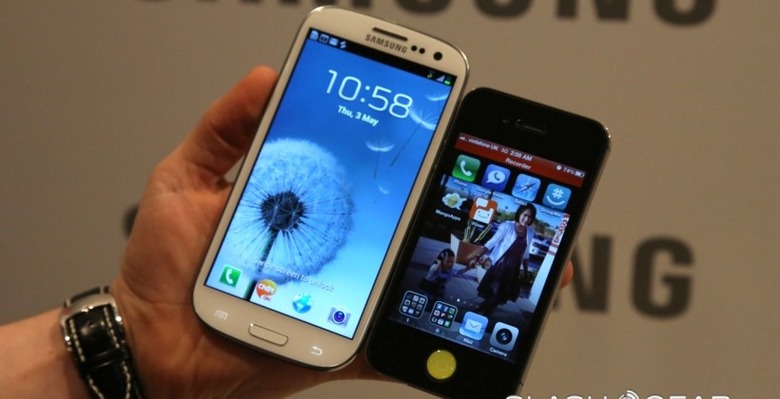 Apple's iPhone 4S has been knocked from the US smartphone sales top spot by Samsung's Galaxy S III, retailer checks suggest, though the fast-approaching iPhone 5 may well flip things back in Cupertino's favor. August was the first month that the iPhone 4S wasn't the best-selling smartphone in the US, Canaccord Genuity analyst T. Michael Walkley told CNET, having crunched the figures from retailers across the country.
Instead, Samsung's Galaxy S III managed to grab pole position, Walkley claims. Stats for the Android flagship remain strong, too, the analyst says, while conversely Nokia, HTC and BlackBerry demand continues to waver.
That impressive GSIII demand has already caught the attention of Apple's lawyers, of course. The Cupertino company has added the phone – along with the Galaxy Note, and other devices - to the list of models it hopes to have barred from sale in the US as part of the ongoing patent litigation between the firms.
Of course, the marketplace will shift again once the new iPhone arrives. Apple is expected to reveal the new model at an event on September 12, with sales tipped to begin roughly a week after that. Demand for the iPhone 5 will undoubtedly be high, and indeed the Canaccord Genuity analyst suggests that slowing sales of the iPhone 4S are likely prompted by customers holding off on picking up a new smartphone until the new model hits shelves.