Nokia WP8 Lumia production reportedly in-house; Existing phone prices slashed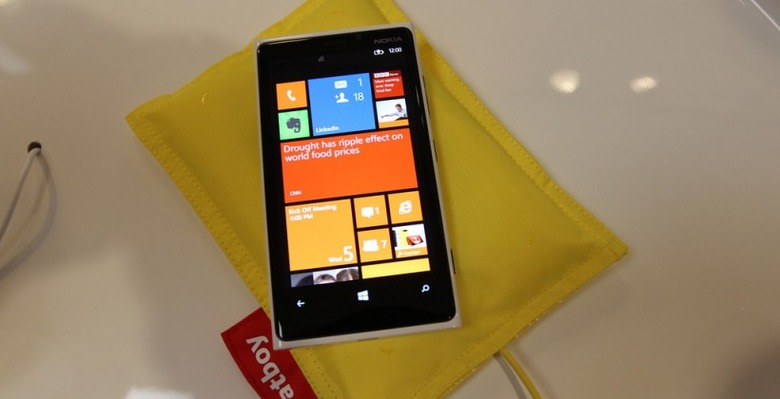 Nokia has slashed the price of its existing Windows Phone 7 devices and reportedly plans to take responsibility for manufacturing its new Lumia 920 and 820 models, according to industry whispers. Prices for the Lumia 800 have been slashed by around 15-percent, the biggest cut to the range, according to Reuters' insiders, with talk that the firm has not outsourced production of the new Windows Phone 8 handsets revealed yesterday, but will instead build them in-house.
Previously, Compal Communications had been responsible for production of the Lumia 800 and other existing first-gen Windwos Phones, but that's set to change for the Lumia 920 and 820. Nokia will supposedly use its own facilities, DigiTimes says, though may continue to outsource mid- and entry-level Windows Phone devices to Compal and other OEMs in the future.
As for the cheaper prices for existing phones, Nokia painted the decision as a standard part of device evolution. "Our pricing has been business as usual, reflecting typical product lifecycle changes" a Nokia spokesperson said in a statement, though declined to comment specifically on the reported cuts.
Nonetheless, with no official release date given for the new phones, nor indications of how much they will cost, there's uncertainty as to how Nokia's ailing fortunes will do over the next few months. Although pressed, the company declined to say when exactly the Windows Phone 8 Lumias would hit shelves, or indeed with which carriers.
Instead, it promised availability later in the year, with both 4G LTE and HSPA+ versions on offer. More on the new Lumia devices in our full wrap-up.
[via Unwired View]