iPhone 5 launch reportedly marks the end of iPhone 3GS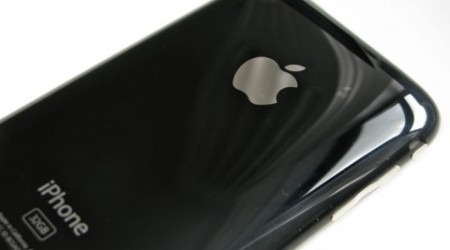 With the reveal of the iPhone 5 now less than a week away, Apple is reportedly taking a look at the devices it has on offer and deciding where to make cuts. The Telegraph is reporting that once the iPhone 5 is on the scene, Apple will stop offering the iPhone 3GS altogether. The iPhone 3GS is currently being offered for free with a two-year contract agreement and has been around since 2009, so it makes sense that Apple would want to drop it once the iPhone 5 has been announced.
When that happens, sources claim that the iPhone 4 will take the free-with-contract slot the 3GS once occupied. Apple is also reportedly planning to offer an 8GB iPhone 4S to bridge the gap between the the iPhone 4 and the iPhone 5. The price of this new 8GB iPhone 4S is unknown at the moment, and unsurprisingly, an Apple representative refused to comment on the speculation.
These unidentified sources also say that Apple will offer three iPhone 5s with varying storage options. Hardly a surprise there, as Apple has done the exact same thing numerous times in the past, and we'll probably see the iPhone 5 offered in 16GB, 32GB, and 64GB variants. The Telegraph also reiterated early reports that claim the iPhone 5 will launch on September 21, a little more than a week after its expected release date.
As far as rumors go, this one seems pretty believable. However, keep in mind that the 3GS is still pretty popular in many places around the world, so the company may want to continue offering it for a while after the iPhone 5 launches. We should be finding out the fate of the iPhone 3GS pretty soon, as Apple will be pulling the veil off the iPhone 5 in just six short days. Stay tuned.