Nokia Lumia 920 hands-on extended cut: City Lens and PureView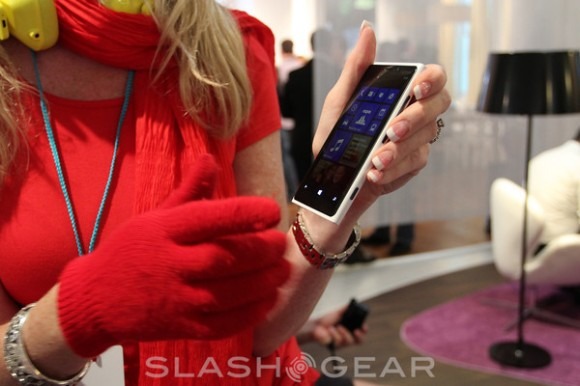 We had an extended look at the Nokia Lumia 920 this week courtesy of Nokia and Microsoft, complete with a brief glance at the difference between standard and PureView photography technology. What you're about to see is a look at the unibody-like design of the hardware first, then a vision of what it means to work with Windows Phone 8 with Nokia-specific additions like Nokia City Lens and wireless charging right out of the box. And of course you'll have Microsoft's full suite of Office apps to back you up as well, SkyDrive included!
Have a peek first at how Nokia presents an updated vision for their Lumia line with a lovely 4.5-inch display and a body that's 10.7mm thick, 70.8mm wide, and 130.3mm tall. You'll be seeing a bit of a "smile" at the top and bottom of the device as the front stays flat under the pillow of the display glass and the back curves to the contour of your hand. This device is available in yellow, red, white, gray, and black, and will be available to actually own later this year – price and release dates have not yet been revealed, mind you.
Inside you've got a dual-core Snapdragon S4 Processor, inside you've got NFC capabilities as well as wireless charging abilities right out of the box, and the whole shebang will be available eventually with GSM, WCDMA, and 4G LTE connectivity as well! This device works with a microSIM card, has 1GB RAM and 32GB internal storage – with 7GB cloud storage free via SkyDrive.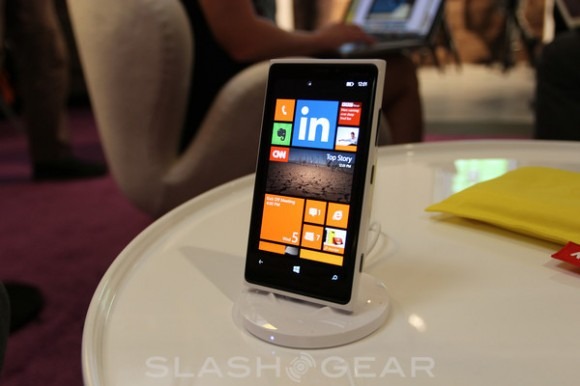 Of course one of the most fabulous elements in this device is its Carl Zeiss Tessar lens working with 8.7 megapixels of power with PureView technology. You've got a glorious bit of technology under the hood here, folks, ready for image stabilization, lightening of dark environments, and such vibrant scenes as you've never seen before. Have a peek at our hands-on photos and video above and below and don't forget to hit the timeline below as well for more key points from the Nokia event – and stay tuned for more Lumia and Windows 8!