Nokia Lumia 920 hands-on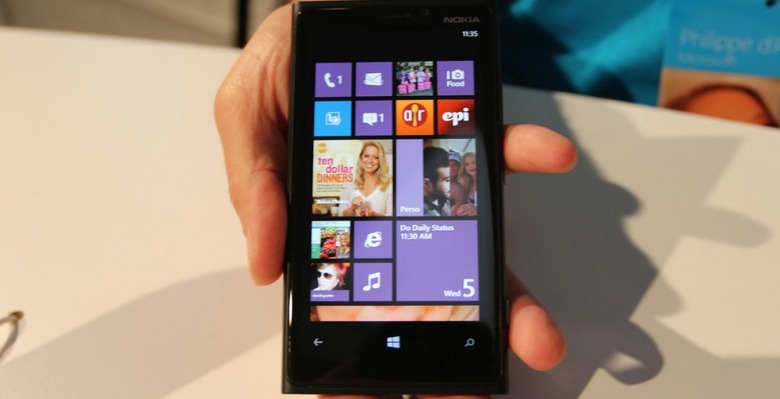 Nokia's new flagship
is here, and for all the changes Windows Phone 8 brings it's a familiar beast, instantly recognizable from the Lumias that went before it. As before, the polycarbonate casing sits neatly and comfortably in the hand, though it's obviously – with a 4.5-inch display – a bigger phone than before; it also feels thicker, thanks to a bowed back panel. In a world that's all about the details, the displeasing ridge around the display of the Lumia 900 has gone, with a smooth blend into the plastic body.
That body is gloss finish, not matte, but Nokia is offering more colors out of the gate than before, with the yellow getting particular love at the press conference. It's the great display that grabs your attention first, though, running at 1,280 x 768 resolution – just slightly better than 720p HD – is vivid in its colors and inky in its blacks. The new Windows Phone 8 homescreen tiles stand out sharply, and Microsoft's don't-call-it-Metro-any-more UI in general does very well with its pared-back minimalism on the advanced LCD.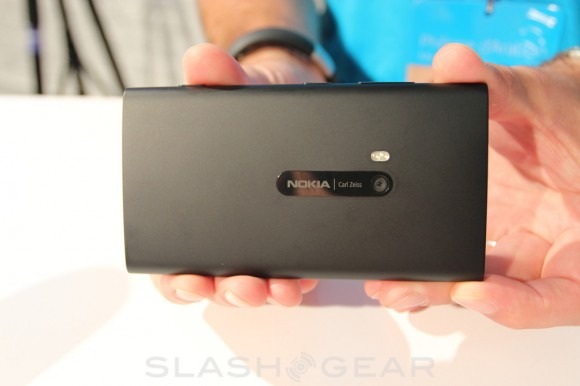 Nokia is making much of the PureView camera, with its specially sprung lens arrangement, though we'll need more time to put the Lumia 920 through its paces to see if that's quite the boon to photography (and the fitting follow-up to the 41-megapixel 808 PureView) that the company promises. Nonetheless, from what we can tell from the spec sheet, it's off to a good start. Nokia has turned to Carl Zeiss, as usual, for an f/2.0 lens, and there's plenty of software magic inside to remove unwanted people in your frame, make sure subjects aren't blinking, and dress things up with Instagram-style filters.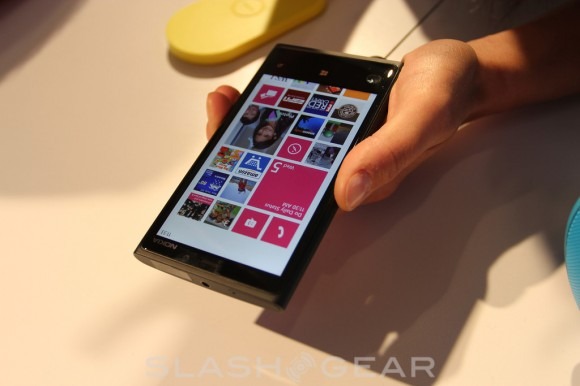 Windows Phone 8 itself, meanwhile, is still – if you ask Microsoft – incomplete and not ready for its full reveal, but even just a few minutes with it and you can see the improvements. Where previous iterations felt like there were significant gaps in the platform, WP8 feels far better put together. Nokia's exclusive apps help, though Microsoft is borrowing liberally from the company's software portfolio to the benefit of all Windows Phone OEMs.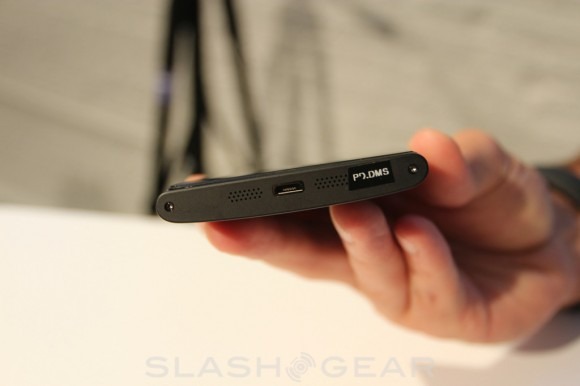 Without pricing, it's hard to give a final opinion on the Lumia 920. The specifications certainly live up to flagship status, but if Nokia was aggressive it could bring it in against other company's midrange models. We'll know more sooner to launch, later in 2012.
Nokia Lumia 920 hands-on:
[polldaddy poll=6513005]