Nokia admits PureView Lumia 920 video fake (but OIS does work)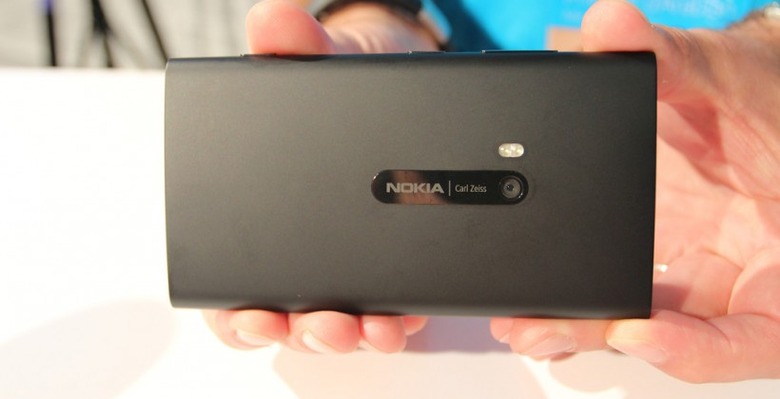 Nokia has confessed to faking the eye-catching PureView demo video for the freshly announced Lumia 920, admitting it manufactured the stabilization demo but insisting the real thing is just as capable. The "floating lens" 8-megapixel camera on the new Windows Phone 8 flagship was billed as a ground-breaking advance in mobile photography, but closer examination of Nokia's initial demo footage raised doubts as to its authenticity. Now, Nokia has released a second video, showing exactly what PureView OIS on the Lumia 920 is able to do.
"In an effort to demonstrate the benefits of optical image stabilization (which eliminates blurry images and improves pictures shot in low light conditions), we produced a video that simulates what we will be able to deliver with OIS. Of course, hindsight is 20/20, but we should have posted a disclaimer stating this was a representation of OIS only. This was not shot with a Lumia 920. At least, not yet. We apologize for the confusion we created" Nokia statement
According to Nokia, the error was one of giddy confusion rather than an actual intent to mislead would-be Lumia 920 buyers, but it's another black mark in the score column for what turned out to be a mixed event in NYC yesterday. Although the Lumia 920 and Lumia 820 were widely received as decent hardware, the absence of any pricing or specific availability information – beyond both phones launching "later in the year" – left Nokia looking unprepared.
Meanwhile, over-enthusiastic video pimping isn't the only crime Nokia is accused of. Former Helsinki resident Youssef Sarhan took issue with the stills in Nokia's original PureView video as well, arguing that the defractions around the bright light sources in the photos are simply impossible to capture with the Lumia 920's f/2.0 camera.
He points to the expansive defractions around street lighting in the PureView promo (on the left in the image below) versus the more diffuse defractions seen in a sample shot from a Lumia 920 prototype that Nokia itself shared (click for larger version):

Nokia has released the following video – shown as part of its presentation yesterday – demonstrating the PureView OIS system at work on an actual Lumia 920 prototype device. It certainly looks good, though we'll wait until we can review the WP8 smartphone before we pass any broader judgement.
[polldaddy poll=6513005]