SlashGear Evening Wrap-Up: September 17, 2012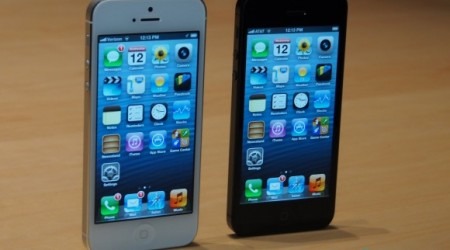 Welcome to Monday evening, folks. Today, we entered the final few days before the iPhone 5 releases, and we found out that the device has netted 2 million pre-orders in its first 24 hours of availability. Some of those same pre-orders began shipping out from China over the weekend, and AT&T is claiming that the iPhone 5 is the most successful iPhone launch ever, which everyone could have probably already guessed. We take a look at the iPhone 5's already astounding success, while Samsung was busy comparing the iPhone 5 to the Galaxy S III in a new ad that was rolled out over the weekend.
The HTC One X was spotted in a leaked photo earlier today, and it would appear that many of the world's online retailers are having some trouble keeping Wii U pre-orders in stock. Google Plus has grown to 400 million users total, with 100 million of those people using the social networking service actively. Microsoft CEO Steve Ballmer thinks that Windows 8 may prove to be as big as Windowws 95 (and talks very briefly about the "sweet spot" for Surface pricing), while we're hoping that Microsoft's Windows 8 event on October 25 will give us some more solid details on the price of Surface.
The Kindle Fire HD 7-inch tablet was the subject of a teardown earlier today, showing us just what exactly is under the hood. Speaking of the Kindle Fire, today Nokia confirmed that it has licensed its Location Platform to Amazon for use in the Fire line up, meaning that Amazon will be giving Google Maps the boot. JetBlue says it will soon be offering free Wi-Fi during its flights, and HP CEO Meg Whitman has looked to Apple for inspiration when it comes to redesigning the PCs and laptops it offers. Dragon Age III: Inquisition was officially announced today too, something we're sure will get the anti-BioWare crowd all riled up.
The Angry Birds spin-off Bad Piggies was given its first gameplay video today (no it isn't the same as Angry Birds), and today we got word that the Samsung Galaxy S IV may be launching as early as March 2013 – less than a year after the S III hit shelves. The Nokia Lumia 820 has been outfitted with a new bumper shell, and in one of the day's more interesting stories, archaeologists may have uncovered a fort that was critical to Caesar's conquest of Gaul. Canon revealed a number of new cameras today, but perhaps the most important reveal was of the Canon EOS 6D. Not to be outdone, Olympus had a couple of reveals as well, announcing the new Stylus XZ-2 iHS and the M.Zuiko Digital ED 60MM F2.8 "Nature Macro Lens."
Finally tonight, we invite you to check out new review of the Sony Reader PRS-T2. That does it for Monday's Evening Wrap-Up, so go out and enjoy the rest of your night!