iPhone 5 "most successful iPhone launch ever" says AT&T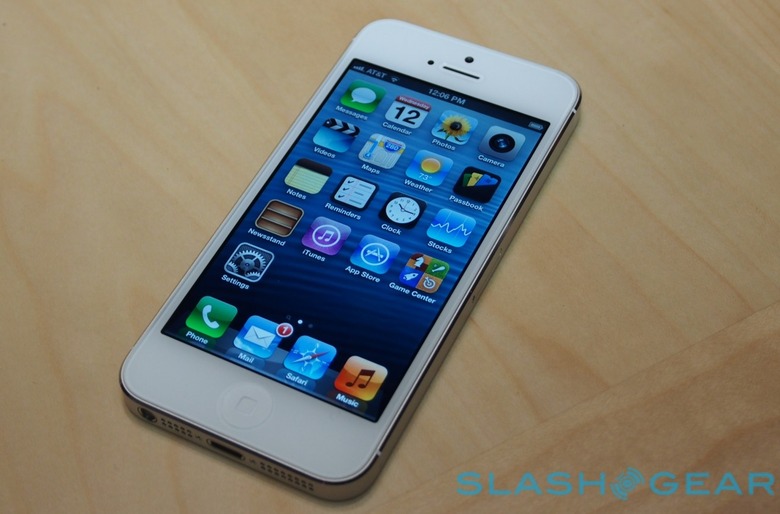 Apple's iPhone 5 has set a new sales record at AT&T over the weekend, the carrier has confirmed, with the 4-inch smartphone blasting through demand seen for its predecessors on the network. In fact, the iPhone 5 was the fastest-selling iPhone AT&T has offered, with more ordered – both on the Friday, its first day of availability, and over the weekend – than every before.
That's enough to make it the "most successful iPhone launch ever" AT&T concludes. It's certainly looking increasingly difficult to get an iPhone 5 on launch day if you go to Apple direct; current shipping estimates at the company's own online store suggest a 2-3 week delay before one of the updated handsets can be yours.
In fact, the official shipping estimate slipped to a week behind in-store availability less than an hour after presales began on Friday in the US, with the UK following suit after another 30 minutes. Neither AT&T nor Apple have given any specific presales numbers so far, though, so its difficult to know exactly how many people jumped at the chance of a new phone.
iPhone 5 hands-on:
After the somewhat discrete changes between the iPhone 4 and iPhone 4S, the iPhone 5 is altogether more obvious in its differences. The handset is both thinner and longer, with a 4-inch screen – still running at "Retina" resolution – and has seen its glass back panel replaced with anodized aluminum. Inside, there's a faster processor and LTE connectivity.
More iPhone 5 details in our full hands-on.