US iPhone 5 shipping slips to 2 weeks after just an hour's presales [Update: UK too]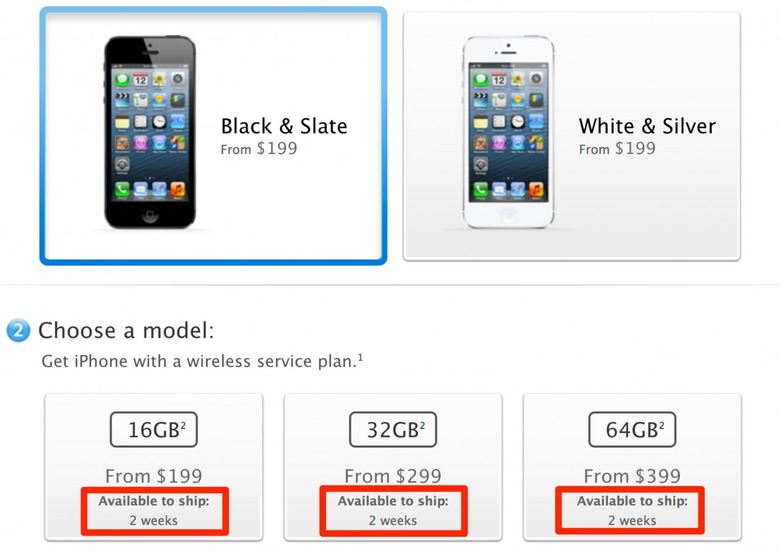 Apple store preorders for the iPhone 5 in the US have already slipped to two weeks, despite the smartphone only having been up for sale for an hour. Apple began offering early-adopters a shot at the new iPhone 5 at midnight PST, and as expected demand has been significant: having initially been listed as shipping for September 21, the same day as in-store availability is expected, new orders of the iPhone 5 now won't ship until the end of the following week.
Apple obviously hasn't said how many iPhone 5 units it has to begin with, but supply chain whispers in the weeks leading up to the launch suggested the company wasn't stinting on stock. Even with significant supplies, however, demand in previous iPhone launches has always outstripped what's available to ship on day one.
Apple Store listings elsewhere still claim to have units for September 21 delivery, though how long that will last remains to be seen. Right now, if you want an iPhone 5 on launch day in the US and you don't want to wait in line, the carrier stores seem the best bet. Carriers Verizon, AT&T and Sprint are all accepting preorders.
More on the iPhone 5 in our full hands-on.
Update: Less than 90 minutes after presales started, and the UK Apple Store is now showing the same two week shipping estimate.