iPhone 5 pre-orders now open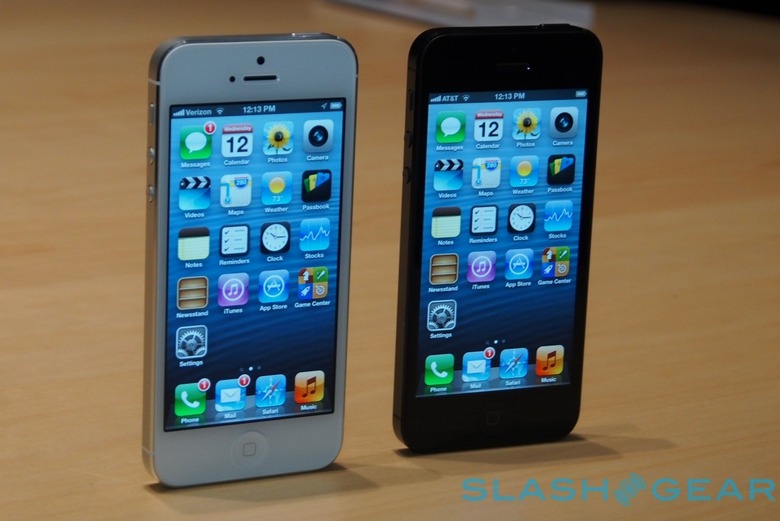 The iPhone 5 has gone up for preorder, though be prepared for a potential struggle as eager early-adopters attempt to get their order in for September 21 delivery. In the US, the official Apple Store is offering preorders, as well as carriers Verizon, AT&T and Sprint. Getting in as early as you can is generally a good idea with Apple product pre-orders, as stock usually gets constrained shortly after sales begin.
All four stores are offering the same prices, unsurprisingly, with the 16GB iPhone 5 coming in at $199 with a new, two-year agreement. If you want the 32GB model it's $299, and $399 for the 64GB version. Each is available in black and white.
iPhone 5 hands-on:
Outside the US, preorders in Europe and elsewhere have begun. In the UK, you can buy an iPhone 5 unlocked and SIM-free from Apple's own store, priced from £529 for the 16GB version. However, at time of publishing, only T-Mobile UK and Orange were accepting preorders, with Vodafone and O2 merely asking potential customers to pre-register for when preorders go live. Update: Vodafone preorders now live.
If you want 4G LTE in the UK, you'll have to opt for T-Mo or Orange, and then be alerted when the EE 4G network launches. That will require a new price plan, a new contract, and a new nano-SIM, though pricing for the LTE service hasn't been confirmed yet.
Those not wanting to preorder today can get in line for the in-store sales, which kick off September 21. For more on the iPhone, check out our full hands-on