Amazon picks Nokia Location Platform for mapping service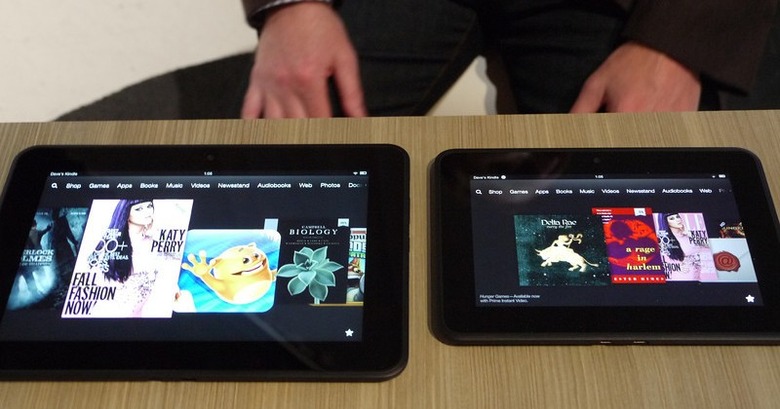 Shortly before the reveal of Amazon's new line up of Kindle Fire tablets – including a refresh of the original Kindle Fire and the new Kindle Fire HD – we heard whispers that the company was joining forces with Nokia for its mapping service. The rumor didn't come as much of a surprise, considering that Amazon has cut Google out of the loop considerably with its Kindle Fire line, but today is the first time we've received confirmation that Amazon has indeed licensed Nokia's Location Platform.
Nokia spokesperson Dr. Sebastian Kurme confirmed the rumors to the The Next Web, saying in a statement that Amazon's decision is "further proof point that our competence in this space is a key differentiator also for other leading players in the industry to offer great location consumer experiences." Though Google Maps is the more popular mapping and navigation service, the Nokia Location Platform has won a fair number very pleased fans, and it's already used in services like Yahoo! Maps and Bing Maps.
Amazon has already rolled out a Maps API to allow developers to integrate location data into their Kindle Fire and Kindle Fire HD apps, and now we know that Amazon will be using Nokia's Location Platform as the backbone of its mapping service. It wasn't too long ago that we heard Amazon will be making Bing the default search engine of the Kindle Fire line up, further distancing itself from Google. Naturally, the Kindle Fire family comes equipped with Amazon's online storefront rather than the Google Play Store, which we see running on most other Android-based devices.
Of course, Nokia's Location Platform is also used in Nokia Drive, which has featured prominently on Windows Phone devices. With Windows Phone 8 just around the corner and Amazon's new Kindle Fire line getting some major attention, it looks Nokia has an excellent opportunity to position itself as a key player in the mapping space, so the further development of its Location Platform is definitely something to watch. Keep it tuned here to SlashGear for more information.