HTC One X 5-inch phablet leaked to take on Note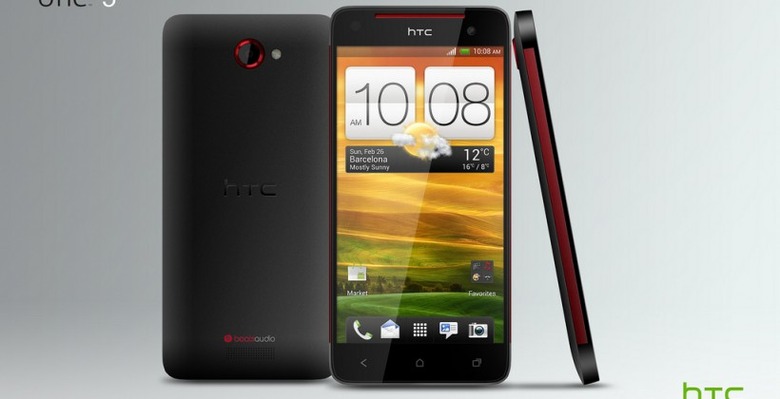 If you're a fan of the Samsung Galaxy Note or the LG Intuition, 5-inch displays and all, you'll be happy to see the competition continue to mount up with a new addition to the phablet universe from HTC. The following render and a bit of information leaked on the device lead us to believe that HTC will be taking the tall route – a 5-inch display with a whole lot more height than its got width. This device is ready for your palm, if this render is to be believed, while it still delivers a massive display and the full gamut of HTC One greatness – greatness we know and love.
Inside this device you'll very likely be seeing a dual-core processor from Qualcomm if not the S4 Pro, a quad-core next-level processor from the Snapdragon masters. This device also looks very much to be sporting red flare like we've seen on a large cross-section of Verizon/HTC devices which makes us think that there may be some 4G LTE in this monster's future. This device has also been called the DLX and the 6435LVW.
This device has three capacitive buttons up front near the bottom, a lovely speaker grill up top, and a center-top-mounted camera at the back that will almost certainly be at least 8 megapixels strong. You'll likely be working with this device with Android 4.0 Ice Cream Sandwich or – do we dare hope – Android 4.1 Jelly Bean by the end of this year.
This device may very well be shown off at the September 19th event in NYC that'll have HTC showing off "what's next", whatever that may be. Here in this behemoth we're inclined to believe that HTC is not aiming to be the last one left out of the phablet party. What say you?
[via Android Community]