Verizon Intuition by LG Review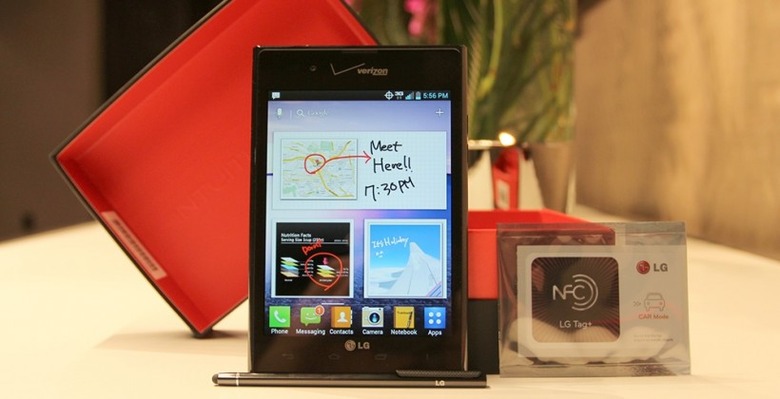 The folks at Verizon and LG have teamed up to bring you a device exclusive to the both of them here in the USA – the LG Intuition – made to take on the phablet segment of the market with a fury all its own. But what can LG offer the 5-inch display-toting smart device universe that the Samsung Galaxy Note (and now the Note II) haven't already? Have a peek here at the one and only competing device to take on the larger than a smartphone but smaller than a tablet market currently on Verizon – and see if LG's convinced us that a 4:3 aspect ratio display is all its cracked up to be!
Hardware
The LG Intuition is the USA version of the device we've known up unto this point as the LG Optimus Vu, it having been revealed earlier this year at Mobile World Congress in Barcelona. The device we're looking at now is essentially the same as it was in that first showing, here coming with what LG calls its Rubberdium Pen that works with any capacitive display-toting device, two LG Tag+ stickers that you can use to activate different phone modes using the Intuition's NFC capabilities, and of course a charging cord for good measure.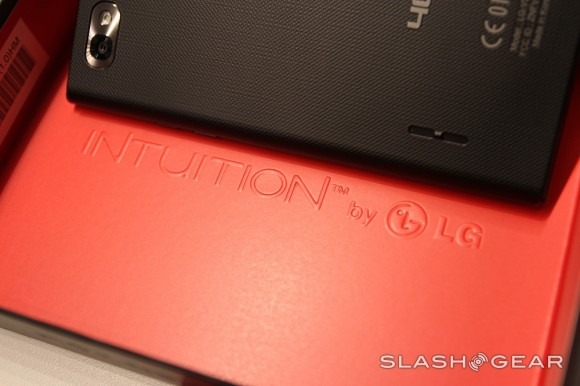 This device works with a lovely 5-inch HD display at 1024 x 768 pixel resolution at a rather bright 650 NIT. The display is an odd 4:3 aspect ratio, that being the same as the first three iPads, with the same amount of pixels too. Now that those pixels are smashed down into a much smaller display, you've got a rather sharp and bright – and colorful – vision in your hand – or hands, as it were.
The back of the device is made of a soft plastic that's almost rubbery, this making a great case for the idea that this could be a one-handed device – but you're certainly not going to get away with doing much other than scrolling with one hand unless you're a giant. Two-handed operation here feels much more natural. If LG's aim here is to replace your tablet – and it is – then they're doing it right.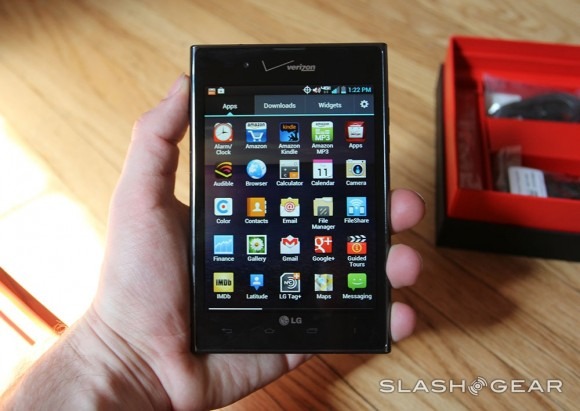 If LG's aim instead is to replace your smartphone, a smartphone that you've gotten used to working with using a display that's closer to 4-inches for many moons, they may have a bit larger of a challenge on their hands. This device, like the Galaxy Note, looks a bit absurd to be holding up to your head to make a call. LG suggested to us that this device will make a great case for people to be using Bluetooth headsets to avoid such odd looks – but then again that adds another component where this device's aim was supposedly to replace two.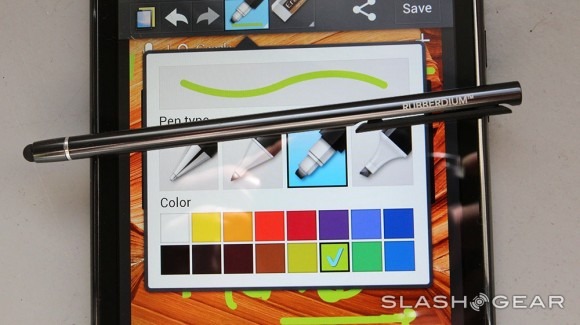 The Rubberdium pen, too, is interesting to use, but because it really doesn't do anything that a normal capacitive-friendly stylus wouldn't be able to – it's definitely not contending for any top spot in the pen-included smart device market. It's a sturdy accessory, but it also doesn't fit in a dock inside the device as Samsung's S-Pen for the Note does. It feels much more natural to just use your finger for circling items and making notes with the Intuition.
This device has 1GB of RAM inside alongside a dual-core Snapdragon S3 processor clocked at 1.5GHz. That's basically the same as what we saw in the tiny LG Lucid back in March of this year. LG informs us that the S3 should be perfectly capable of bringing on awesome "multitasking muscle" even if it's not the newest architecture on the block – and for the most part we've seen that to be true in everyday use. Have a peek at a few benchmark tests here to see how it adds up: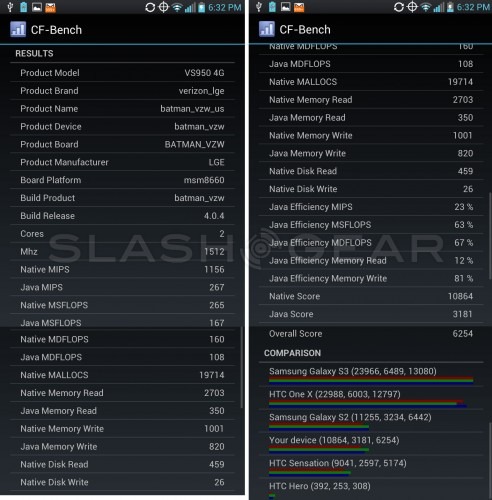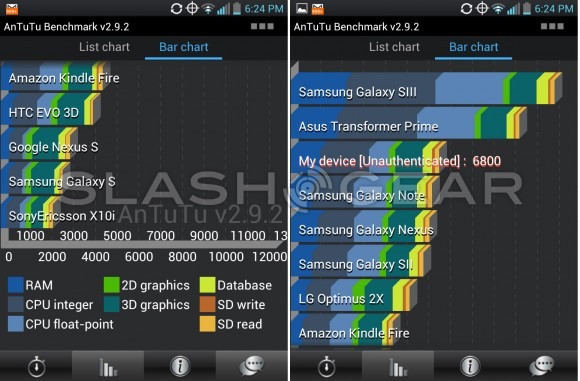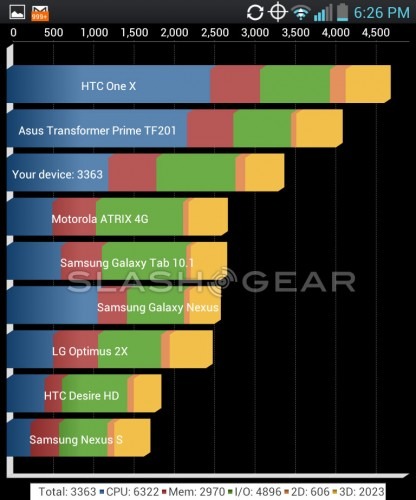 Software
Inside of this device you'll find LG's newest user interface working with Android 4.0 Ice Cream Sandwich. You've got the regular awesome abilities of ICS such as a Recent Apps button – included in an odd set for this device in the physical row – notice how there's a menu button in there too, this being a unique set for any Android device thus far released to the market. The lockscreen here allows you to do a simple unlock by swiping across any part of the screen, or you can swipe through any one of five app shortcuts to go there too – pull down your notifications work on the lockscreen as well.
You've got facial unlock fully intact, Home Screen folders for your apps, and even icon customization abilities – you can literally draw your own icons or take photos to use as icons for your apps. That's a move we did not see coming from anybody as it has the potential to make your apps look rather terrible – but if you're an awesome artist or designer, you could be making something totally lovely.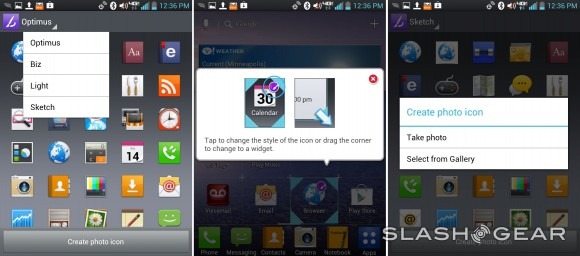 The standard web browser here allows you to switch between mobile and desktop versions with the tap of a button and you'll be able to save websites in their entirety for offline reading, too. Then comes the best part – a hardware button at the top of your device that takes screenshots that you can write on.
When you take a shot like this, you bring up a toolbox of icons that have multiple abilities. You're meant to use your Rubberdium pen at this point, but you certainly do not have to if you don't want to. The first button you see allows you to take a note with the screenshot you've just taken or without – this bringing you to a notepad for your note-taking pleasure. There are forward and backward buttons incase you need to undo or redo, and you can pick your pen type and color as well.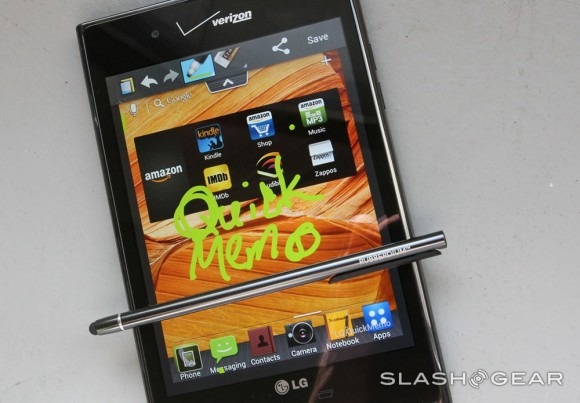 You're able to share a memo to any of your various social networks and share-friendly apps, or simply save your memo for later viewing – you can save here to your gallery in a brand new folder specifically for notes such as these, or you can save them to your NoteBook. This whole interface is part of your QuickMemo environment, the idea that you're the type of person that takes notes and memos being a large selling point for this device in the end.
LG has for some time now been working to provide the user with a unique ability – coming from a manufacturer, that is – to switch between user modes. You can use the LG Tag+ NFC stickers to activate your different modes, or you can simply do it yourself with a couple of taps. The LG Intuition comes pre-set with Car, Office, Sleep, and User modes, each of them bringing you a standard setup for their respective environments.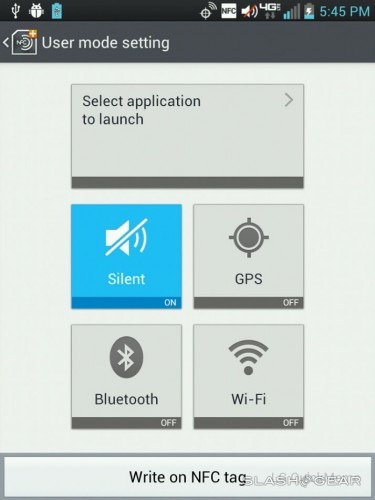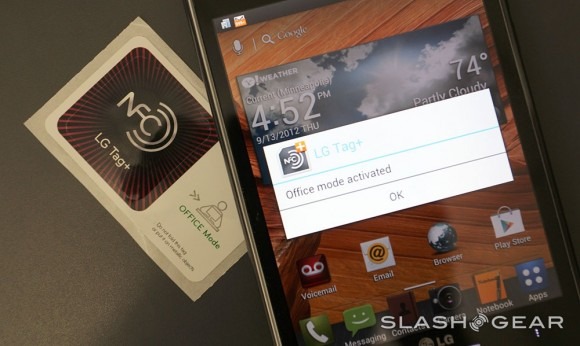 These modes bring you different home screens full of apps as well as settings – for the office, for instance, you could have your Office Mode set to silent, while your Sleep Mode could have your wi-fi and data connections shut off entirely while you snooze. On the Office subject, this device also comes pre-loaded with Polaris Office, this including Microsoft Word, Excel, and Powerpoint compatibility.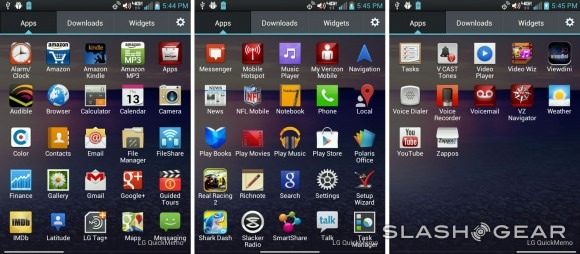 This device also securely syncs with Microsoft Exchange for secure email action and is able to access your corporate network "without worries" with LG's built-in VPN. You've got DARE – Data At Rest Encryption – at work here, and you can work with items such as secure booting, rooting detection, and remote wipe for relatively hardcore security measures all around.
As shown above, this device once again continues Verizon's new set of apps as well as Amazon's apps, yet works with a Google-certified set of apps like Google Play, Gmail, and Play Music. This device also comes with Shark Dash – an insanely odd game to say the least – and Real Racing 2 so you know you can have some fun while you're making all kinds of doodles all week long.
Camera
This device works with an 8-megapixel back-facing camera and a 1.3-megapixel camera on the front – the back-facing camera taking some relatively lovely photos and videos – the placement of the shooter in the corner of the device makes taking video and photos feel natural with this device, much more so than it does with the Galaxy Note – in that way, this device wins.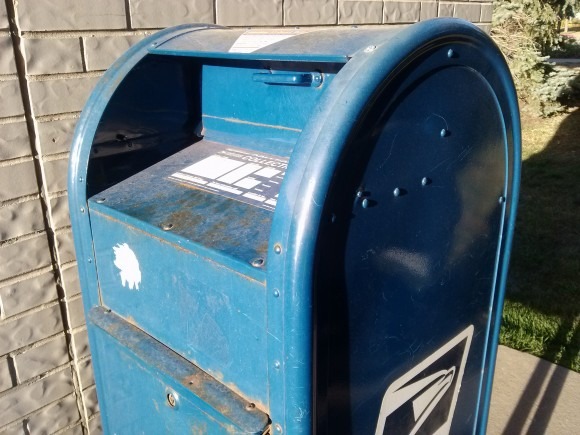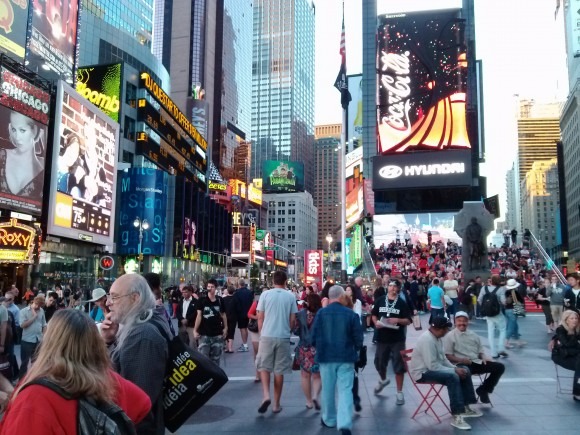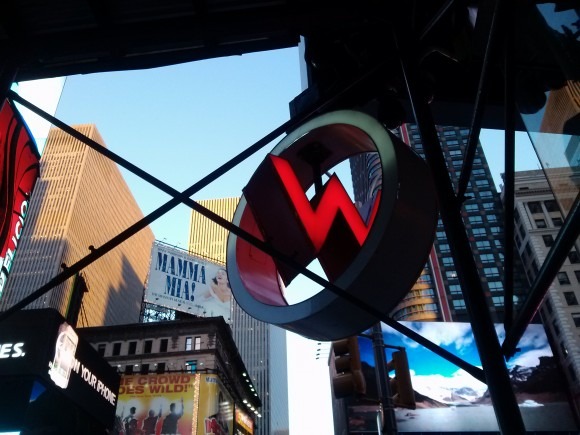 Battery and Data Speed
This device works with notoriously battery-hungry 4G LTE connectivity, which though it is a power-gobbler, has nothing on the ability of the Intuition's display to cut you down to size. Though the Snapdragon S3 processor under the hood doesn't quite have the same awesome standby power-saving abilities that the S4 does, we're still seeing some rather standard battery life action going on here.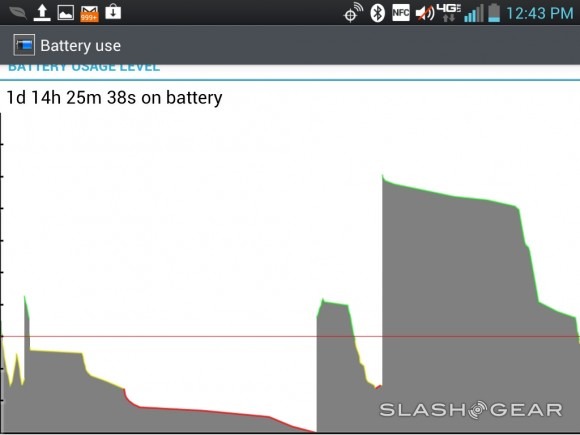 If you're a person who uses their device every 10 minutes, you may have to charge the device once halfway through the day. If you're a regular person who works with their smartphone every half-hour or so, you'll probably be good to go for your whole workday. This device uses a 2080 mAh non-removable battery, by the way, just a bit bigger than the Motorola DROID RAZR M (which has a 2000 mAh, massive for a device of its size.) This device, once again, runs on Verizon's 4G LTE network which you can see rocking quite well in the speed tests included here: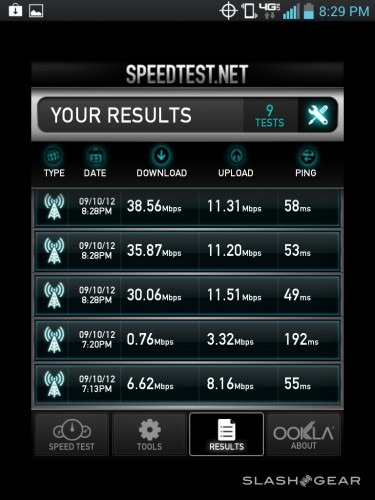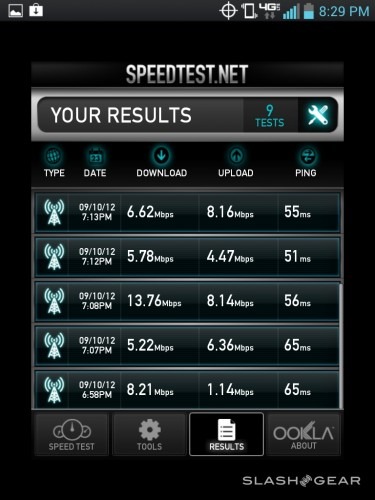 Wrap-Up
This device certainly isn't the magic all-in-one device for everybody – evidenced by the lack of a microSD card slot and 32GB of onboard storage as well as by the S3 processor inside – not quite perfect for future-proof-seeking gamers. On the other hand, the average office-goer will likely find this device to be more than a match for any tablet they'd been using up unto this point – this device is meant to replace the tablet, after all. You'll have a much more awesome time with a 5-inch display than you have had with a 7-inch display if you're finding yourself needing a whole extra bag to carry that device around all day.
Here you've got a device that's massive – yet small enough to still fit in your pocket. That's assuming you've got standard-sized pockets, of course. The display is perfectly bright and viewing angles are more than sufficient for everyday browsing and note-taking action, and the phone is, on your average day, swift enough to handle your office-bound needs. This is certainly one of LG's most impressive devices yet, and though we're not entirely convinced that we'd not rather have its main competitor in the end, LG does currently have the Verizon piece of the market cornered.