HTC reveals September 19 event to show "what's next"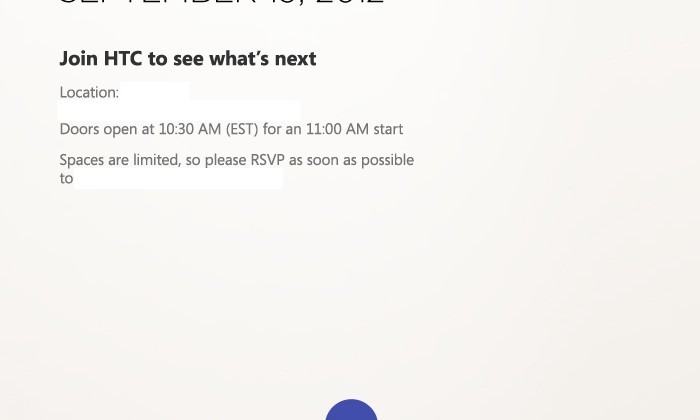 Not to be outdone by Apple, HTC has blasted out invites for a September event of its own, hitting New York City on the 19th for an unspecified launch. "Join HTC to see what's next" HTC's invite reads; although there's no indication of what hardware might be announced, it's likely to include Windows Phone 8.
That would put HTC following in the shadow of Nokia's Lumia devices, which are on track for being announced tomorrow, Wednesday 5, also in NYC. Three devices are expected to be revealed, spanning the range from entry-level through to new flagship.
Features are believed to include Beats Audio, with the Rio and Accord tipped to ship in October, while the Zenith will come later in the fourth quarter.
SlashGear will be headed off to NYC to cover HTC's launch, which is a particularly important one for the company. Sales have been sluggish in the past few quarters, with HTC overshadowed by Samsung and Apple, though HTC insists that it is "coming back."