Beats Audio tipped for HTC Windows Phone 8 devices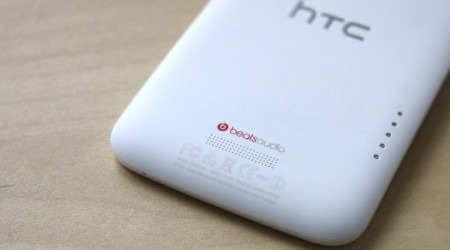 With Windows Phone 8 reportedly launching on October 29, the rumor mill has been working overtime lately. The latest Windows Phone 8 rumor comes courtesy of The Verge and concerns HTC. Apparently, HTC's Windows Phone 8 devices will come with support for Beats Audio, which isn't all that surprising to hear considering that HTC has partnered with Beats in the past.
Apparently, this Windows Phone 8 team up will start with the HTC Accord. If the rumors are to be believed, the Accord will be revealed alongside the Zenith and Rio during the third week in September. It's then that HTC will supposedly reveal its Windows Phone 8 line up, and Beats Audio should be right there with these new WP8 devices.
The Verge's sources, who are "close to HTC's Windows Phone plans," say that the Accord will come with a special Beats Audio Windows Phone app, which will allow users to control their phone's audio output. HTC is also apparently considering Beats Audio implementation in the Zenith and Rio, which would make sense – especially in the case of the Zenith. After all, the Zenith is said to be HTC's flagship WP8 device, so it seems unlikely that the Accord would get Beats Audio integration and the Zenith would be left without.
The Accord is also said to feature Beats Audio branding on the backside of the device (just like the HTC One X pictured above), which suggests that the folks at Beats had some say in the hardware that comprises the Accord. HTC obviously wants this Beats Audio integration to make its handsets stick out from those offered by other manufacturers, but will it work? That remains to be seen. Stay tuned, because we should hopefully be finding out if this latest rumor is true within the next few weeks.