HP CEO sings the praises of Apple design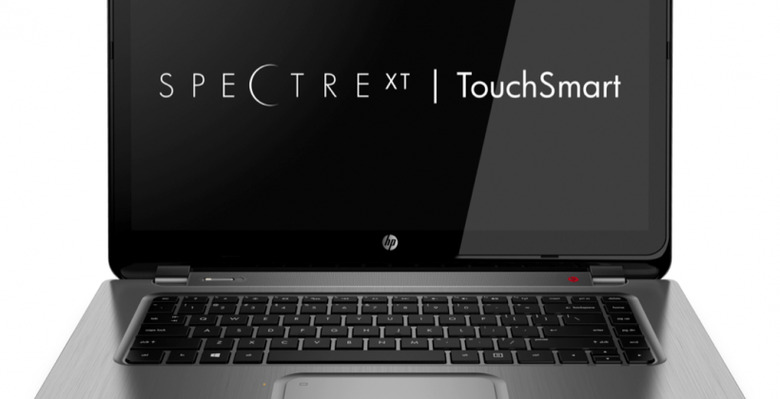 HP CEO Meg Whitman has taken on a lot since stepping into the position last September, and one thing she's focused on has been making HP's line of PCs and laptops more aesthetically pleasing. Whitman tells The Wall Street Journal that the laptop she was given when she started at the company was "a brick," and that now one of her goals is turning that around. Where she's pulling inspiration from may surprise you, too.
The WSJ write-up pegs Whitman with a desire to have the design of HP's machines rival that of Apple's. "I don't think we kept up with the innovation," she said. "The whole market has moved to something that is more beautiful." That part is definitely true – lately we've seen the market leaning toward some incredibly sleek-looking Ultrabooks, which go for excellent design and speed over raw power.
When Whitman took over in September 2011, HP's laptops were all designed by different teams, meaning that there wasn't any one common theme that immediately told consumers "this is an HP machine." In the time since, HP has doubled the size of its PC team, and appointed HP PC executive Stacy Wolff to devise a look and feel that all HP machines could share. We've seen the fruits of that labor with HP's latest line up of machines, which includes the Envy X2, the Spectre XT, and the Envy One. All of them are sleek looking products, and it's easy to see that HP was taking some design cues from Apple when it sat down at the drawing board.
"Apple taught us that design really matters," Whitman said, continuing by claiming that the company has "made a lot of progress" with its latest machines. Though HP has undeniably come up with a common look for its new products, it will undoubtedly have some stiff competition from the other Windows 8 manufacturers out there, who are all touting some impressive laptops and all-in-one PCs of their own. Have a look at our story timeline below for more on HP's recent exploits.