Kindle Fire HD 7 Gets Teardown And Components Detail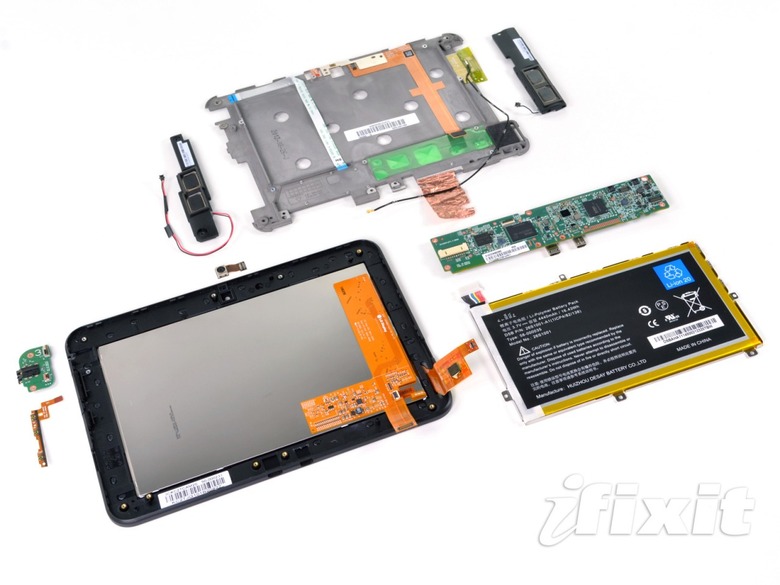 The Amazon Kindle Fire HD 7 – that being the 7-inch display toting version of the tablet experience – has received its first official teardown, straight from the folks at iFixit. This teardown shows a rather clean looking construction complete with the Texas Instruments OMAP 4460 dual-core processor powering the whole beast – the first big note here is the fact that the machine has a 1.2Ghz processor though TI claims it'll operate at up to 1.5Ghz. Also under the hood you'll find a Texas Instruments TWL6032 Fully Integrated Power Management IC and Samsung KLMAG2GE4A eMMC 16 GB Flash Memory and Flash Memory Controller as well.
This Kindle Fire HD 7 machine works with Elpida B8164B3PF-1D-F 8 Gb (1 GB) DDR2 RAM for your high-power needs and does indeed bring Bluetooth 4.0 and an PF radio as well- tune in! It's discovered in this teardown that the display is made by LG and that the LCD and front glass panel are fused together. This means that replacing one means replacing the other – not an easy thing to deal with even if you're a regular repairer.
The good news for repairers out there is that the back panel is relatively easy to remove, the battery isn't held with adhesive, and the simplicity of the entire machine means you'll be able to take it apart with ease. Most of the screws inside the machine are the same and only a bit of copper tape over the processor was difficult for the iFixit team to work with. The headphone jack is separate from the rest of the motherboard, this allowing easy replacement, and the screws only range between Philips #00 screws and a single T5 Torx screw.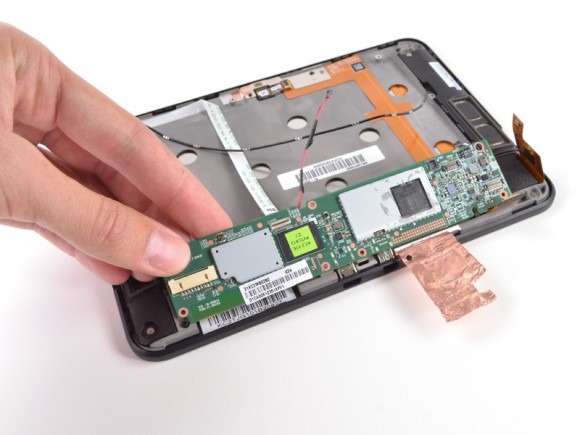 Have a peek at our hands-on and featured posts from the past week in the timeline below, and stay tuned for our full review of the Kindle Fire HD 7 soon. Don't scrimp on the questions, also – let us know what else you want to know!