Samsung Galaxy S4 tipped to chase iPhone 5 with March 2013 release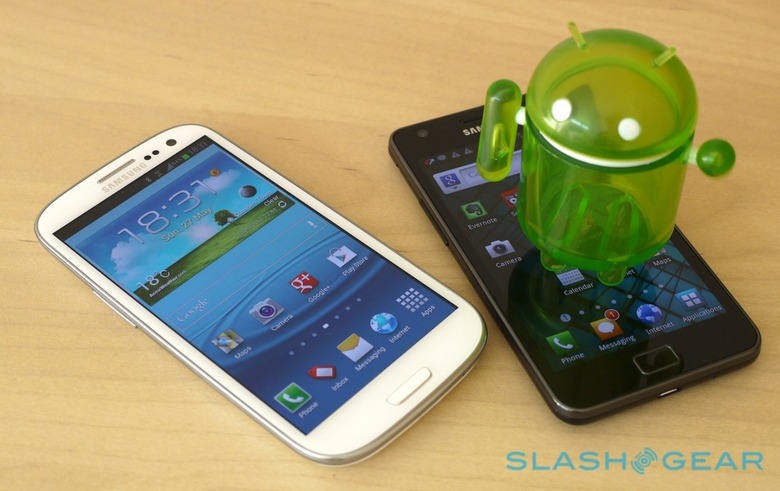 Samsung is aiming to launch its next flagship, the Galaxy S 4 and the replacement of the Galaxy S III, as early as February 2013, execs reportedly claim, maintaining its pressure on Apple's iPhone. The new phone will be revealed at Mobile World Congress 2013 in Barcelona, an unnamed executive from Samsung told The Korea Times, with a global release in March; the biggest change could be a bigger screen, now up to 5-inches according to the insider source.
That would move the Galaxy S 4 further toward "phablet" territory; the existing Galaxy S III uses a 4.8-inch screen, itself a sizable step up from the 4.3-inch panel on the Galaxy S II. Samsung is tipped to stick with its own OLED technology, unsurprisingly, though it's said to be undecided whether it will use a flexible panel of some sort – which could be curved around the phone's chassis or simply bent to better suit the curvature of the user's face – after Samsung's display division encountered production issues.
Other specifications are expected to include LTE and Samsung's own Exynos quadcore chipsets, rather than the mixture of Exynos and Qualcomm Snapdragon processors on the current phone. As with the current model, it will run Android.
The new phone could also feature a significantly higher resolution camera than the 8-megapixel example Samsung's current high-end range tops out at. The company is believed to have intended to use a 13-megapixel camera in the recently announced Galaxy Note II, but had its plans scuppered when LG monopolized sensor supplies for its own upcoming Optimus G.
"Samsung wants to keep its one-year product schedule and the Galaxy S4 will be the first to match that strategy" a local Samsung partner apparently told the Korean paper. "The S4 will see some external changes but retain its popular rectangular shape with rounded corner concept."
According to the sources, Samsung's ambitious timetable was settled upon three days after Apple's iPhone 5 event last week, with the company hoping that a refresh of its flagship after just nine months will prove suitably compelling in contrast to the iOS 6 handset. Third-party figures suggested the Galaxy S III surpassed the iPhone 4S in US sales in August, the first time Apple's device had been eclipsed, though the milestone was swiftly followed by the reveal of the iPhone 5.
[via The Next Web]