Samsung's 13MP Note II plans reportedly killed by LG's Optimus G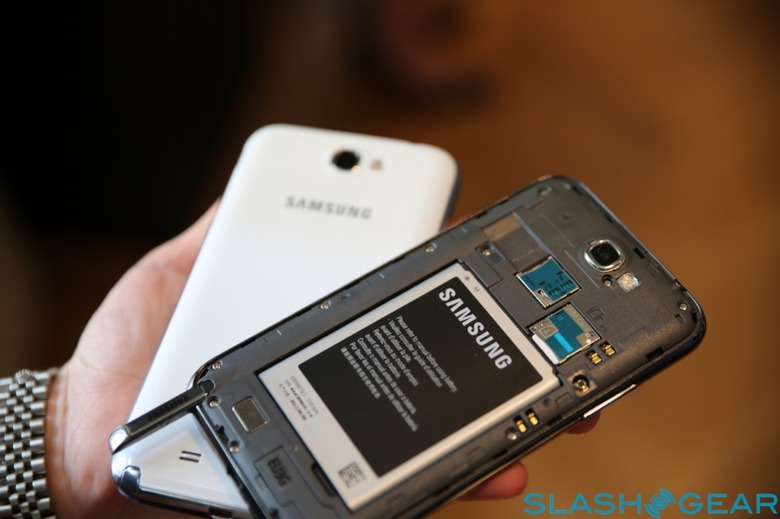 Samsung's initial plans to equip the Galaxy Note II with a 13-megapixel camera were scuppered by supplier shortages, insiders claim, with LG snapping up the bulk of the high-res sensors for its new flagship. The new stylus-enabled 5.5-inch "phablet" that Samsung announced at IFA has an 8-megapixel camera, like its predecessor, but the company had hoped to step up to 13-megapixels, DDaily reports. However, supplier Sony proved unable to meet Samsung's demand.
That's because LG had already called dibs on Sony's supplies, with a deal inked earlier this year meaning the bulk of the 13-megapixel CMOS were headed to LG's production lines and the Optimus G. That handset is expected to be officially released to the market later in September.
Camera resolution was one blip on the Galaxy Note II's spec sheet, with the rest of the smartphone representing a useful step up from its predecessor. The new "phablet" has a larger display and a more usable stylus – thicker and longer than the first-gen version, as well as having a new, rubberized tip – together with an upgraded 1.6GHz quadcore processor and 2GB of RAM.
As we've undoubtedly seen in recent months, the number of megapixels in a phone's camera isn't the be-all and end-all of final image quality; instead, it's about how a camera uses those megapixels that really counts. Still, if the reports are true, Samsung's compromise is unlikely to warm it to LG. More on the Galaxy Note II in our full hands-on.