JetBlue promises free wi-fi onboard soon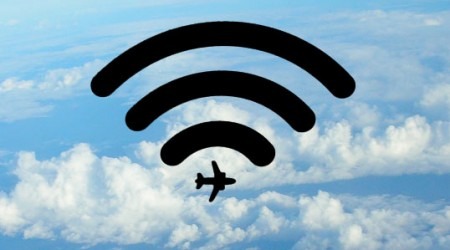 What's been shared today is a note sent to internal contacts and crew-members before an official announcement is made to the greater public, here noting that free wi-fi is about to be a reality on JetBlue flights. The most important piece of this puzzle for JetBlue appears to be the fact that customers choose airlines based on the fact that they do have wi-fi, and that basically every solution out there right now is undeniably slow compared to what they've got in store. The Free bit is also a big deal: even though they do mention that it might be limited to a timeframe before they've got 30 total planes running with the technology, free is always good.
The following note comes from a source providing The Verge with what appears to be a situation that's rather positive for JetBlue's future. This JetBlue representative mentions ground-to-air service Gogo and satellite-based services like Row 44 or Panasonic as competitors. Their contention is that no matter what services people are using at the moment out there in the field, they're always slow – too slow, at least, to compete with the service JetBlue is about to offer.
NOTE: This deal was first spoken about in April of 2011 – looks like it's the real deal!
JetBlue notes that they'll be working with LiveTV partnering with ViaSat, and the results thus far – testing, that is – have been great. It's noted that ViaSat staff members have been able to load 10 webpages through JetBlue's new satellite service in 1 minute, 18 seconds. The competition, they say, took over 8 minutes to work out the same task. JetBlue also notes that they've got a lovley Ka-band satellite up in space right this minute, ready for action, ready to connect with flights at altitude.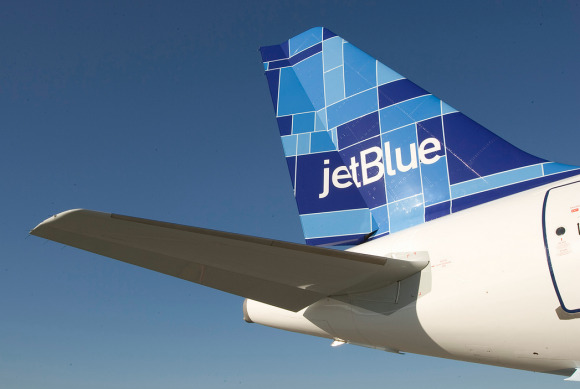 I'm writing to you from London, where I'm about to reveal some of the details of our Wi-Fi product to the World Low Cost Airlines Conference. I want to make sure you hear it first, of course, so please read on!

Currently, Wi-Fi on board is a competitive advantage. Customers, especially those traveling for business, with everything else being equal, will choose the airline that offers connectivity, even if the service is spotty or expensive.

Understanding how important inflight connectivity is to Customers forces airlines that don't have Wi-Fi to get in the game, quickly. Airlines can choose ground-to-air services, like Gogo, or satellite-based services like Row 44 or Panasonic. Although the technology is different, the Customer experience is very similar – s l o w.

According to a recent FlightView survey, only a small percentage of Customers are satisfied with the Wi-Fi service models currently offered in-flight and at airports.

The challenge for us was building a Wi-Fi product that broke this slow, frustrating and ultimately unsatisfactory mold. We wanted to find a way to deliver faster and less expensive service that would result in greater satisfaction. With LiveTV partnering with ViaSat, I think we found the sweet spot.

Our Wi-Fi will be lightning fast. In a series of tests, ViaSat's staff was able to load 10 web pages through our satellite service in an average of 1 minute, 18 seconds! The second-fastest service, commonly deployed by our competitors, took as long as 8 minutes, 42 seconds! Customers are going to know that JetBlue's Wi-Fi is faster – word will definitely get around.

But to make sure Customers appreciate the difference, we also decided to make the baseline connectivity free, at least until the first 30 aircraft are equipped with our service. If the speed doesn't get them talking, the free part should!

The difference is in the technology. The Ka-band satellite we launched last October is the latest generation, with capacity equal to 100 last-generation Ku-band satellites. It's smarter, newer, cheaper and better than anything on the market today for commercial aviation. This technology had only been available to government and private aviation, in fact. We plan to make JetBlue the very first commercial airline to offer this product on board, at altitude.

Our first foray into connectivity, with BetaBlue in 2007, was a great learning experience and I don't regret it for one minute. It wasn't easy for anyone to endure the questions and demands for good Wi-Fi from our Customers, but it was the right decision. LiveTV will begin installing ViaSat on our aircraft in the first quarter of 2013 – so stay tuned for more information as it rolls out. I know it will be worth the wait.
The first launch of this wireless product will be pushed in the first quarter of 2013 and will be launching for free. This free launch will include baseline connectivity and will be good to go "at least until the first 30 aircraft are equipped." Get in quick and download away up in the air! Have a peek at the email appearing this week (above), and stick around for the final real confirmation of this service soon.