It's a [FEATURED] fantasy today! We've got columns and special posts by the barrel-full, and you're gonna love em! First thing in the morning we got a pre-noon delivery from the FedEx truck – what did the FedEx man bring for us to unbox and get our hands on? A NOOKcolor, fresh off the factory line! Then we write a couple of columns: one on the raging state of the Tablets market, and one on the current quick-paced state of political news. Then Josh Marinacci says webOS will be available soon for ALL Palm devices, there's a White iPhone 4 sale in China, and the feature stream begins. Last night our man Vince was at PEPCOM and brought back video demos of Gorilla Glass, a three screen monitor from Samsung, and a NOOKcolor. Finally (there's more?!) the last installment of Evan's Week with the HTC HD7 is up – Xbox LIVE! All this and even MORE on The Daily Slash!
SlashQUOTE
Today's item of interest in The Daily Slash is a quote from the Professor / Writer / Inventer of the Internet Tim Berners-Lee as he writes an article called "Long Live the Web" about defending the Internet against those who would limit it in a variety of ways. I suggest you read the entire thing because it's a masterfully written statement and it concerns us all, all of us internetlings.
Why should you care? Because the Web is yours. It is a public resource on which you, your business, your community and your government depend. The Web is also vital to democracy, a communications channel that makes possible a continuous worldwide conversation. The Web is now more critical to free speech than any other medium. It brings principles established in the U.S. Constitution, the British Magna Carta and other important documents into the network age: freedom from being snooped on, filtered, censored and disconnected.
[Via Scientific American]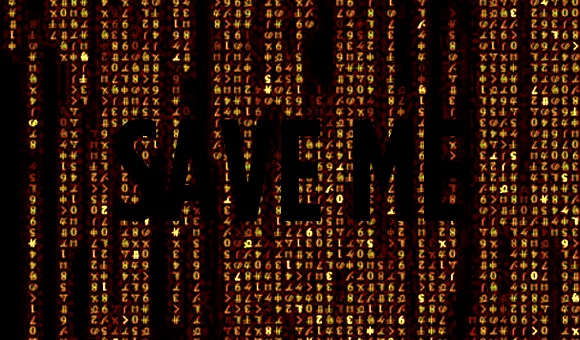 R3 Media Network
Android Community
Motorola Droid X, 2, & Pro with HTC Droid Incredible on Sale for 1 Penny at Amazon
POV Mobii TEGRA tablet offers more budget Tegra 2 Android
Pocket Legends MMO lands for Android devices [WHOOOA]
Schlage LiNK system gets Android app support
Droid and EVO Dominate Android Traffic
Droid Pro $99 At BestBuy [CHEEP]
Terrifying People-Face Fingers Play with Samsung Galaxy Tab in New Ad [Video] [SCARY]
Free NFL Streaming from Verizon this weekend only
Qualcomm Snapdragon Processor V3 coming
HTC Hero Maintenance Release rolling out now
SlashGear
iPhone business alone worth more than all but 10 firms tip number-crunchers
Nook Color Unboxing and Hands-on [FEATURED]
Cox "Unbelievably Fair" wireless launches: pays cash for unused minutes
Google to wipe accidental UK Street View data to escape further inquiry
Urban Ears TANTO Multicolor headphones are thankfully limited edition [BLECH]
Amazon launches Kindle ebook gifting
Sony Ericsson dismisses Windows Phone 7 and tablet rumors
World iPad with multi-mode GSM/CDMA modem tipped for 2011
Geeks get Ubuntu working on Samsung Galaxy Tab
Samsung Orion tablet gets previewed ahead of presumed 2011 debut
Astronomers discover planet originating outside our galaxy circling a dying star [FIRST]
Advent Vega "unprecedented demand" sees slate sell out in hours [Updated]
NewerTech USB 3.0 Universal Drive Adapter makes any drive an external storage solution
ARM in Google TV talks over cheaper, energy-frugal STBs
Angry Birds devs admit lightweight version in works for underpowered Android phones
Advent Vega tablet now shipping: Tegra 2 slate for £249 [Update: Sold out!]
Myspace "mashup" opens door to Facebook invasion [THE APOCALYPSE COMETH]
Verizon HTC Merge gets premature preview
iPad 2 Up, Samsung Galaxy Tab Down & Tablets Out for the Count [COLUMN]
Cut, Copy and Hate [COLUMN]
id Software Co-Founder Says iPad is More Powerful Than Wii
Palm Mansion to Feature 5-Inch Display, webOS 2.0 Coming to All Devices Soon [UPDATE: Palm's Josh Marinacci Video Speech Added] [ALL PALM DEVICES, ALL OF THEM]
White iPhone 4 on Sale in China [I SMELL TROUBLE]
Rod Whitby of webOS Internals Details Roadmap for Preware 2.0
Bungie is Looking for Beta Testers, You Could be One
NOOKcolor Demo [FEATURED]
Gorilla Glass Demo [PLUS: How Gorilla Glass Works – Chemically!] [FEATURED]
Checking Out the Samsung MD23 Three Screen LCD Monitor [FEATURED]
A Week with the HTC HD7: Xbox LIVE & Final Thoughts [FEATURED]
A Week with the HTC HD7
A Week with the HTC HD7: Hardware
A Week with the HTC HD7: Software
A Week with the HTC HD7: the Apps [Updated]
A Week with the HTC HD7: Xbox LIVE & Final Thoughts
To see more Daily Slash posts, click here: [The Daily Slash] or here: [SlashGear Morning Wrap-Up]