ARM in Google TV talks over cheaper, energy-frugal STBs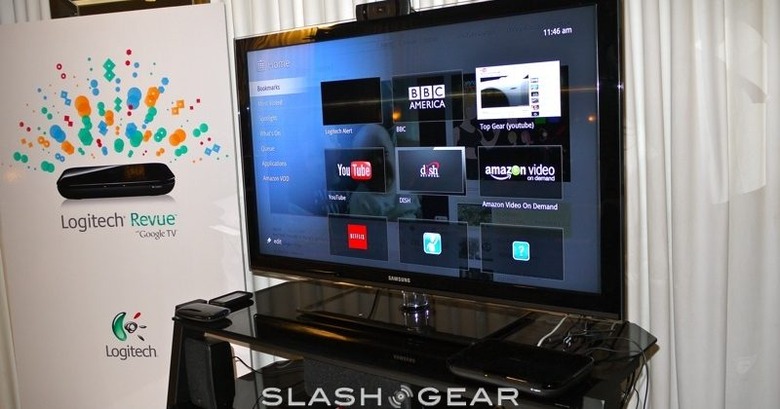 ARM has confirmed it is in talks with Google regarding running future Google TV hardware on ARM processors, though neither company is talking details at present. Speaking in Taipei this week, ARM president Tudor Brown confirmed the discussions and said that if Google TV is to succeed it needs to use less power and be cheaper, taking a mild sideswipe at rival Intel.
"We are talking to Google, but we have nothing to announce right now ... If Google TV is to be mainstream, it must be built on a lower power system, ... on lower cost technology" Tudor Brown, president, ARM
Intel's CE4100 media chipset is currently found inside the Logitech Revue and other Google TV hardware, based on one of the company's Atom processors. That basically makes the STB a nettop, with the associated power requirements and price; in comparison, the Apple TV and many other STBs and media-streamers use ARM chips which help them to be half the price of the Revue.
Considering Google TV is based on the underlying Android OS, it would seem a minor effort to bring the platform to ARM-based STBs. However, there are still issues to be dealt with in terms of performance: Boxee, for instance, originally intended to use the ARM-based Tegra 2 for their standalone Boxee Box by D-Link, but switched to the CE4100 over concerns about the NVIDIA chips ability to play high quality video.
[via ARMDevices]