Verizon HTC Merge Gets Premature Preview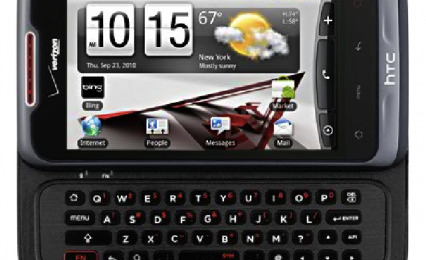 The unannounced HTC Merge has made a brief appearance on Verizon's site, with the QWERTY Android phone showing up in a 360-degree viewer before being pulled down. Spotted by Android Central, full hardware details for the Merge are unknown beyond what we can make out from the photos.
That means the obvious hardware text-entry abilities, together with 3G and GPS, and there's also an ominous Bing icon on the homescreen which suggests this is another handset on which Verizon has replaced the native Google search with Microsoft's alternative. No word on release dates, but if Verizon is already preparing viewers we can't imagine it will be long.
[via Android Community]