Angry Birds Devs Admit Lightweight Version In Works For Underpowered Android Phones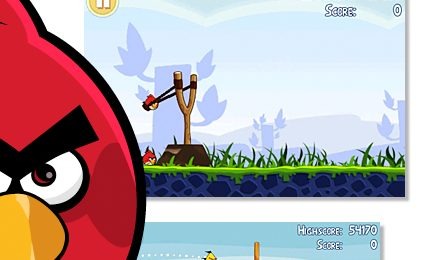 In a move likely to stoke controversy over Android fragmentation, Angry Birds developer Rovio Mobile has announced that, because of issues with low-power smartphones proving unable to cope with the game's processing requirements, they will be developing a second, "lightweight" version for users with such phones. "We have hesitated to create multiple versions of Angry Birds for the Android platform" the company said, "but judging by the feedback we have received, we feel that by providing a lightweight solution, we are doing a favour for our fans."
"We are aware that a number of our fans have had trouble running the game on their devices. For example, some older and lower performance Android devices are experiencing severe performance issues. We are preparing a new solution for the next update ... This does not mean lighter gameplay or a lesser amount of levels, but a game experience optimized for devices with less processing power." Rovio Mobile
The new version – which is yet to have a released timescale attached – will have the same gameplay and levels as the "full" game, but cope with a more modest processor. Judging from Rovio's list of now officially unsupported devices (shown below) – which includes handsets like the HTC Hero, Sony Ericsson XPERIA X10 mini and Huawei Ideos – it's processors under 600MHz that are part of the problem. Rovio also says that any devices running a version of Android under 1.6 are officially unsupported.
Angry Birds launched on Android on October 15 and broke the 2m downloads point in just a few days. This new move by Rovio Mobile will probably reignite discussions over segmentation in the Android device market, though legacy support for an open OS is always going to be difficult, particularly given the fast-moving pace of smartphone development in recent years.
HTC Magic/G2/Sapphire/Mytouch 3G
Sony Ericsson Xperia X10 mini
[via Android Community]