Advent Vega Tablet Now Shipping: Tegra 2 Slate For £249 [Update: Sold Out!]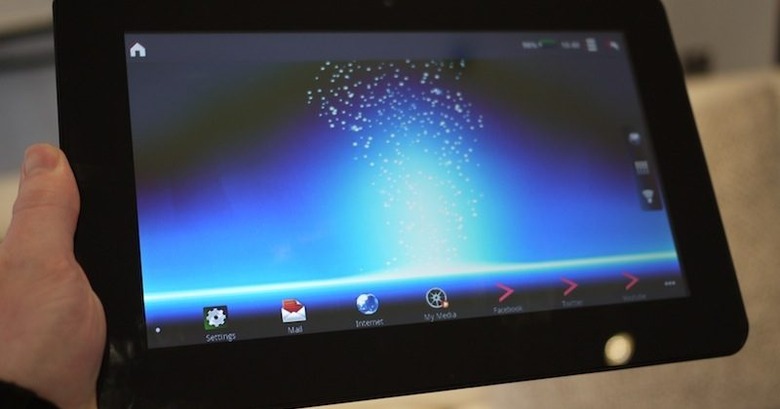 Ever since UK retailer PC World listed Advent's Vega budget Android tablet earlier this week, we've been hitting refresh on the product page to see when the slate might ship. Now that time has come: the Vega is available for home delivery (though apparently not in store as yet), priced at £249 ($400).
Part of our interest is because you're getting NVIDIA's Tegra 2 chipset – complete with 1080p HD support and an HDMI port – for such a relatively cheap price. Contrast it with the smaller Samsung Galaxy Tab, for instance, which retails for almost twice as much.
Your money gets you WiFi b/g, Bluetooth 2.1+EDR and a 4GB microSD card. There's more detail on the Vega itself over at the hands-on report at Android Community, but we've a feeling this is one cheap Android tablet that will see very strong demand.
Update: That was quick! Only a few hours on sale and already sold out.
[vms 540f67c1e9575e213be0]
[via Android Community]