Samsung Orion Tablet Gets Previewed Ahead Of Presumed 2011 Debut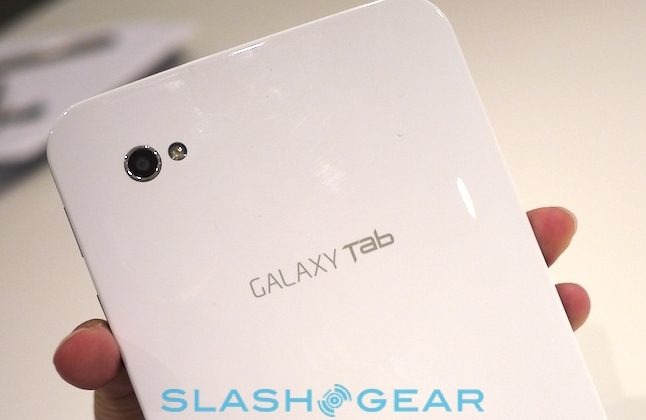 Samsung's next-gen tablet platform apparently made a preview appearance at the ARM Technical Symposium 2010 in Taipei this week, confirming for the first time that the company intends to use its dual-core Orion processor in larger-screen slates. The prototype – which DigiTimes refers to as Orion, which as far as we're aware is actually the chipset itself – also has a quad-core ARM Mali-400-based GPU capable of encode and decode of Full HD 1080p with an HDMI 1.3a output that can be concurrently run while the Cortex A9 chip simultaneously drives two onboard displays.
Samsung apparently showed only the internal structure of the prototype, so there's no telling what size display the company expects to outfit it with. We've previously heard that Samsung plan larger and smaller models in its Galaxy Tab range, and we'd guess the Orion SoC would likely be paired with a larger touchscreen than the current 7-inch Tab. Wishful thinking, perhaps, but we wouldn't argue with a second, mini-display like the Ticker on the Samsung Continuum; the new GPU can certainly handle it, after all.
Orion is based on a 1GHz ARM Cortex A9 processor, a 32nm dual-core chip with five-times the 3D crunching abilities of its predecessor. Release schedules are still unclear, though Samsung has previously said that sampling of Orion will take place in Q4 2010, with mass production in the first half of next year.