Palm Mansion To Feature 5-Inch Display, webOS 2.0 Coming To All Devices Soon [UPDATE: Palm's Josh Marinacci Video Speech Added]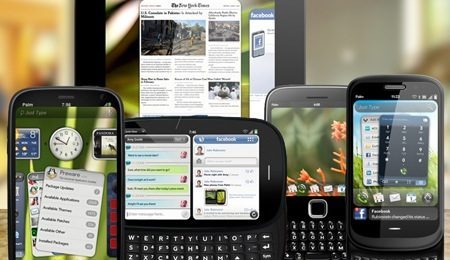 When Palm and HP officially announced the webOS 2.0-equipped Palm Pre 2, we hear that the device would be launching on Verizon in the United States "in the coming months." For HP and Palm, that seems to be the slogan of choice, when it comes to webOS. Today, Josh Marinacci confirmed that webOS 2.0 would indeed be coming to all of the available devices "in the coming months." However, perhaps more interesting, is a new rumor floating around that the Palm Mansion, a name that we've heard floating around before, will feature a 5-inch display.
The rumor states that the Palm Mansion, a codename for a device that's been floating around for awhile now, will have that five-inch display, with a rumored resolution of 480 x 800. Unfortunately, that's all of the information about the display that we have so far. However, the rumor also suggests that the device, this Mansion, will be available in the first half of 2011, which aligns pretty well with what we've heard in the past, as far as upcoming device release dates go.
As for webOS 2.0, it's good to see that Palm and HP are committed to getting the latest software build on all of their devices. However, it will be interesting to see what aspects of webOS 2.0 don't translate well for devices like the Palm Pixi, and Pixi Plus. We already know that Flash won't be supported, but we'll have to wait and see if other features fall through the cracks too.
UPDATE: Palm's Josh Marinacci's speech at the HP webOS Developer Day in NYC today has just been added to YouTube, take a look: