SlashGear Evening Wrap-Up: December 26, 2012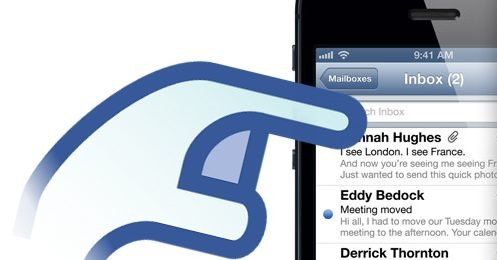 Welcome to Wednesday evening everyone! We're back from a brief holiday break and there was plenty of news waiting for us when we returned, so let's jump into the Wrap-Up. Mark Zuckerberg's sister Randi found herself with a semi-private photo being shared publicly today, which brought up some debate about Facebook's privacy policy. Samsung is expected to ship 500 million smartphones in 2013, while we saw a leaked image of a white BlackBerry X10 handset with a QWERTY keyboard. Instagram is facing a class action lawsuit over the controversial changes to its Terms of Service, despite the fact that it has tried to ease users' minds since the new Terms were announced.
We heard that Windows Blue may still use the controversial Metro UI design, while Mark Cuban spilled the beans on his gadget collection in an AMA on Reddit. Samsung is seeking a ban on Ericsson products here in the US, and the Panasonic P-02E 1080p Android smartphone showed up at the FCC. The expensive yacht that was built for Steve Jobs has been released from the impound lot, and we learned that Netflix will be introducing new social features next year.
Samsung will apparently be showing off a Smart TV UI refresh at CES 2013, and Google has extended free domestic Gmail calls in the US and Canada for another year. Rockstar released a collection of new Grand Theft Auto V screenshots, and we heard that the Samsung Galaxy S III might soon be heading to T-Mobile with LTE functionality. NVIDIA TegraZone landed on Windows RT today, and we heard how loud it is on the International Space Station thanks a new audio clip containing the station's ambient noise.
Apple has a patent on file for a new kind of curved glass, while Microsoft announced that it will soon be opening six new store locations. The POP charger has been given approval by Apple, which means the project is a go once again, and Google said that it plans to take 90% of Microsoft Office's audience for itself. Toyota will be paying out $1.1 billion in settlements for cases relating to the floor mat issues with the 2010 Lexus RX, and iPad mini yield problems are starting to look better. Netflix's Christmas Eve outage was blamed on problems with Amazon's Web Services, and finally tonight we have a review of the Adorama Flashpoint 500C LED camera light for you to have a look at. That does it for tonight's Evening Wrap-Up, we hope you enjoy the rest of your night folks!