Toyota paying out $1.1 billion to settle acceleration lawsuits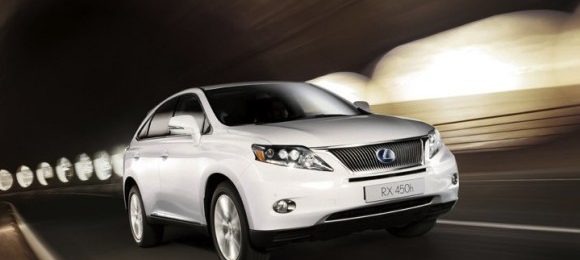 There's more closure in the case of some Toyota cars falling victim to "unintended acceleration," as the company has agreed to pay out a whopping $1.1 billion to settle lawsuits centering around the flaw. For those who have forgotten, Toyota was forced to recall a ton of 2010 Lexus RX 350s and 450s after it was discovered that the floor mats can entangle the pedals and force the cars to accelerate. Unfortunately, a flaw like this is normally discovered after drivers have accidents, which is why Toyota was hit with a number of lawsuits.USA Today explains that for some of the cars involved in the case, Toyota will pay to have them retrofit with technology that aids in stopping the car in an emergency situation. For other cars that can't be retrofitted with this tech, the owners will be getting cold hard cash. The important thing for Toyota was showing that this wasn't a defect with the cars' computers, but rather an issue with floor mats. With that little bullet point on the books, Toyota has agreed to pay out these settlements and put the whole thing behind them.
Toyota was recently fined $17.35 million by the National Highway Traffic Safety Administration for failing to report the flaw in the allowed time frame, which is the largest fine the NHTSA can impose. The company now must meet with the NHTSA regularly to report its progress in fixing the issue, so a lot of headway has been made in this case lately.
It's great to see Toyota doing things like this to get the issue resolved, but we're sure the company just wants to move on from all of this controversy as quickly as possible. We probably won't be hearing too much about this case now that Toyota has agreed to both the settlement and the NHTSA's fine since there's not much left for the company to resolve. Still, if you need a recap, you can find posts about the issue in our story timeline below.