Google extends free calling in Gmail through 2013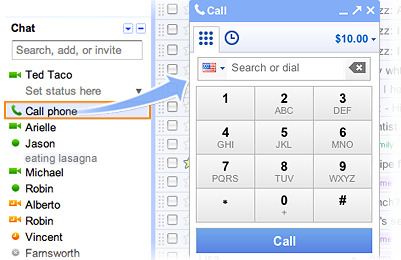 Google has announced today that its extending its free Gmail voice call promotion into 2013 in the US and Canada. This means you'll be able to make domestic calls right from Gmail at no cost at all. Furthermore, you can still make international calls from Gmail at "insanely low rates", starting at just a penny per minute for calls to most countries.
It seems that Google is turning this into a yearly holiday trend. Last year around this time, they announced an extension of free voice calling in Gmail that was initially launched in 2010. If history serves us well, Google will most likely make the same announcement next December when they'll extend free calling through 2014.
The company introduced voice calls from Gmail in August 2010 after introducing Gmail's voice and video chat feature in 2008. When the service first launched, Google said that it would make it free for the first year. Since then, though, the company has always extended the promotion since, resulting in free phone calls from Gmail the past several years.
The Gmail calling service is based off of Google Voice, which is Google's own voice-calling and text-messaging service that offers free calling and text messaging provided that you have some sort of internet connection. However, besides Google+ contacts integration and the launch of an updated Android app, Google Voice has remained pretty quiet lately.