BlackBerry X10 QWERTY touch smartphone leaked in single white-case photo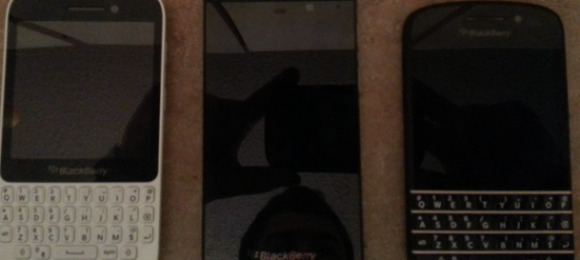 There appears to be a whole new double-down in the BlackBerry 10 universe this week with a leaked image of what's being called the BlackBerry X10. This device sits in a photo near the BlackBerry Z10 all-touch smartphone as well as the BlackBerry Dev Alpha C smartphone given to 1,500 developers earlier this year. This photo is fairly clear, but of course completely unofficial and unconfirmed by RIM.
What we're seeing here is a device that's extremely similar in styling to the HTC device revealed in 2011 that went by the name ChaCha – have a peek at our HTC ChaCha review from June of 2011 to have a peek. We've also got a photo of the ChaCha below – look similar to you? Both devices are said to be working with full QWERTY physical keyboard action as well as a full touchscreen interface – this being great for the new workings of BlackBerry 10.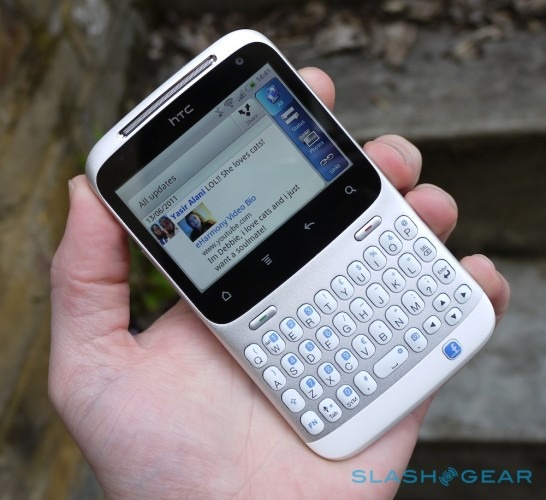 It's not everyday that we see a leak so substantial as the one we're seeing today in a single photo – and what with previous leaks of the other two devices we're seeing here, substantiation is a near-fix. This should very well be the image that allows you to see the imminent future of the BlackBerry 10 platform, at least at the start. Both QWERTY and full-touch are onboard and it's about to get wild!
You'll be able to see the full experience starting on the 30th of January when we head to the official BlackBerry 10 event. This event will have us getting hands-on time with the final market build of the software as well as our first official glimpses as the first wave of BlackBerry 10 hardware from RIM. Stick with SlashGear for all your up-to-the-second hands-on in-person coverage from here until then – and beyond!
[via Mobile Syrup]