Rockstar Hands Out New Grand Theft Auto V Shots For The Holidays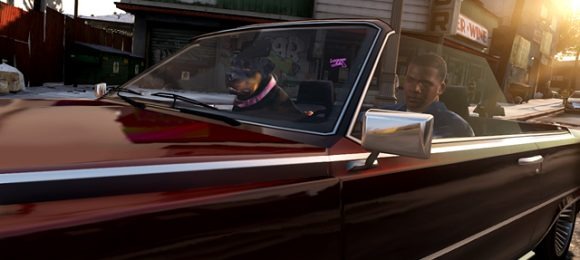 The gift giving season may be over for many of us, but amid the piles of wrapping paper and boxes, Rockstar had a gift of its own to give. The developer has shared five new Grand Theft Auto V screenshots as a way of saying Happy Holidays to its fans. The images weren't accompanied by any descriptions – something we're used to when it comes to Grand Theft Auto V images – so we'll just have to gawk and see what we can make of them on our own.
The shots are purposefully nondescript, but they do show off a variety of things that will apparently be in the game. These include swimming with sharks, rottwielers riding shotgun in really nice-looking cars, and mini submarines. There's also a shot featuring a commercial airplane flying alongside a fighter jet with a blimp doing its own thing in the background, so maybe we'll get the chance to fly these aircraft in the game? One can only hope.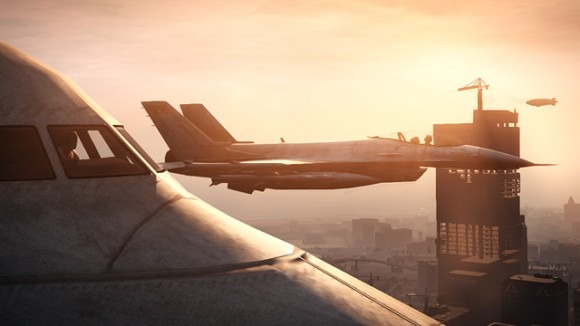 The final shot of the group centers on three men who look like they're up to no good. Who they are is a mystery, so for now we're stuck waiting until Rockstar shares more details on their significance (if there is any at all). This is only the latest in a long line of Grand Theft Auto V screenshots that come without any form of description, so fans should be pros at figuring out clues by now.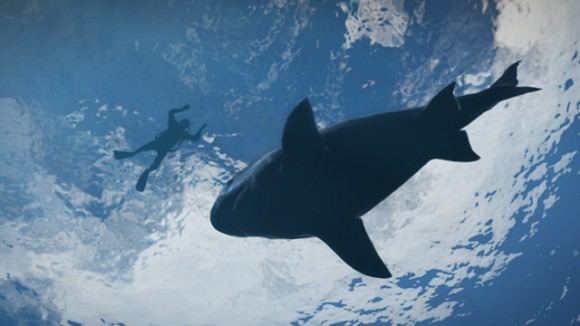 With a current release window of Q2 2013, Grand Theft Auto V is primed to become one of the biggest games of the year. Depending on what else launches in 2013, Grand Theft Auto V could even become the biggest game of the year, but we have a feeling that the inevitable Call of Duty release will ultimately steal its thunder. Still, its release date is getting ever-closer, so fans of the series have plenty to be excited about.
[via Rockstar]