Samsung Smart TV Set For UI Refresh At CES 2013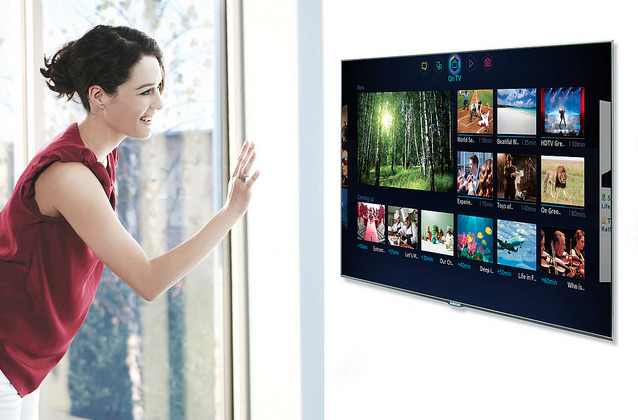 We're ramping up rather quickly towards one of the biggest tech events of the year here in the USA with CES 2013, and with it Samsung intends on riding in with a full Smart TV user interface refresh. This update has been tipped by Samsung itself on its own Flickr account where it's shared an image of one of its Series 8 model televisions from last year – this indicates that the user interface update will not be for new models only, but for legacy models as well. Good news for you Samsung Smart TV lovers of old!
This update appears to be bringing with it new ways to access your television channels with live broadcasts as well as massive amounts of on-demand shows and movies. This version will have a brand new background – an aesthetic tweak that could mean a lot of saved retinas – and a slightly smoother-looking interface overall. You've got the ability to work with your apps and photos as always and the full interface will be popping up inside of 2013 without a doubt.
"Samsung Electronics introduces a whole new "Smart Hub" at 2013 International CES in Las Vegas from Jan 8th. The new Smart Hub is Samsung Smart TV's dedicated contents platform where viewers can enjoy various contents such as real time broadcasting TV programs, on-demand movies, apps, and photos. The platform changed the design of background image and simplified the user interface to better serve the customers." – Samsung
This update does not, of course, tip us off as to what Samsung will be bringing to the smart television market as far as hardware goes. This update being shown on the Series 8 machine shows us that while the newer models will certainly be getting the upgrade, the software is made for their full lineup. There's a massive Samsung CES press conference set for Monday, January 7th (that's during CES, of course), that you'll want to tune in for with SlashGear – we'll be there right on the money!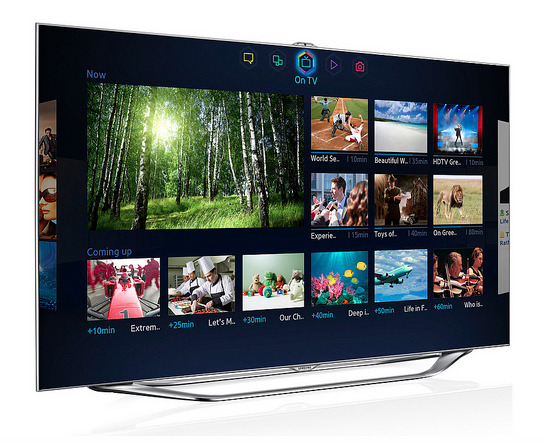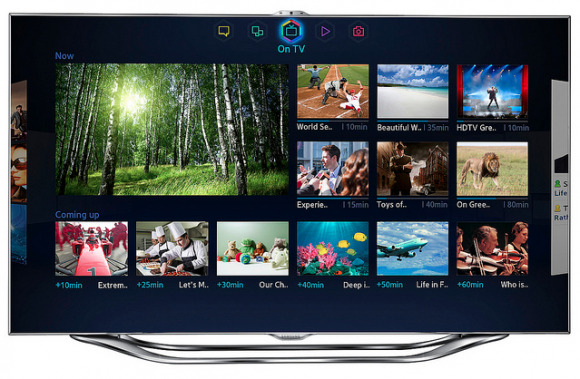 Let us know if you're pumped up for CES 2013, especially on the Samsung Smart TV tip, and what you plan on doing with all that holiday cash you just picked up over the past couple of weeks. We're pumped to bring on our recent review of the massive Samsung UN75ES9000 75-inch Slim LED HDTV as well as more Smart TV news than your brain can swallow – see the timeline below to catch up!
[via Samsung]