With technology in our pockets, living rooms, handbags and offices, buying gadgets for the holidays isn't just about satisfying the geek in your life any more, but making sure everybody gets the tech-toy they've been desperate for all year. SlashGear's Holiday Gift Guide 2011 helps you cut through the battery-powered confusion and pick out the best products on the market today, whether you're looking for a tablet, a laptop or a digital camera.
Laptop
Affordable: Lenovo ThinkPad X120e The smallest of several laptops introduced back at CES 2011, this one with a 11-inch 1366 x 768 pixel display with anti-glare and starting in at under three pounds. This laptop integrates an AMD Fusion E-Series APU, comes with a single HDMI port that allows you to connect to a much larger monitor or HDTV screen. You'll be blasting visuals out with AMD Radeon HD 6310 Graphics chip and your battery should be good for at least 6 hours of uptime without plugging in. [Buy one here!] Starting at $399.00
Mid-Range: Toshiba Satellite P745-S4250 This lovely 14-inch HD widescreen laptop has a fat Intel Core i5-2410M processor, a giant 750GB hard drive, and can work for around, just like the Lenovo, 6 hours of uptime. Harmon/Kardon speakers are built-in with Dolby and Wave audio enhancements, and once again yes, there is a full-sized HDMI port. The only thing this device is missing is Bluetooth support, but there are some oddly enticing features like the ability to plug in your MP3 player to the speakers in the laptop and play music without turning the laptop on.
[Buy one here!] Starting at $799.99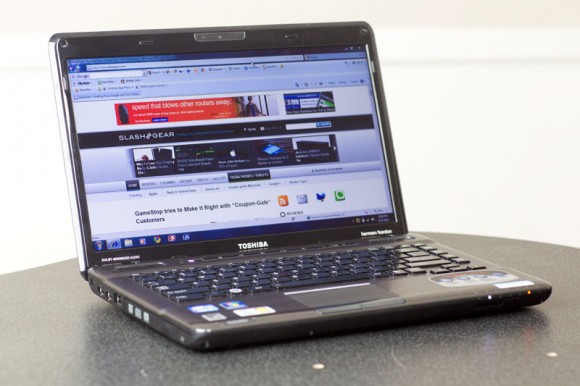 Premium: MacBook Air 13-inch While the first two notebook computers on our list run Windows, this device stands on its own running Mac OS X 10.7, also known as Lion. This notebook packs a 1.7GHz dual-core Intel Core i5 processor, starts with 4GB of memory, and has 128GB of flash storage. For your 13-inch HD display, you'll be working with Intel HD Graphics 3000. This device gets 6 hours of work time – just like the rest of the laptops on our list, and it's got the brand new Thunderbolt port with which you'll be able to use to transfer data and play video – if you've got the right cords and equipment. Also the whole device looks gorgeous.
[Buy one here!] Starting at $1,299.00
Smartphone
Affordable: iPhone Upon the release of the iPhone 4S, a new price model hit the many versions of the iPhone that are out today. While the iPhone 4S may still be at a mid or premium price starting at $199, the iPhone 4 can be had for as little as $99 and the iPhone 3GS can be picked up for free. They're all attached to a 2-year contract on their respective carriers – but so are the rest of the smartphones in the US unless you want to dish out one whole heck of a lot of dollars. They've all got the most updated Apple mobile OS as well, iOS 5.
[Buy one here!] Starting at FREE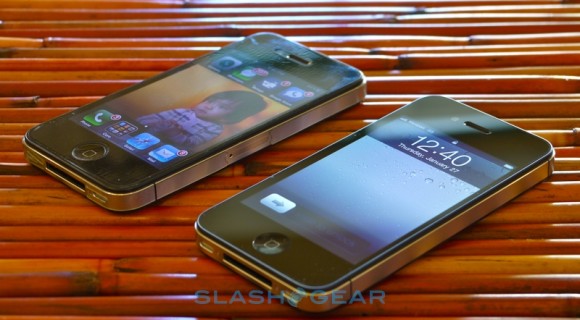 Mid-Range: T-Mobile G2X This device is one of the rare few found worthy of carrying the first dual-core mobile processor in the world, the NVIDIA Tegra 2. In fact, the international edition of this device (known as the Optimus 2X) actually was the first smartphone on earth to carry a dual-core processor. And LG made the experience awesome, adding little to no changes to the stock version of Android on it and currently running Android 2.3 Gingerbread. PLUS with stock Android (aka vanilla) you'll have what's very likely a quicker update to Ice Cream Sandwich than with other custom-UI smartphones. This device has a 4-inch WVGA TFT LCD display and a lovely piece of curved-edge-having Gorilla Glass across the front. There's a fat 8-megapixel camera on the back, and no frills. For frills, check out the original ATRIX 4G – same dual-core processor with so many accessory options your head will explode, and now that there's an ATRIX 2 in the mix, you'll be getting the ATRIX 4G for cheap!
[Buy one here!] Starting at $99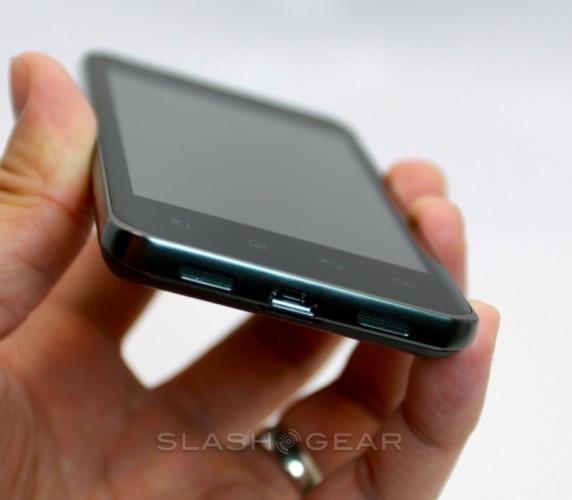 Premium: Samsung Galaxy S II (AT&T) Sticking with the set of three, you might expect a device to be sitting here with a price at more than $150 – truth be told, you don't have to pay that much to get a true quality device these days, with so many smartphones popping up by the week, you've only to find the one with the specs you like best and wait for the price you like. As it is, this device is brand new and is still priced amazingly affordably. Though this device is available on several carriers in the USA in slightly different configurations, we've got to go with the one that's closest to the original international Galaxy S II, and the one that's up for sale right this moment on Amazon.com for, again, less than $150 USD. This is the current hero device for Samsung (if you don't count the yet-unreleased Galaxy Nexus) and with its lovely 1.2GHz dual-core Exynos processor, Super AMOLED Plus display, and Samsung TouchWiz interface in its most up-to-date state, this device (in either its original international state or this AT&T state) is literally one of the every-day devices for several on the SlashGear team.
[Buy one here!] for $144.99 at Amazon.com
[vms 04239c9635426f35c952]
Tablet
Affordable: Kindle Fire Amazon's next generation tablet has the rest of their Kindle-branded line of mobile computers feeling a bit left out, as its ability to check email, browse the web with a brand new cloud-based functionality Silk Browser that's set to make the whole experience faster, play games and yes, read books and magazines, sets it in a whole new class of appeal. The $200 price point and the full access to the entirety of Amazon's vast library of media will likely be a double-whammy for this winter's holiday season. This tablet has a 7-inch display and is made for entertainment purposes primarily – want to get work done? Look elsewhere.
[Buy one here!] Starting at $199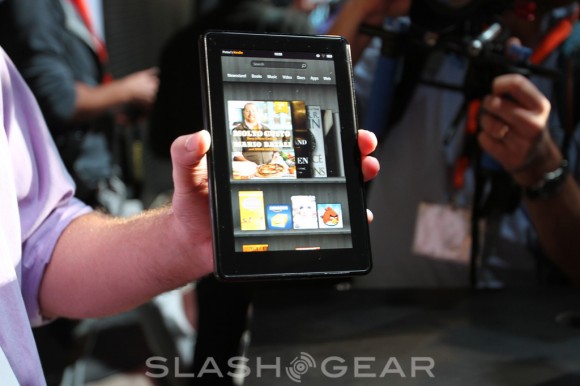 Premium: Samsung Galaxy Tab 10.1 You might notice that there is no mid-range category for tablets in our guide here – that's simply because the market hasn't been fleshed out to a level where there's a tablet that's both sitting in the middle with price and still has the ability to wow us with quality. Instead the only safe bet if you really want a tablet at this point is to go big or go home. Thusly here is the $500 Android tablet in all its glory: the Samsung Galaxy Tab 10.1. Without a doubt a doubt one of the thinnest tablets on the market (including the iPad 2, mind you,) this device did wow us when it was first released earlier this year and continues to wow us as several other tablet competitors have come to challenge it. The only thing we've not especially enjoyed was the first version of Samsung's special user interface, TouchWiz UX, but only in its infancy. What you get from the store today, complete with the awesome NVIDIA Tegra 2 dual-core chip under the hood, is the current hero tablet from Samsung. Watch out for the upcoming Galaxy Tab 7.7 for another big bang in the coming weeks.
[Buy one here!] Starting at $499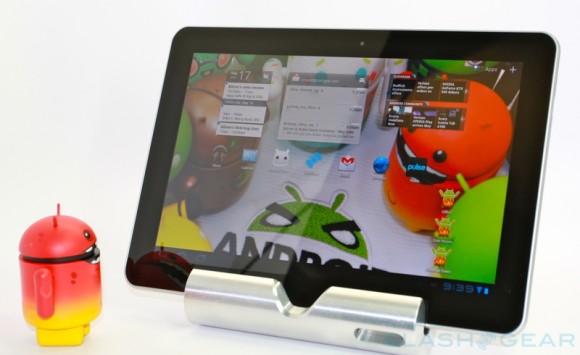 Premium: iPad 2 While it's not the least expensive choice in the bunch, there's no arguing that there's more than one reason why the iPad name has become synonymous with the idea of a tablet computer. Apple did it right the first time with the iPad, and they certainly did it right the second time with the iPad 2. It's thin, it's light, it's made of metal and glass, and it's the only tablet on the market running Apple's iOS 5, just like the iPhone. Pick up an HDMI converter cord from the Apple store while you're at it to use this device as a perfectly capable Netflix machine for your HDTV – plus get an iFrogz iPad 2 Summit Case while you're at it for good measure. OH and don't forget your Griffin DJ Cable for iPad-based music parties.
[Buy one here!] Starting at $499
[vms bed14a48843d74526c11]
Camera
Affordable: ContourROAM hands-free camera This is certainly a non-traditional piece of equipment, and the video below should show you so. This device is a rugged hands-free camera that can essentially mount to anything and take videos that no other camera can (for the most part.) A splash of water here, a rock tossed at it there, and what do you know, you've still got HD video in the end. Try out the Looxcie ear-mounted Bluetooth Video Camera for another even tinier use-everywhere method of recording your world.
[Buy one here!] Starting at $199
Mid-Range: Panasonic LUMIX DMC-GF2 This fire-red (or black, or silver) piece of high-quality camera has a 12.1-megapixel 17.3 x 13 mm sensor and decreases the weight and bulk of its predecessors. Not only is this device packed with an integrated flash and a fabulous little pancake lens that makes this device ready to pop in your coat pocket at a moment's notice, it's been SlashGear's camera of choice for a large portion of 2011. A fair portion of the reviews and event photos and videos you see here on SlashGear have been captured by a Panasonic GF model camera, either the GF1 or the GF2, both of which can be seen in the image below. Choose your destiny.
[Buy one here!] Starting at $499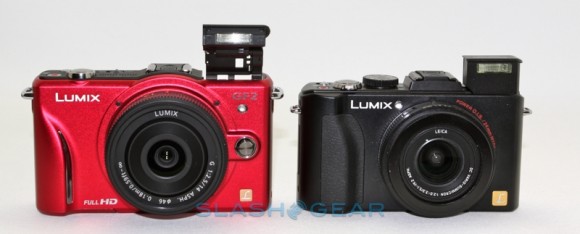 Premium: Samsung NX200 DSLR Since the onset of the mobile age and the dawn of the perfectly legit cameras sitting on smartphones, there's been a fairly radical divide between inexpensive cameras and their high-cost DSLR counterparts. The way a camera gets eyes the quickest is to offer fantastic qualities such as the Samsung NX200's 20.3 megapixel rating and high-speed 7fps image capture. Not to mention full HD video recording and the most gigantic pile of interchangeable lenses in the history of piles or interchangeable lenses.
[Buy one here!] Starting at $899.99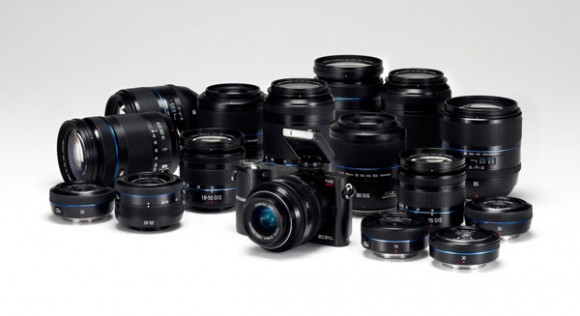 Home Entertainment
Affordable: Zumba Fitness dance exercise video game is not the only product on the list here that will get you moving, but it's certainly the most obviously healthy choice for you couch potatoes out there. Have a look at the video below and find out for yourself how you'll be grabbing some hip-swinging action this season. Next check out the Logitech Wireless Solar Keyboard K750 for Mac for a unique way to access your computer without the pain of using batteries or needing actual natural light for the solar energizing of your wireless keyboard. Finally have a peek at the Samsung T27A950 Monitor / TV to find the simplest way to project your computer's contents to a bigger screen. All winning options!
[vms 12632cdae5452d20e1af]
Mid-Range: Orbitsound T12v3 soundbar This long piece of equipment is a speaker system, believe it or not, and one that is meant to take the place of your everyday average multi-speaker systems while it delivers just as high quality sound as any of those jokers can. There's an iDevice dock on top that can handle any of the handsets, and the entire bulk is meant to sit under your television to act as a single spot from which all stereo sound comes in your entertainment room. As Chris Davies explains in his review of the device, "What Orbitsound has managed to do is extend that sweet-spot so that it basically fills the room. No matter whether we stood in the center, off to one side or anywhere else, the experience was pretty much the same. For a room full of people watching the same movie or TV show, that means equal sound for all; we also found that we could listen at a lower volume and still pick out the detail." Sounds great!
[Buy one here!] Starting at $428.98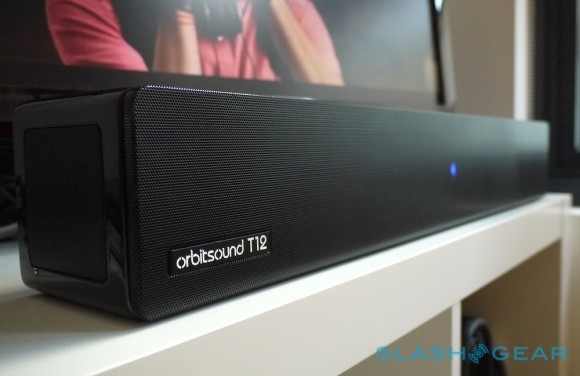 Premium: Samsung UN55D8000 55-Inch 1080p 240Hz 3D LED Smart TV The current king of our home entertainment dreams is this gigantic ultra-thin Smart TV running Samsung's newest television-based software that'll make all your internet streaming content come to life through any amount of third-party media input. And it's 3D capable, too. You'd better believe this beast is delivering 1080p video on one of the most impressive panels on the market today, and with full support from Samsung, who are calling this their hero device for Smart TV architecture, if you can afford it, it's a winner.
[Buy one here!] Starting at $3,499.99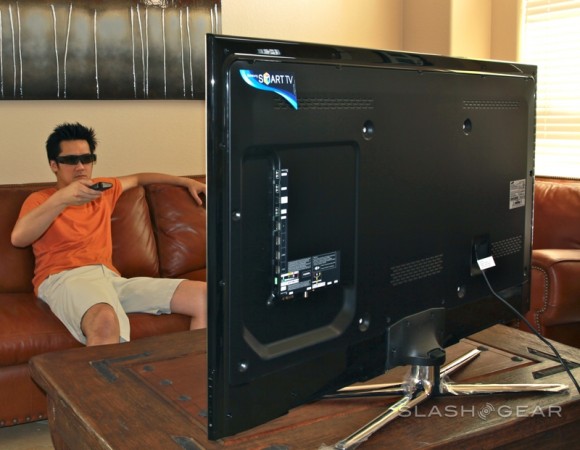 Gaming
Affordable: Nindendo 3DS is the gaming company's pocket-sized next-generation Gameboy, essentially, complete with internet access, 3D photography, and an online game library that includes quite a few games that are completely free. This device has been the subject of some controversy since it was first released, and has even been called to die by none other than Don Reisinger, but the fact remains: it's been a hero device for Nintendo for many moons now, and it's not going away any time soon. Firmware updates before the end of the year will add Netflix, Hulu Plus and 3D camcorder support.
[Buy one here!] Starting at $169.99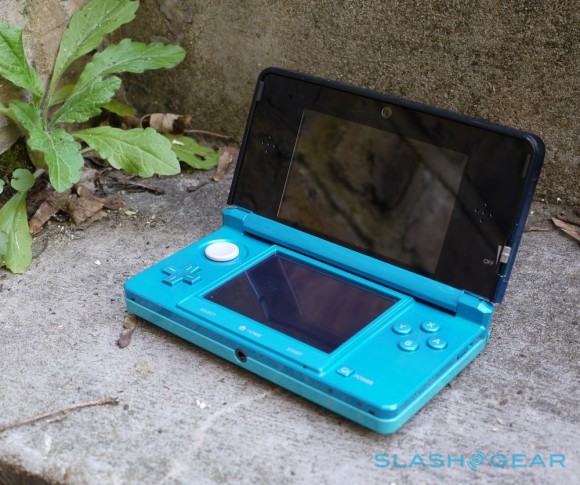 Mid-Range: iPod touch While the newest generation device has a fun little camera and a white option, this fun device remains basically the same app machine it was back when the iPod touch 3rd generation was released. Now with a mere $199 pricetag on access to the largest apps, games, and multimedia libraries in the world on tap, it's nearly a no-brainer for those looking to have a bit of mobile fun without the whole "smartphone" set of features attached. It's Early 90's Gaming all over again with iOS gaming and the iPod touch is your least expensive ticket in.
[Buy one here!] Starting at $199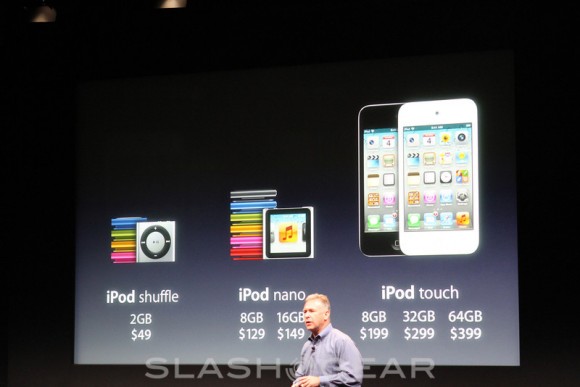 Premium: Xbox 360 Even after asking ourselves What Console could you not live without? and finding that we might just have to keep all of them, it's the Xbox 360 that seems most appealing given the brand new Xbox 360 TV expanded experience offering us a whole new level of interactivity with our online set of video streams. Xbox 360 also offers the Kinect, a fully interactive sensor that sees your body and has you working it to get those points. What better living room experience is there right at this moment? None, we say!
[Buy one here!] $299.99 with Kinect included